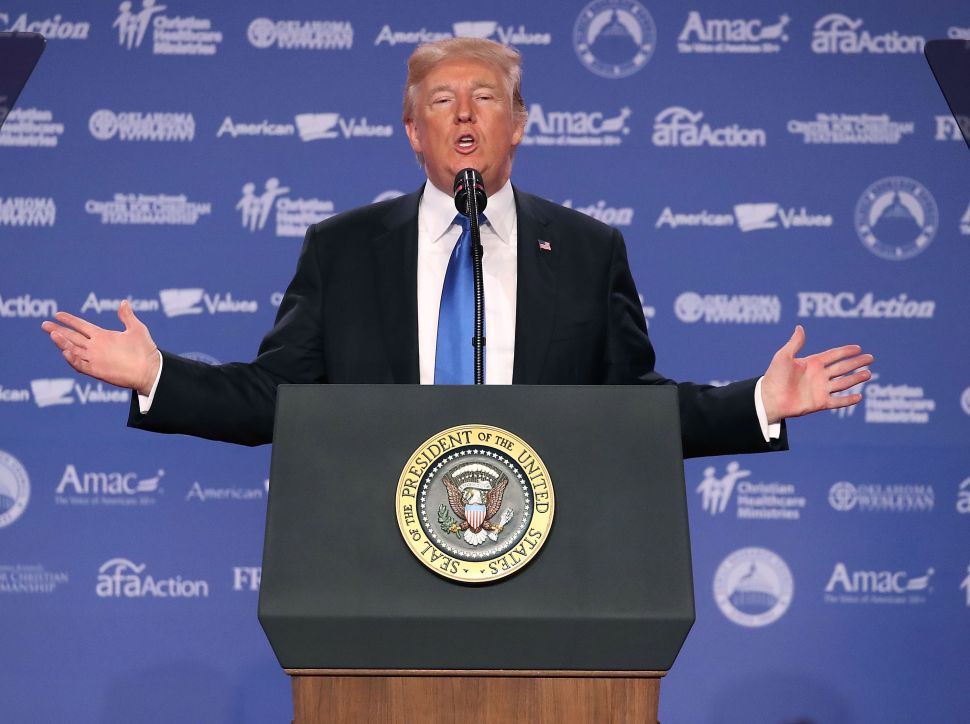 The hosts and guests of MSNBC's Morning Joe have not been shy when it comes to discussing Donald Trump. On Friday, frequent guest Donny Deutsch even compared the president to Harvey Weinstein, who has been fired from his company and could face legal action after decades of sexual misconduct allegations, including rape, came to light in explosive New York Times and New Yorker reports.
"Like our president, everything is about him, how it affects him," Deutsh said. "I'm not calling our president a sexual predator, but there are a lot of parallels in the psyche of these two guys."
Deutsch mentioned that he had met with Weinstein ten years ago and noticed similarities in retrospect.
"Ten years ago about six or seven guys were going to get together and buy New York Magazine and Harvey was one of them and I was in a room with him and after a half hour I was, like, 'I'm not investing because every minute will be spent making sure he's not getting more than everyone else,'" Deutsch said.
Though the author and TV guest did not explicitly say that Trump was a sexual predator, he has described the president as a sociopath and a "physically disgusting pig" in the past.