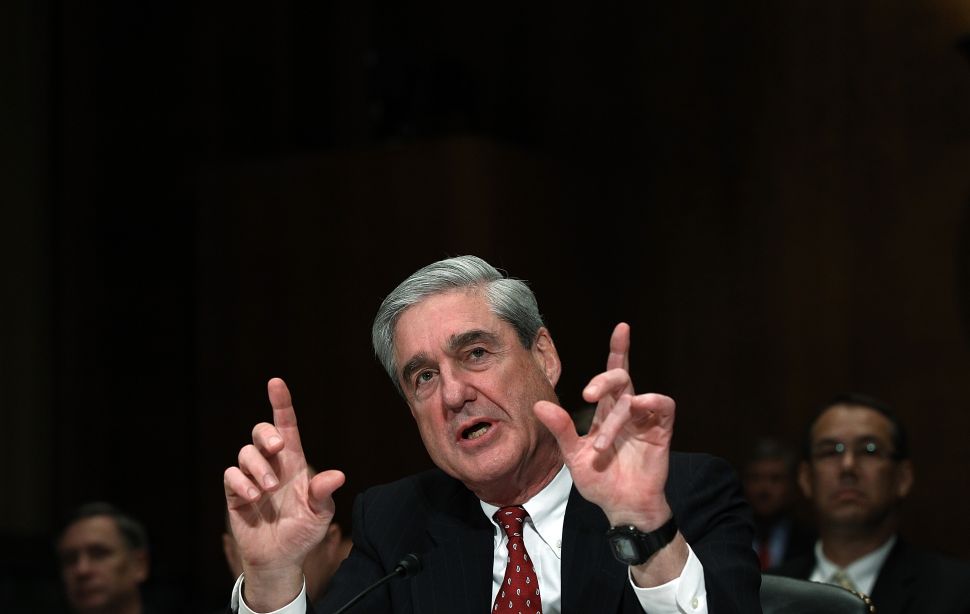 The FBI's probe into President Donald Trump's 2016 campaign turned up a new character. Sources told NBC that Special Counsel Robert Mueller has opened an investigation into Tony Podesta and his Democratic lobbying firm, the Podesta Group.
The investigation started after Mueller's team discovered that former Trump campaign Chairman Paul Manafort worked with the firm on a pro-Ukrainian lobbying effort. Manafort had organized a public relations campaign for the European Centre for a Modern Ukraine (ECMU), a nonprofit that describes itself as "an advocate for enhancing EU-Ukraine relations" and was reportedly backed by the Party of Regions, a pro-Russian political party in Ukraine helmed by former Ukrainian President Viktor Yanukovych. Yanukovych fled to Russia in 2014 following mass protests that erupted after he obstructed the country's attempts to join the European Union.
The Podesta Group represented ECMU while the non-profit countered the Obama administration's critical stance towards the Ukrainian government for jailing political opposition. In 2012, the firm disclosed 32 meetings, emails, and other communications it had with the State Department, at a time when Secretary of State Hillary Çlinton called the upcoming Ukrainian election "an important bellwether" to the country's commitment to democratic institutions. Tony Podesta is John Podesta's brother, Clinton's campaign manager during the 2016 presidential election.
NBC reports that the FBI investigation into Podesta emerged from a fact-finding mission about Manafort's role with ECMU, but it has since morphed into a criminal inquiry of whether the firm violated the Foreign Agents Registration Act (FARA). Under FARA, those who lobby on behalf of foreign governments, leaders, or political parties must file detailed disclosures with the Justice Department. The Podesta Group filed a FARA registration for its work with ECMU only after payments were reported by the media.
In a statement, a spokesman for the Podesta Group said the firm "is cooperating fully with the Special Counsel's office and has taken every possible step to provide documentation that confirms timely compliance. In all of our client engagements, the Podesta Group conducts due diligence and consults with appropriate legal experts to ensure compliance with disclosure regulations at all times—and we did so in this case."
It is common for foreign institutions like ECMU to leverage players like Manafort and Podesta with connections on both sides of the aisle. Though partisanship may currently define the American political landscape, it often masks webs of shady business deals architected by power-brokers across the globe. From Washington D.C. to Donbass, every city's interests are interlinked; it is the powerful who strengthen their own interests, preserving systems that oppress people. Prison sentences for Manafort and Podesta are unlikely. However, it will raise a conversation over the nature of power and the relationships between the men behind the curtain.
Knowing is the first step to action.