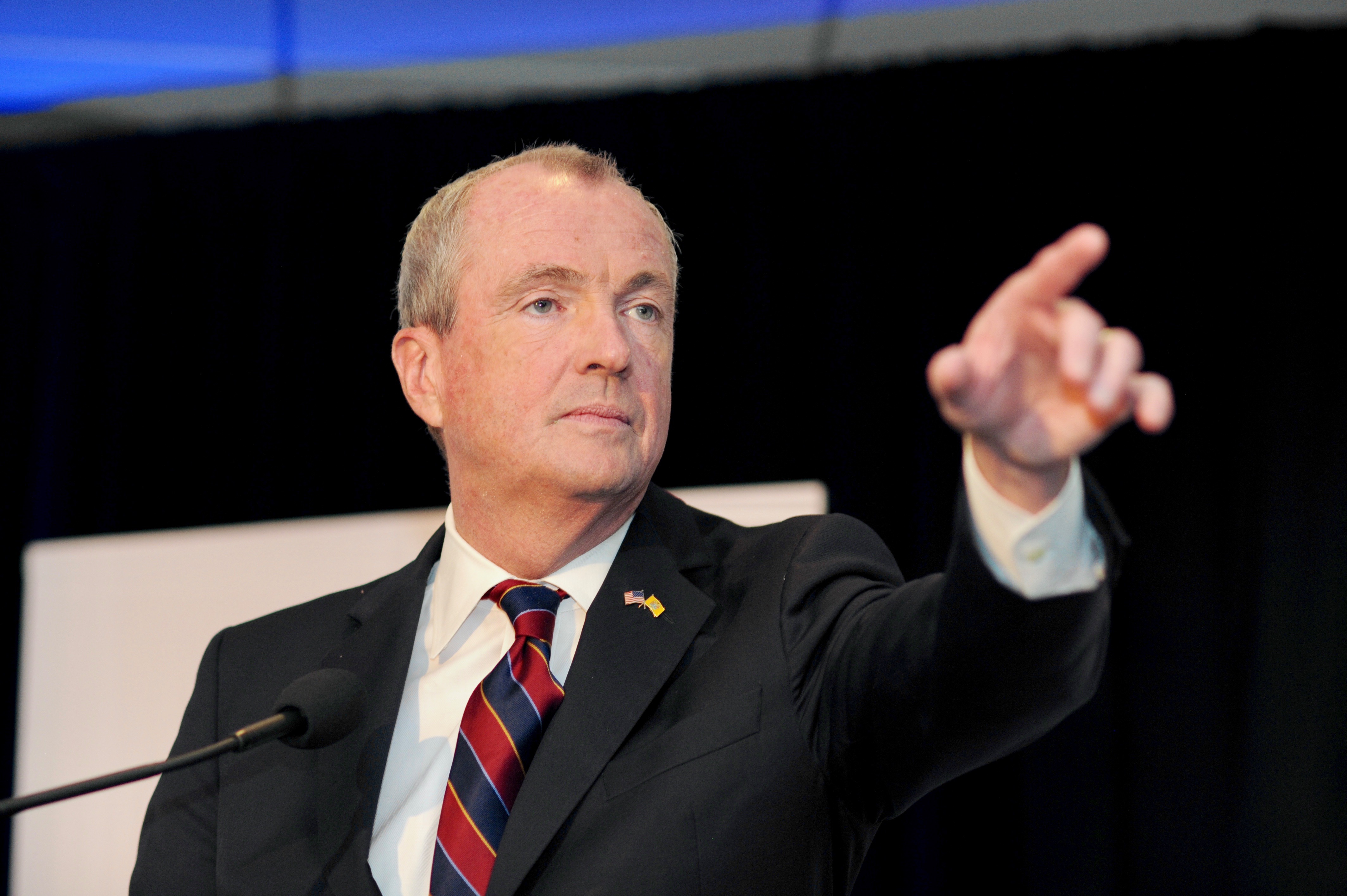 Less than two weeks before the gubernatorial election, Phil Murphy has a comfortable, 20-point lead over Kim Guadagno in the latest poll of likely voters.
Murphy, the Democratic nominee, received 57 percent support compared to 37 percent for Guadagno, according to a poll from Quinnipiac University released Wednesday.
Guadagno, the Republican lieutenant governor, has trailed Murphy for months. The poll showed she has picked up some support from voters after two debates, but not much.
A Quinnipiac poll last month gave Murphy a slightly larger, 25-point lead. But in the new survey, Murphy mostly maintained his level of support, dropping from 58 percent to 57 percent. Guadagno made slight gains; she had 33 percent support in September and 37 percent in the new poll.
In the new survey, 5 percent of likely voters did not choose a candidate and 1 percent picked a third-party or independent candidate.
The vast majority, 83 percent, of those who chose a candidate said their minds are made up, while 14 percent said they could still be persuaded to pick someone else. Election Day is Nov. 7.
Polls have consistently shown Murphy with a double-digit lead in the race, but recent surveys have shown Murphy with slimmer advantages than those reported by Quinnipiac. This month, a Monmouth University poll pegged Murphy's lead at 14 points, a Stockton University poll gave him an 18-point advantage and a Fairleigh Dickinson University survey last week said Murphy was up by 15 points.
Murphy benefits from a whopping, 36-point lead among women voters, the new Quinnipiac poll found. Women back Murphy 65 percent to 29 percent while men are mostly split with 49 percent for Murphy and 45 percent for Guadagno. Murphy leads 52 percent to 39 percent among independent voters, the poll found.
Murphy got a 44 percent to 34 percent favorability rating among likely voters, compared to Guadagno's net negative rating, 33 percent approving to 41 percent disapproving.
As other surveys have shown,Gov. Chris Christie, who has a 15 percent approval rating in New Jersey, is a serious drag on his lieutenant governor's candidacy. Guadagno's role as Christie's second-in-command is viewed negatively by 51 percent of voters, compared with 10 percent who said it has a positive impact and 37 percent who said it doesn't matter.
Murphy's 23-tenure at Goldman Sachs was less damaging, with 30 percent of likely voters viewing the Wall Street experience negatively. Six percent said it has a positive impact and 61 percent said it doesn't matter.
"Guadagno could not be in a worse situation," said Peter A. Brown, assistant director of the Quinnipiac University Poll. "Phil Murphy leads her among most voter groups and the state's electorate gives her an unfavorable rating overall."
In a statement, Guadagno campaign pollster Adam Geller criticized the Quinnipiac poll for using a random digit dialing methodology. "A great methodology if you're doing market research to sell soap but a terrible methodology for most elections, which is why internal campaign pollsters avoid it," he said.
Quinnipiac surveyed 1,049 New Jersey likely voters from Thursday through Tuesday. The poll has a margin of error of plus or minus 4.2 percentage points.