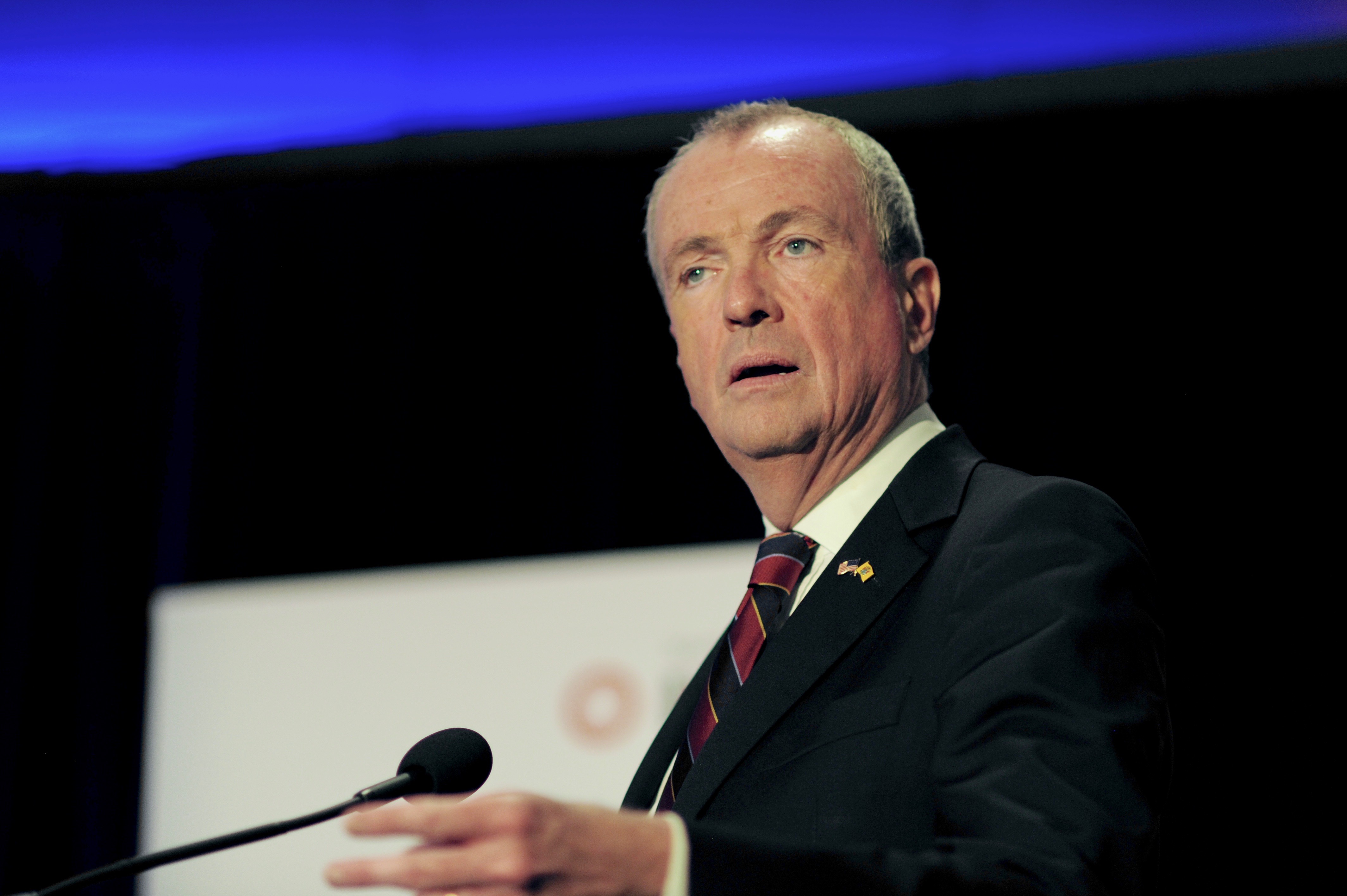 Phil Murphy is on the verge of receiving the maximum amount of public matching funds for a gubernatorial candidate.
Murphy, the Democratic nominee, hauled in nearly $828,000 on Wednesday to bring his total for the election to more than $9.1 million, according to the Election Law Enforcement Commission. Kim Guadagno, the Republican nominee, pulled in $507,000 for a total of $2.8 million.
Under the public financing program, candidates get two dollars in matching funds for every one dollar raised, capped at $9.3 million. To qualify, candidates must raise $430,000 on their own and must limit their spending to $13.8 million. The first $138,000 is not matched.
Murphy is now 98 percent of the way toward the $9.3 million public funds cap, while Guadagno has received 30 percent of the maximum amount with less than two weeks until the Nov. 7 election.
The public fund disbursements indicate Murphy has raised at least $13.8 million for the general election when counting both public funds and private donations. Guadagno has raised roughly $4.35 million.
Murphy has consistently outpaced Guadagno in fundraising, and had five times more cash on hand when the first campaign financial disclosure forms for the general election were made public this month. He also has a double-digit lead in the polls, with a Quinnipiac University survey released Wednesday pegging Murphy's advantage at 20 points.
Former Secretary of State Hillary Clinton headlined a $1,000 per ticket fundraiser for Murphy on Sunday.
Murphy, an ex-Goldman Sachs executive, poured $16.3 million of his own money into the Democratic primary, overwhelming his opponents in what became one of the most expensive gubernatorial primaries in state history. He did not seek matching funds for the primary and therefore was not limited in what he could spend.