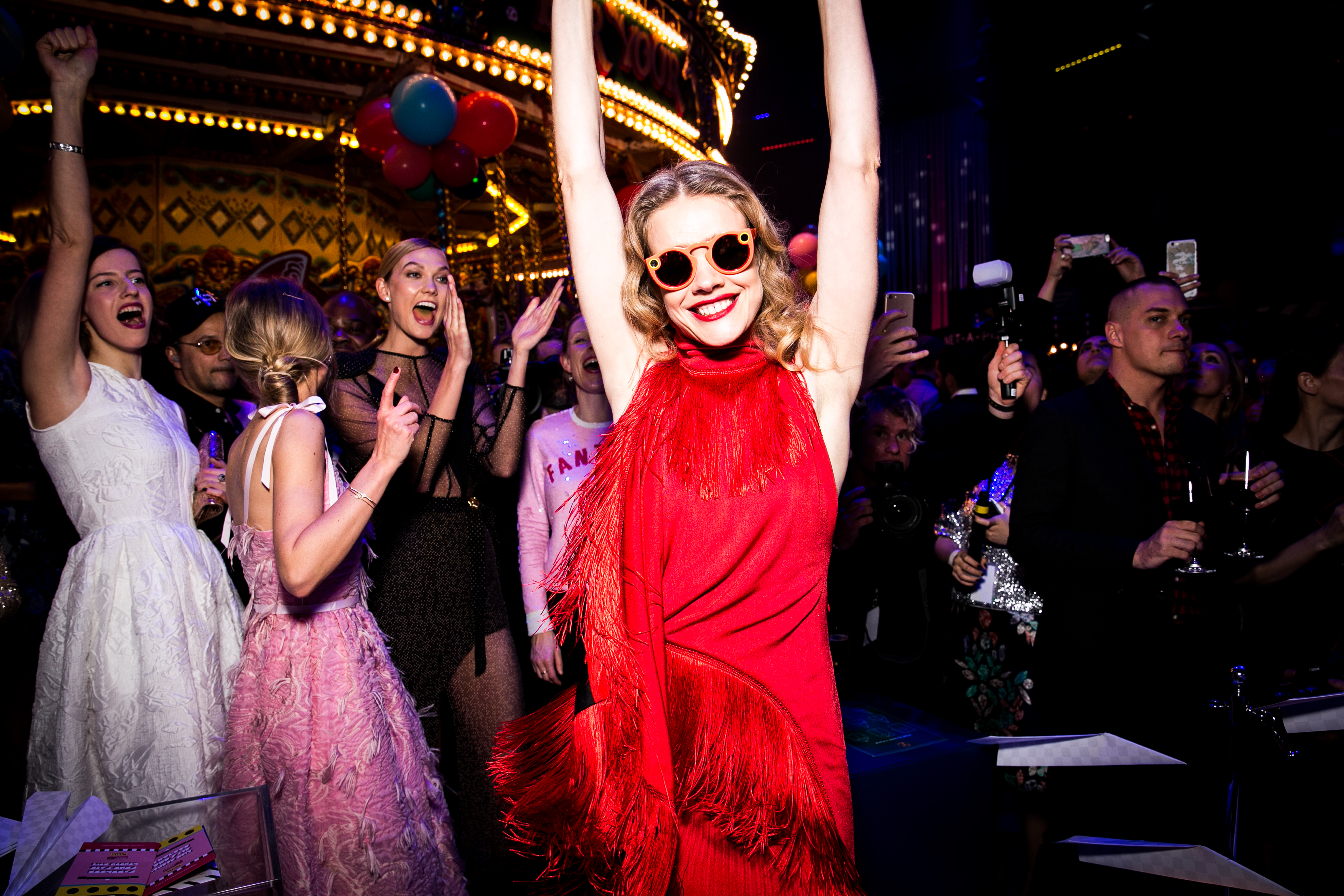 This year, New York social calendars are brimming with spooky and exclusive Halloween parties, from a bash at the Top of The Standard to Matte Projects' Blind Man's Ball, which will be held at a secret venue located somewhere outside of the city. Then there's Heidi Klum's celeb-packed soirée, where the model's over-the-top costume is always the center of attention.
However, the hottest invite this year is coming from another model: Natalia Vodianova. She's bringing her Fabulous Fund Fair to Manhattan for the first time ever, promising to make Saturday, October 28 a charitable evening—with plenty of fashionable costumes. Eschewing the expected gala activities of dinner and dancing, this philanthropic party will be packed with models and celebs playing Hook-a-Duck, Hoopla and other standard fair games, but with a high fashion twist. Considering supporters of the event includes Louis Vuitton, Stella McCartney, Chopard, Moncler, Net-a-Porter, Dior and Sergio Rossi, the prizes are guaranteed to be far more luxurious than your average goldfish or overstuffed teddy bear. Plus, the guest list this year includes major VIPs, such as Karlie Kloss, Doutzen Kroes, Maria Borges, Teyana Taylor, Andrew Rannells, Ellie Goulding, Nicola Peltz, Mario Testino, Anja Rubik, Andreja Pejic and more.
This is the very first time the Fabulous Fund Fair will be taking place on Halloween and in New York; usually, the event takes place at the very end of London Fashion Week. This year, Jeff Koons will be casually whipping up decorations. Vodianova reached out to the artist over a year ago to start designing for the party—and it seems like the resulting décor will be right in line with Halloween.
"We have a beautiful, amazing stage with Jeff Koons' hanging heart at the center. It will be covered in spiders and spider webs; it will be really beautiful, but a little bit spooky," Vodianova told the Observer.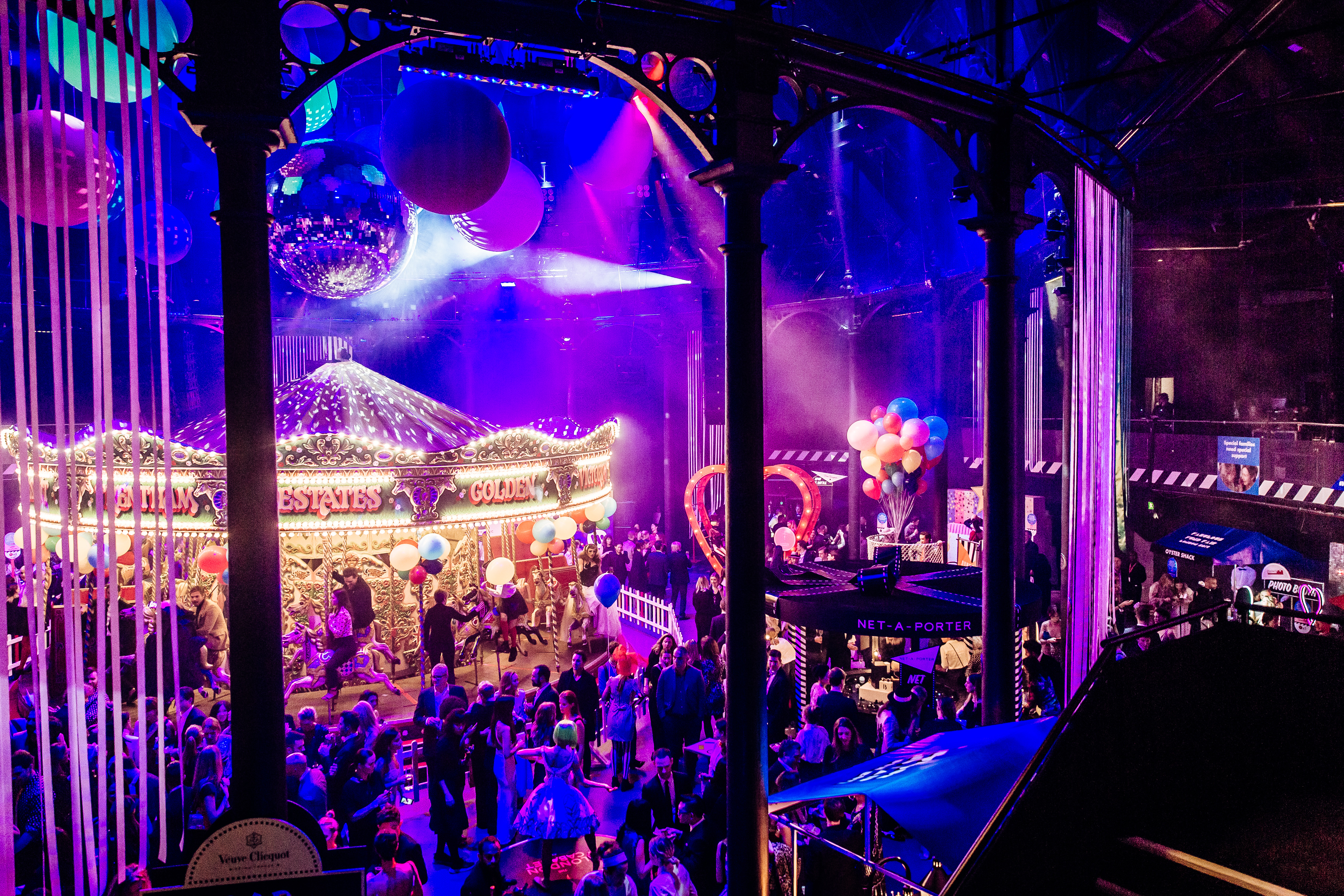 This marks the first time there will be musical headliners at the event, with Nas and Charli XCX set to perform directly underneath Koons' heart creation. Vodianova also consulted with the theatrical installation Sleep No More, on what she promises to be an "immersive experience" that is definitely inspired by Halloween.
The evening serves to benefit Naked Heart Foundation, which was founded by Vodianova in order to provide resources to disabled children in Russia and amfAR, the celeb-adored AIDs charity. According to the Russian-born model, these organizations pair up perfectly because they both support evidence-based practices, though one focuses on special needs and the other on a cure for HIV/AIDs. "We also have a very similar way of fundraising—to do fabulous events, so it's a nice way to join forces and to benefit from each other's resources," she added.
Over the years of Fabulous Fund Fair, Vodianova's favorite memory is from 2015, when the room was equipped with a life-size Helter Skelter. "A slide is so simple," she acknowledged. But she really felt as if it brought the A-list attendees right back to the purpose of the fundraiser. One of the main functions of The Naked Heart Foundation is to build parks in Russia that are equipped for all children—including those who are disabled—and to date, they have built 178 across the nation. That slide reminded guests that "we all need to play, to love and enjoy ourselves, no matter what age we are or what abilities we have."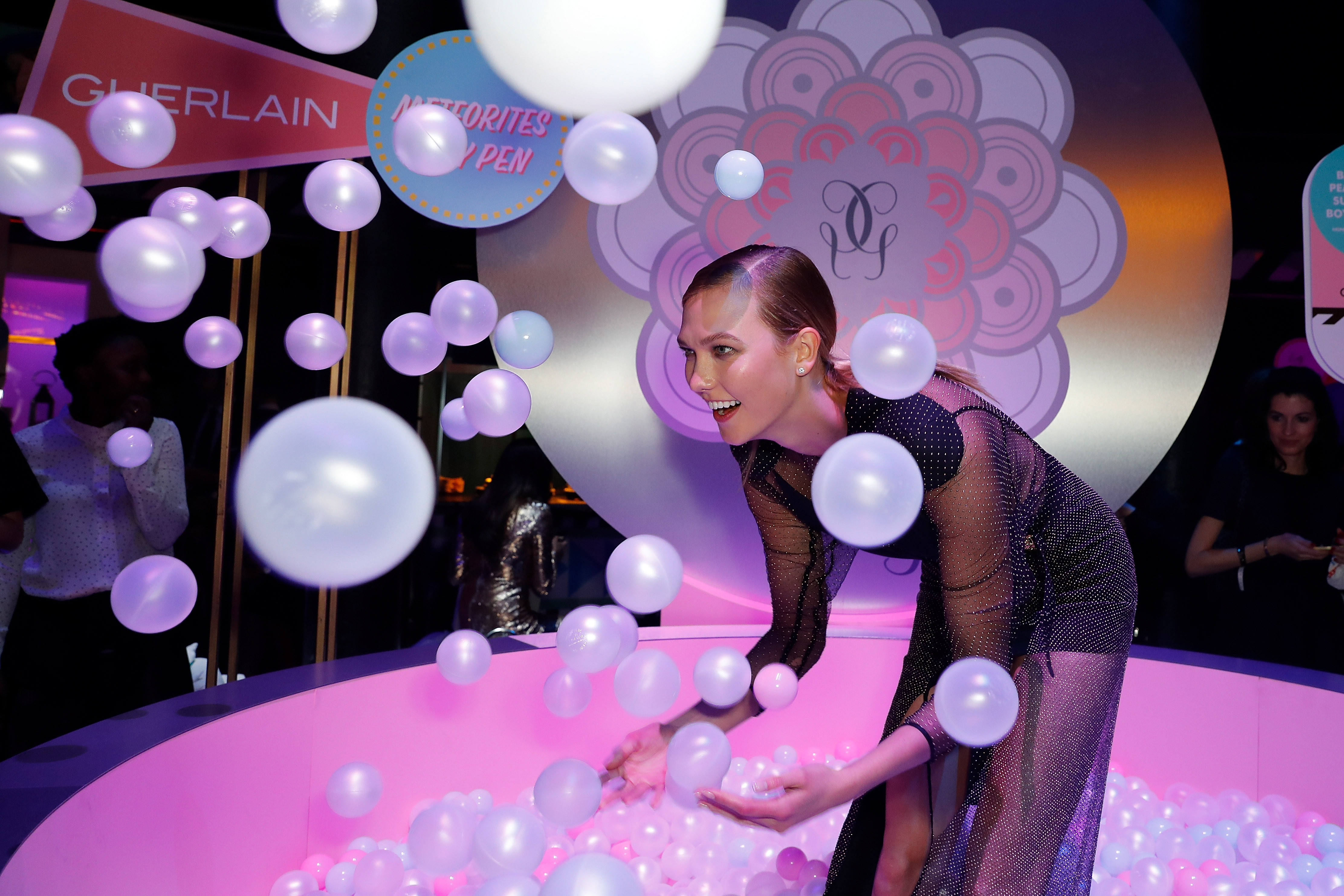 So, what will Vodianova be dressing up as for the philanthropic night of fun? "I will be also in the theme of Jeff Koons. I'll be reworking one of his very well known artworks," she hinted. Sounds like a creative evening, indeed.