Now that you're reaching for chunky knit sweaters and dusting off your tall leather boots, it's time to retire your sunny summer scent for something that feels a bit crisper. Just like your cool weather clothes, a fall scent should add a touch of warmth to your day, whether that's due to the woodsy notes of cypress or a drop of sandalwood on an otherwise fresh fragrance.
Here are five of the newest scents that are prime for becoming your next signature—from a fruity reminder of Southern Italy to a '60s throwback to the California heydays. Spritz away.
Aesop Hwyl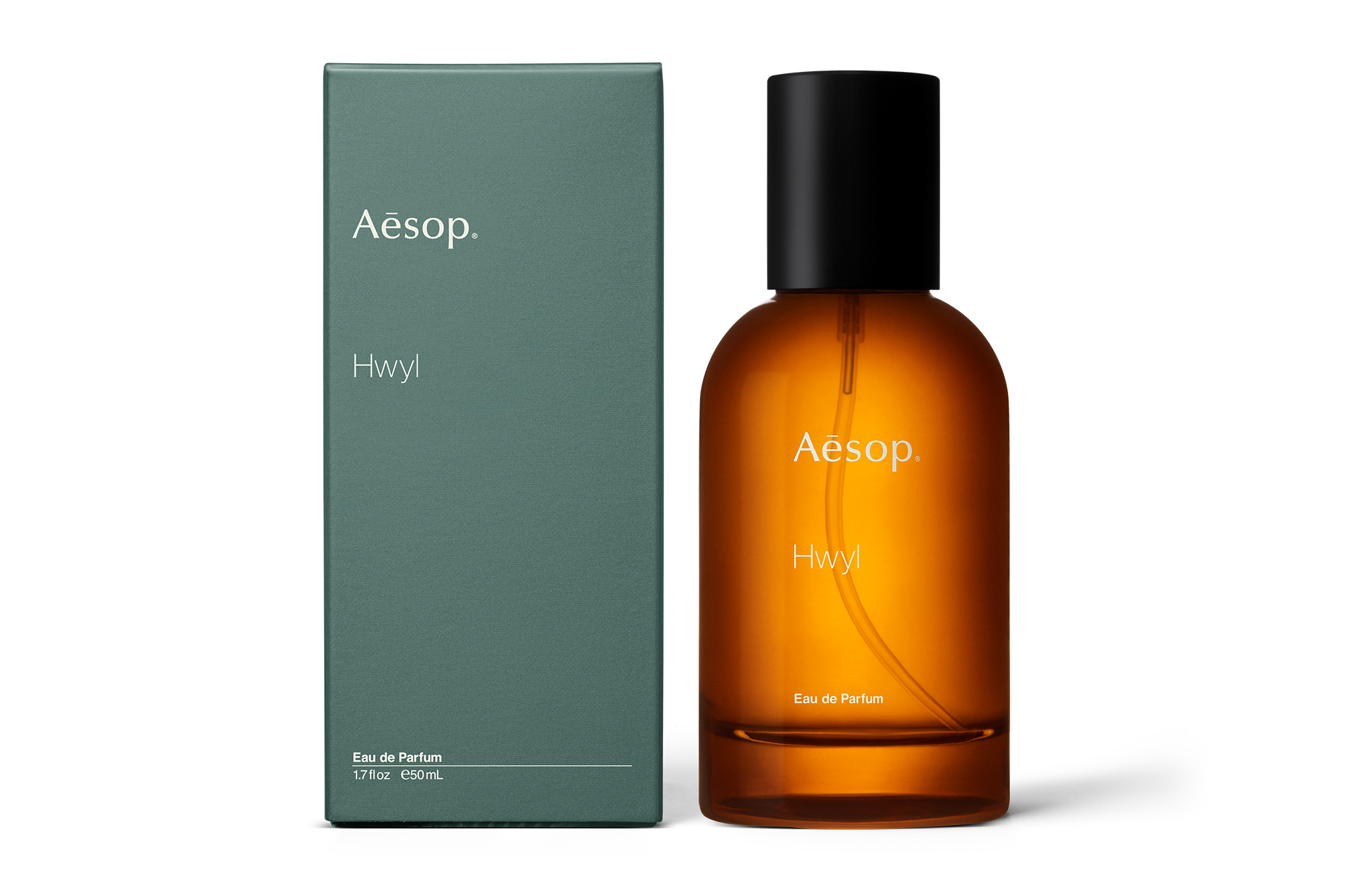 The inspiration for Aesop's latest scent is a stroll through an ancient Japanese forest, surrounded by 300-year-old Hiba trees. It also happens to evoke the far less sophisticated vibe of an afternoon spent drinking spiked apple cider in front of a fire.
This smokey formula, created with help from French perfumer Barnabé Fillion, opens with a spicy punch of thyme extract and the woodsy notes of cypress. For a final touch of green, vetiver extract, frankincense and moss round out the unisex scent. In a way, it smells like that stick of palo santo your yoga instructor burns at the end of class—but one that has been given a very luxurious upgrade.
Yes, this Aesop fragrance is unapologetically woodsy and earthy, but you don't need to self-identify as a hippie to wear it.
Twilly d'Hermés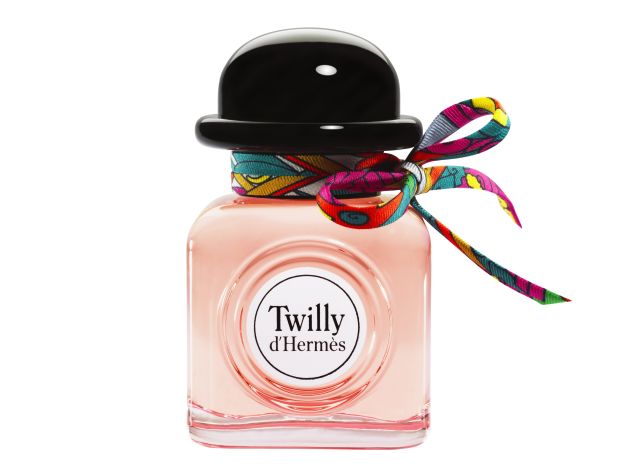 This is the perfect day-to-night scent. Upon first spritz, the latest offering from Hermès is crisp, clean and bright, thanks to ginger and tuberose, making this perfect for a morning spent in the office. As the scent sinks into the skin over the course of the day, the darker and earthier tones are revealed, offering a hint of sandalwood, just in time for happy hour drinks. Unapologetically created to lure in millennials, the dual qualities of this scent are sure to pique their short attention spans.
Wrapped around the neck of the pink bottle, just underneath the shiny black topper, is a skinny wisp of a silk scarf, an homage to the signature Hermès accessory. It can easily be removed and used as a handbag accent, a headband or even a choker necklace. And you'd better snap it to share on Instagram—so everyone knows about your new Hermès scent.
The best news here is that you don't actually need an Hermès budget to indulge in this fresh scent. The small 1 oz bottle costs well under $100, but it's also offered in medium (1.7 oz, $100) and large (2.9 oz, $130) sizes, so you can pledge your allegiance to this pink formula, accordingly.
Vilhelm Parfumerie Poets Of Berlin
Let's just get this all out in the open: Perfumer and Vilhelm Parfumerie founder Jan Ahlgren was inspired by David Bowie for this sandalwood and Haitian vetiver laden scent. We have a feeling the late musician would be honored by this fragrant ode to the years he spent in Berlin in the late '70s. And it surely conjures the dim-lit cafés he occupied during the day and the smoky bars he lingered at during late nights—all while dressed in head-to-toe dandy garb.
While the scent does pack a heavy punch of vanilla, it also includes psychedelic blueberry and lemon (whatever that might mean), an orris blend, plus that aforementioned sandalwood and vetiver. All together, it would pair very well with a vintage velvet blazer—and a plane ticket to visit Berlin's creative scene.
Acqua di Parma Colonia Pura
Not ready to give up the easy days of summer? Spritz yourself liberally with Acqua di Parma's latest and you'll be transported right back to Positano in July. However, just because this scent is sunny, don't assume it's not complex.
The top notes of bergamot mix with orange and petit grain accents, which are nicely supported by narcissus, jasmine and a spicy dash of coriander. Finally, the subtle inclusion of patchouli and cedar wood add an unexpected air of smokiness—and are the reason why this scent can be worn through the fall and winter. A spritz of this sunny concoction will definitely make chilly days and grey skies seem a bit more manageable—if only as a reminder of your recent Italian getaway.
This is technically a cologne for men, but don't let that label frighten you; the Acqua di Parma formula is built so carefully and delicately that it skews more towards unisex.
Velvet Haze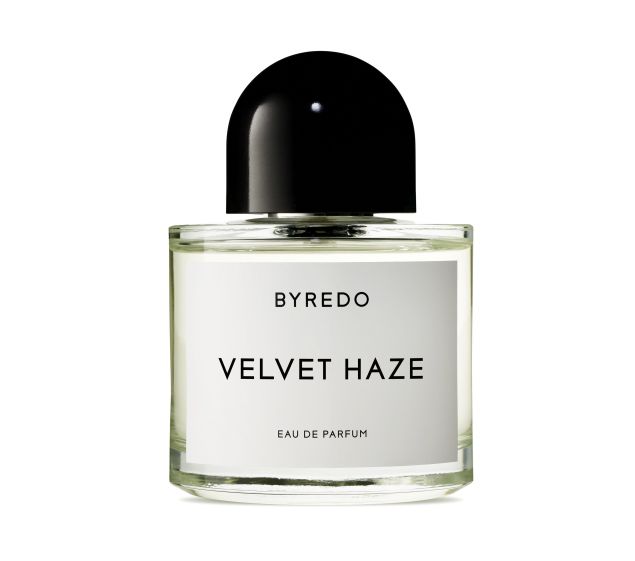 Could you guess, just from the name of this scent, that it was patchouli-based? This is the 49th concoction from Byredo and it just might be the chicest way to channel California in the hippie heydays of the '60s. That's how founder Ben Gorham detailed the scent to W, citing "the amazing rock climbing communities, the camp fires, the incense and patchoulis, really everything tied to hippie culture." However, considering that patchouli is accented with coconut water, cocoa absolute, wild musk and ambrette, it might also be a fragrant interpretation of Coachella—as experienced from the VIP section. Did we mention Gorham once scented an entire Coachella set for DJ Steve Angello…
Even if you reside on the East Coast, this is the warm fragrance you'll reach for when you slip on a velvet dress for a night out, or a silk blazer for a day at the office. Lean into those '60s vibes and don't be afraid to emulate the leading ladies of the era, from Ali MacGraw to Mia Farrow.