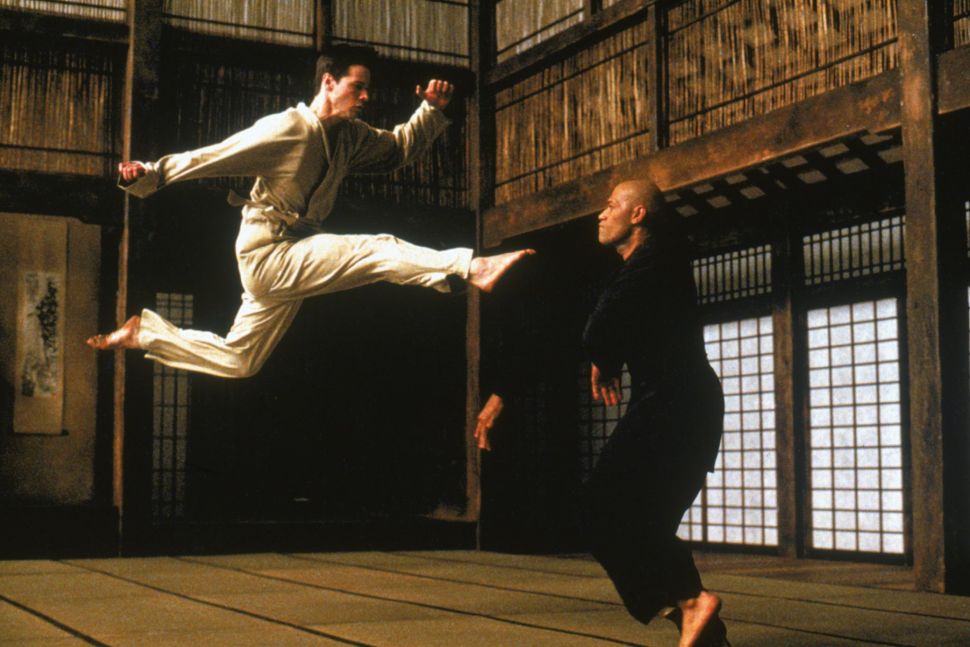 Back in March, the film world re-routed our circuits with news that a reboot and/or prequel and/or spinoff (yeah, it was confusing) of The Matrix was in the works at Warner Bros without the involvement of the Wachowski siblings. Rumors began flying every which way with some outlets reporting that Michael B. Jordan would play a young Morpheus while others were saying Keanu Reeves' Neo would be re-cast. Screenwriter Zak Penn (X-Men: The Last Stand, Ready Player One) attempted to clear up the confusion, but only ended up further clouding our understanding of this project.
Here's what Penn said at the time, courtesy of Slash Film:
"Can't comment yet except to say that the words 'reboot' and 'remake' were from an article. Let's stop responding to inaccurate news. All I can say at this point is no one could or should REBOOT the Matrix. People who know Animatrix and the comics understand. Do I want to see more stories set in the universe of The Matrix? Yes. Because it's a brilliant idea that generates great stories. Look at what people are doing with Xmen universe. Between Logan and Legion and Deadpool, does anyone want them to stop? Not me."
Now, Penn is again trying to explain what this new movie is all about without really explaining anything.
While Reeves has expressed some interest in potentially returning to the world of The Matrix, he did so with the stipulation that the Wachowskis would have to be involved. Since they aren't and since this new film isn't a continuation, it doesn't seem as if Neo will be present in any capacity. Per Penn's insistence, we took a look at The Animatrix, which is composed of nine short animated movies that explored that mythology of The Matrix universe. This was like taking a deep crash course dive into philosophy, quantum physics and kung fu all at once.
Admittedly, there are some really cool elements in The Animatrix that could be further explored in a new movie. World building in this universe isn't really constrained by continuity given the reality-altering nature of the story, so a spinoff (that's the classifier I'm going with, deal with it) can head into just about any direction.
No word yet on when audiences can expect to see the new Matrix movie in theaters.