If you're heading to Frieze London at Regent's Park on October 5, there are plenty of brand new restaurants to try out, after devouring all that art. There's a tapas spot, a family joint and a Peruvian restaurant with bottomless brunch, if you want to feel like you're back in New York. And for those who are staying at the Four Seasons, you're in luck, as the luxe spot opened two Instagram-ready restaurants just this summer.
Now, you can snap photos of the art and the food, guaranteeing everyone on social media is jealous of your entire Frieze experience.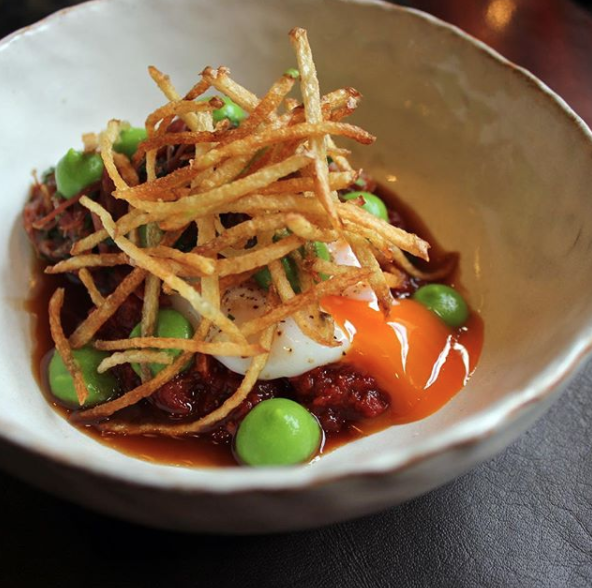 Jason Atherton's restaurant will be making their Frieze debut at Regent's Park this year and head sommelier, Laure Patry, has created a custom wine list exclusively for the occasion. Their Frieze menu will have modern tapas made with local produce, courtesy of head chef Marcus Rohlen. Of course, you could always visit the original location to taste the extended menu, but wouldn't you prefer sipping while strolling?
Three brothers, Maxime, Yannis and Malik Alary, opened Blanchette Brick Lane in August of 2016, naming the restaurant after their mother. They partnered with chef Tam Storrar to offer a French menu with North African influences.
For vegetarians having a bit of difficulty avoiding bangers and mash, their vegetable forward menu is ideal—they're currently celebrating Vegetarian Awareness Month accordingly. And for art lovers, the whole experience is entirely Instagram worthy. The interior was inspired by the Belle Époque era, with a modern update.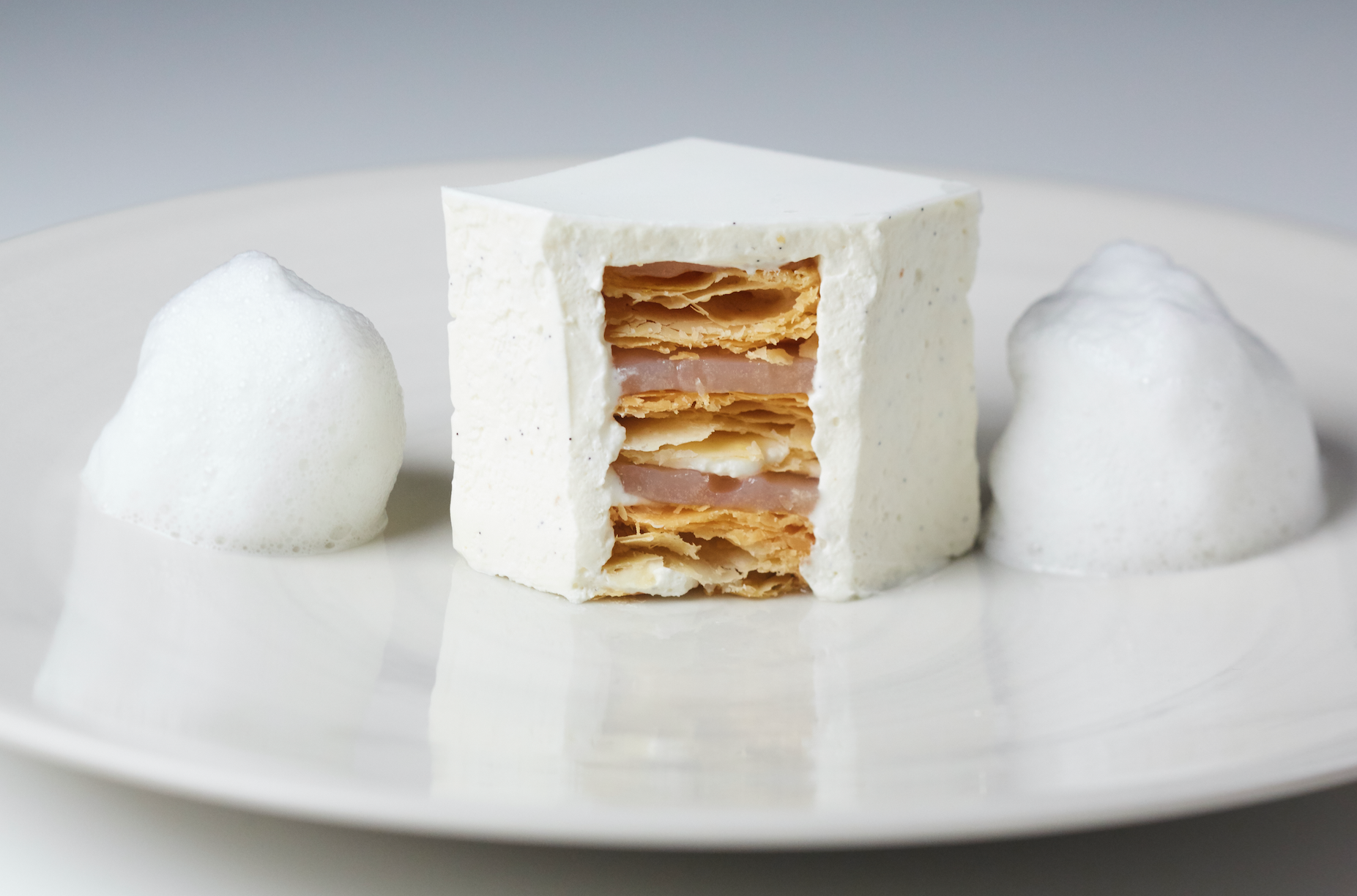 The Michelin-starred restaurant opened earlier this year at the Four Seasons Hotel London at Ten Trinity Square, making it an ideal first stop for guests. It's not the only option at the Four Seasons—Mei Ume followed its arrival, opening in June.
La Dame de Pic is the first UK restaurant from Michelin-starred French chef Anne-Sophie Pic and many of the chef's famous dishes are served with a British twist. The must-try here is the chef's signature dish Berlingots, made with lightly smoked goat cheese and served with ginger sauce.
If you're craving Chinese and Japanese food, can't decide between the two and definitely don't want to opt for takeaway, try Mei Ume. Chef Tony Truong is known for his small plates, but the can't miss dish is the whole Peking duck, served first with pancakes, leeks and cucumber for £85. If you're not into the idea of duck, there's an entire vegetarian tasting menu, featuring mushroom wonton soup and of course, a veggie duck of your own.
This restaurant is an entirely different experience from La Dame de Pic. The restaurant's interior is focused on the original columns, with hand-painted panels and silk embroidery for an entirely authentic experience.
The new restaurant is an offshoot of the Michelin-starred LIMA Fitzrovia. Expect traditional Peruvian market inspired food, including huacatay herbs and coffee dust, but with a twist. The downstairs bar has its own food menu and a cocktail menu focused on Pisco. But if you're not a Pisco person, or if you want to pretend you're in Brooklyn, they also offer a bottomless brunch.