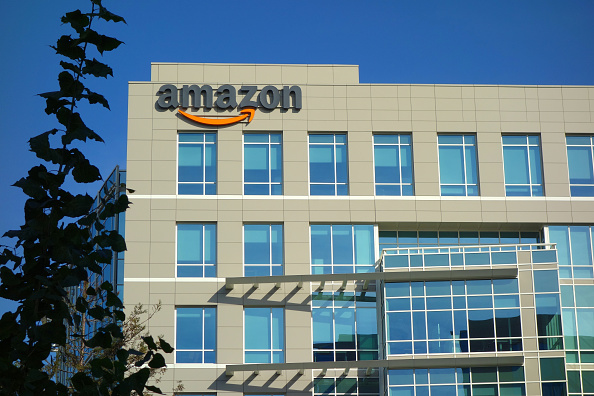 The city has officially turned in its proposal for its bid to get Amazon's second headquarters, citing business districts in Queens, Brooklyn and Manhattan as ideal locations for the headquarters.
The city's proposal, submitted in partnership with the state, includes four proposed business districts that it believes would be the ideal home for Amazon's second headquarters: Midtown West, Long Island City, Brooklyn Tech Triangle and Lower Manhattan.
The de Blasio administration said that of the more than two dozen proposals that it received as part of the city's Request for Expressions of Interest, the four districts fulfilled the requirements of the Amazon Request for Proposal.
Those requirements include 500,000 square feet of commercial space by 2019; being able to fit up to 8 million square feet of commercial space for 50,000 jobs within a 15-minute radius; closeness to transit, highways, and airports; and connectivity to adjacent mixed-use neighborhoods.
"We see this as a competition for 50,000 new job openings — jobs we want New Yorkers to land," Mayor Bill de Blasio said in a statement. "We win it based on the talent of our workers and the incredible diversity of industries in this town."
The headquarters is anticipated to yield 50,000 good-paying jobs and an investment of more than $5 billion to a city in North America.
The de Blasio administration touted the city as the ideal spot for the headquarters for a variety of reasons.
The administration noted that 2.3 million New Yorkers have a bachelor's degree or above — which it said is more than Los Angeles, San Francisco, Philadelphia, Washington and Boston combined — and that the New York Metro area tech workforce is the biggest in the country, with 296,000 workers, compared to 150,000 in the San Francisco area.
The city also said that it has more Fortune 500 companies than any other city, 9,000 startups, 105 institutions of higher learning and industry leaders across a variety of fields that want to build partnerships with Amazon. And the administration added that it has strengths in crucial sectors where Amazon's business is growing: tech, media, advertising, fashion and advanced manufacturing.
"The case for New York City is simple: we are the global capital of commerce, culture and innovation," de Blasio wrote in a Oct. 16 letter to Amazon CEO Jeff Bezos. "No city has a greater diversity of talent, of industries, and of collisions that fuel great ideas and companies."
Amazon is also opening a $100 million, 855,000-square-foot mega warehouse on Staten Island — the company's first major facility in New York State — and has a fashion photography studio in Brooklyn.
The city's bid for the Amazon headquarters marks its latest push to conquer its tech rival Silicon Valley. Last month, former Mayor Michael Bloomberg, Gov. Andrew Cuomo and Mayor Bill de Blasio formally opened the Cornell Tech campus on Roosevelt Island. Bloomberg, who donated $100 million to the $2 billion campus, described the new campus as paving the way for the city to match Silicon Valley.
The city's proposal included a letter of support signed by more than 70 elected officials throughout the five boroughs.
Brooklyn Borough President Eric Adams, who launched the "Brooklyn Prime" campaign in September with the Brooklyn Chamber of Commerce, was pleased that the proposal was inclusive of the Brooklyn Tech Triangle, including the Brooklyn Navy Yard, downtown Brooklyn and DUMBO. He said that the community has shown itself to be an "incredible incubator for innovation" and a generator of "thousands of good-paying jobs."
"Our 'Brooklyn Prime' campaign, without a doubt, has been an energizing catalyst for this bid," Adams said in a statement. "Its message rings loud and clear that Brooklyn is a prime destination for Amazon and any other enterprise looking to invest in their future, as well as the future of inclusive economic development that benefits all in our borough."
Friends of the Brooklyn Queens Connector, a nonprofit that supports the city's efforts to build a streetcar along the Brooklyn and Queens waterfronts, said that reliable and efficient transit would connect the corridor's diverse workforce to the type of good-paying jobs that employers like Amazon seek to add.
"Today more than ever, we can see the need for the City to move forward with the BQX, which will provide those who live along the waterfront — including 44,000 public housing residents — direct access to job opportunities both now and in the future," they said in a statement.