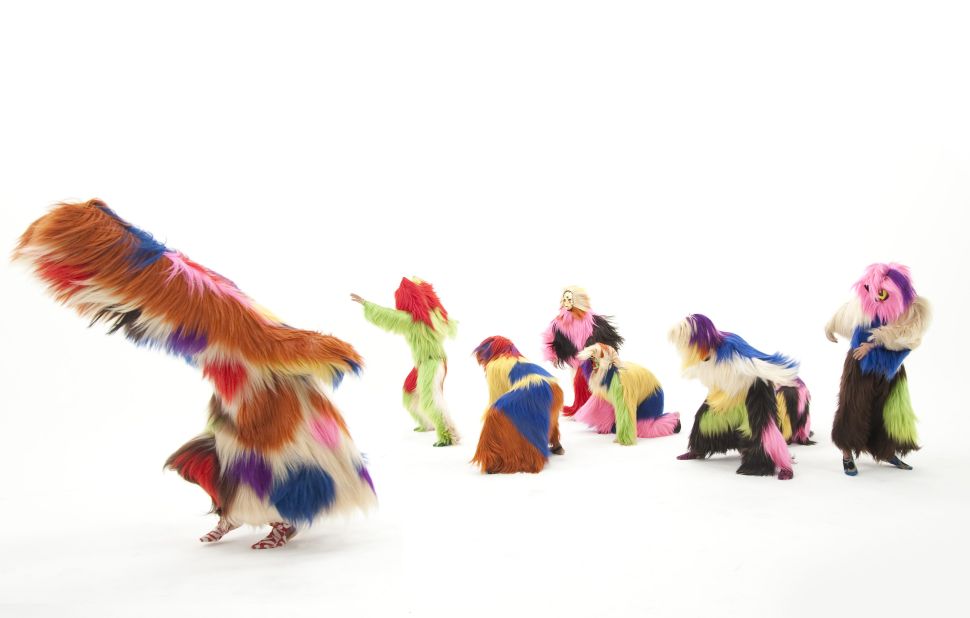 As funding for artists in the U.S. becomes increasingly scarce—an issue perpetually highlighted by the long, slow death of the National Endowment for the Arts—support from private organizations and independent non-profits becomes paramount. But even these sources of funding can be competitive and restrictive for artists, who often need funds not just for specific one-off projects, but also to sustain and grow their practices by paying bills and studio costs.
Over the last 19 years, the national non-profit Artadia has awarded over $3 million in unrestricted financial awards ranging from $5,000 to $20,000 to more than 300 artists throughout its participating award cities of Atlanta, Boston, Chicago, Houston, Los Angeles, New York, and San Francisco. On October 10, supporters from across the country will gather at New York's Cadillac House for their annual Unrestricted gala, a celebration and fundraiser, this year co-hosted by artist Nick Cave in collaboration with Bob Faust.
Funds raised at the event will go toward the 2018 award amounts, to be announced next fall. This year's recipients include artists such as Sadie Barnette, Carrie Hott, Rashayla Marie Brown, and Claire Pentecost. According to Carolyn Ramo, executive director of Artadia, the award system is designed to be as impactful as possible, including an open application where any artist can apply, no matter where they are at in their career. "As one of the few organizations to operate on both a local and national level, were in a unique position to create sustainable fiscal and social change for artists," she told Observer. "Artadia awardee's receive crucial validation, exposure and a broadened network, support that goes beyond the financial."
Cave has not only been an early recipient of an Artadia award, in 2006, but also recently joined its board of directors. "It's an incredible organization, and very supportive of its artists," he said, recognizing that Artadia invests in artists who often seek to enrich urban communities.
For the artist, whose multimedia and performance work routinely addresses identity and issues of social justice, community engagement has always been part and parcel of his work. To wit, his upcoming survey at the Frist Center for the Visual Arts in Nashville, Tennessee, opening in November, will feature a months-long project directed by the artist that will culminate in free public performances comprised of live dance, music, spoken word and, of course, Cave's iconic Soundsuits. In one of the planned performances, he will be covered by heavy beaded blankets made during community bead-a-thons to symbolize "a transfer of the weight of our individual and collective burdens."
"We wanted Nick to be involved with this year's Unrestricted benefit, as not only is he an early recipient of an Artadia Award in Chicago in 2006, but his work continually demonstrates an inclusivity and exuberant energy that is an important part of our benefit events," said.
For the Unrestricted benefit, Cave will present a re-vamped version of his 2010 video Drive By, which was originally installed at the corner of Michigan Ave and 23rd Street in Chicago, where the artist is currently a professor of fashion design at the School of the Art Institute of Chicago. Featuring the elaborate soundsuits he designed for a 2010 issue of Vogue magazine spread, the video was both "a celebration of the success I was enjoying," he says, as well as and a nod to the city he lived in, where violence and drive-by shootings are a regular occurrence. "It was timely then," he said, "maybe moreso now."
Margaret Carrigan is a freelance writer and editor. She planned to go to law school but she did terribly on the LSAT, so she got a master's in art history instead. She lives in Brooklyn with her cat, who is named after Alyssa Milano's character from the early aughts CW smash hit series Charmed.
Also by Margaret Carrigan:
5 Must-See Gallery Shows in London During Frieze Week
Studio Museum Unveils Plans for New Building to Mark 50th Anniversary
Gallerist Bill Powers Tries Out 'One Night Only' Exhibition Model
Find the Taxidermy Bird You've Been Searching for at the Oddities Flea Market
How Can a Dealer Avoid Exorbitant Gallery Costs? Launch a Collaborative Space