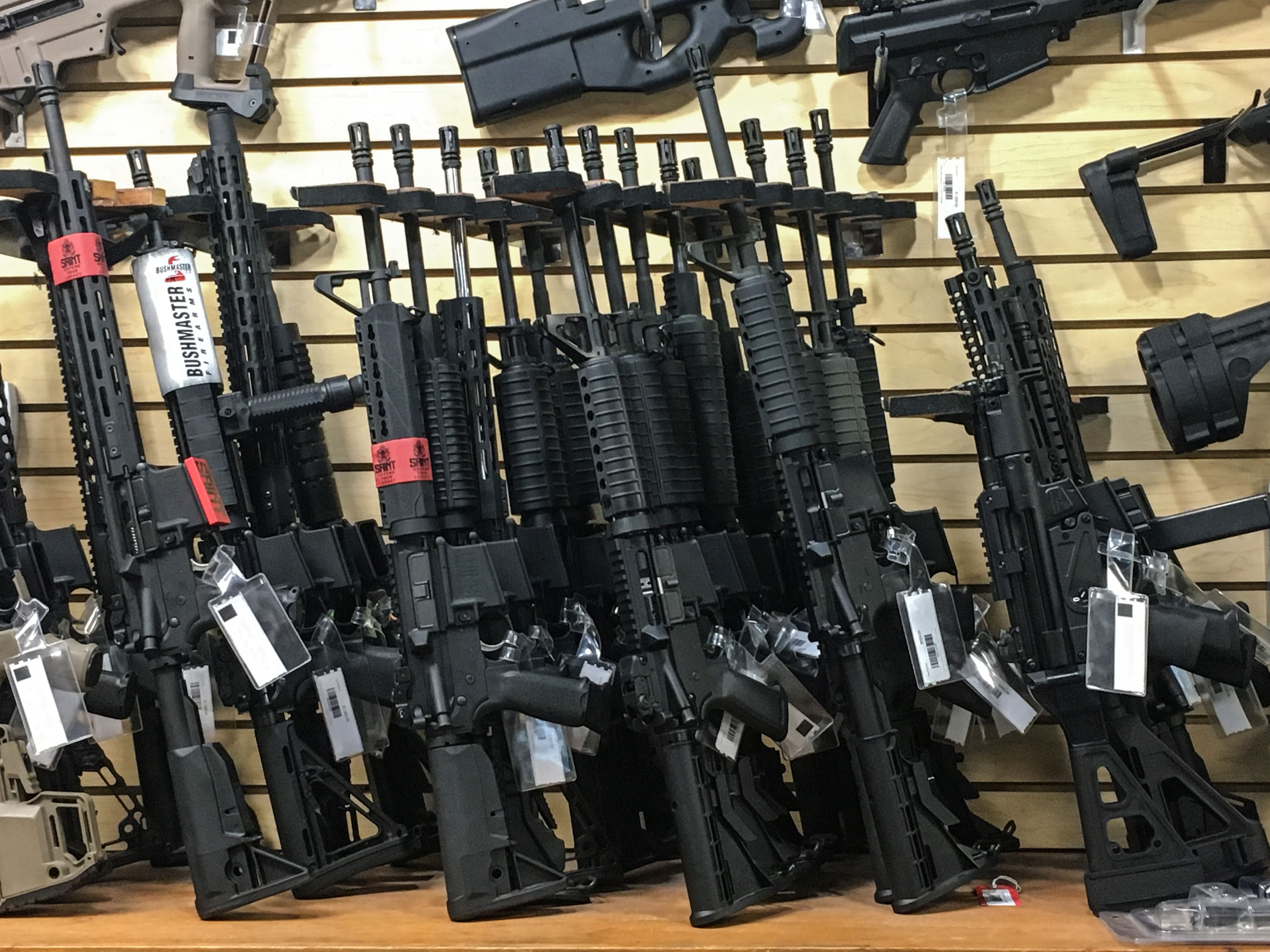 For the second straight day, New Jersey lawmakers introduced gun control bills in response to the deadliest mass shooting in U.S. history over the weekend in Las Vegas.
Sens. Nia Gill (D-Essex) and Richard Codey (D-Essex) introduced a bill Thursday to ban .50 caliber weapons, a measure that was approved by the Legislature in 2013 but vetoed by Gov. Chris Christie, even though he had called for a similar version of that bill after the Sandy Hook massacre.
Later on Thursday, Assemblywoman Holly Schepisi (R-Bergen) announced a bill to ban a gun accessory found in the hotel room of the Las Vegas shooter. Senate Democrats had unveiled a similar bill banning the accessory, called "bump stocks," on Wednesday.
"If ever there was a time to have a serious conversation about the gun laws in our state and nation, it is now," Gill said in a statement. "Congress must take action on common-sense gun violence prevention legislation that for too long has languished in Washington. However, as we do on so many issues, states should be leading the way."
The massacre in Las Vegas has renewed a debate over gun control and has become an issue in the New Jersey governor's race this week. Both of the major-party candidates for governor said Thursday that they supported a ban on bump stocks, a gun accessory that allows shooters to fire bullets rapidly, resembling automatic fire.
Phil Murphy, the Democratic nominee, said he would sign such a bill "without hesitation." He has pledged to sign several gun control measures if elected governor, including a ban on .50 caliber weapons. New Jersey already is considered to have some of the strictest gun controls in the country.
"Military-grade weapons have no place in our homes and on our streets," Murphy said in a statement. "I urge the entire Legislature to swiftly consider this bill. If Governor Christie vetoes it yet again, I pledge to sign it if elected."
Lt. Gov. Kim Guadagno, the Republican nominee, initially said Wednesday that she wouldn't change any gun laws in New Jersey. But on Thursday, Guadagno said she supports banning bump stocks, but no other additional gun restrictions. A Guadagno campaign spokesman did not answer a follow-up question about her position on banning .50 caliber weapons.
"Automatic weapons are already illegal, so we should absolutely have a discussion about bump stocks, which seem to violate the spirit of the law," Guadagno said in a statement.
Stephen Paddock, who killed 59 people and injured more than 500 others when he opened fire at a concert crowd from a Las Vegas hotel window, modified his weapons with bump stocks to increase the rate of fire. The weapon accessory has come under scrutiny since the shooting. The White House, House Speaker Paul Ryan (R-Wis.) and National Rifle Association have announced they are open to regulating bump stocks.
Under Schepisi's bill, possession of bump stocks would be a second-degree crime and those who already own the accessories would have 60 days to turn them into police. A bill sponsored by Codey, Sen. Ray Lesniak (D-Union) and Senate Majority Leader Loretta Weinberg (D-Bergen) would give residents 90 days to turn them in and retailers a 30-day grace period.