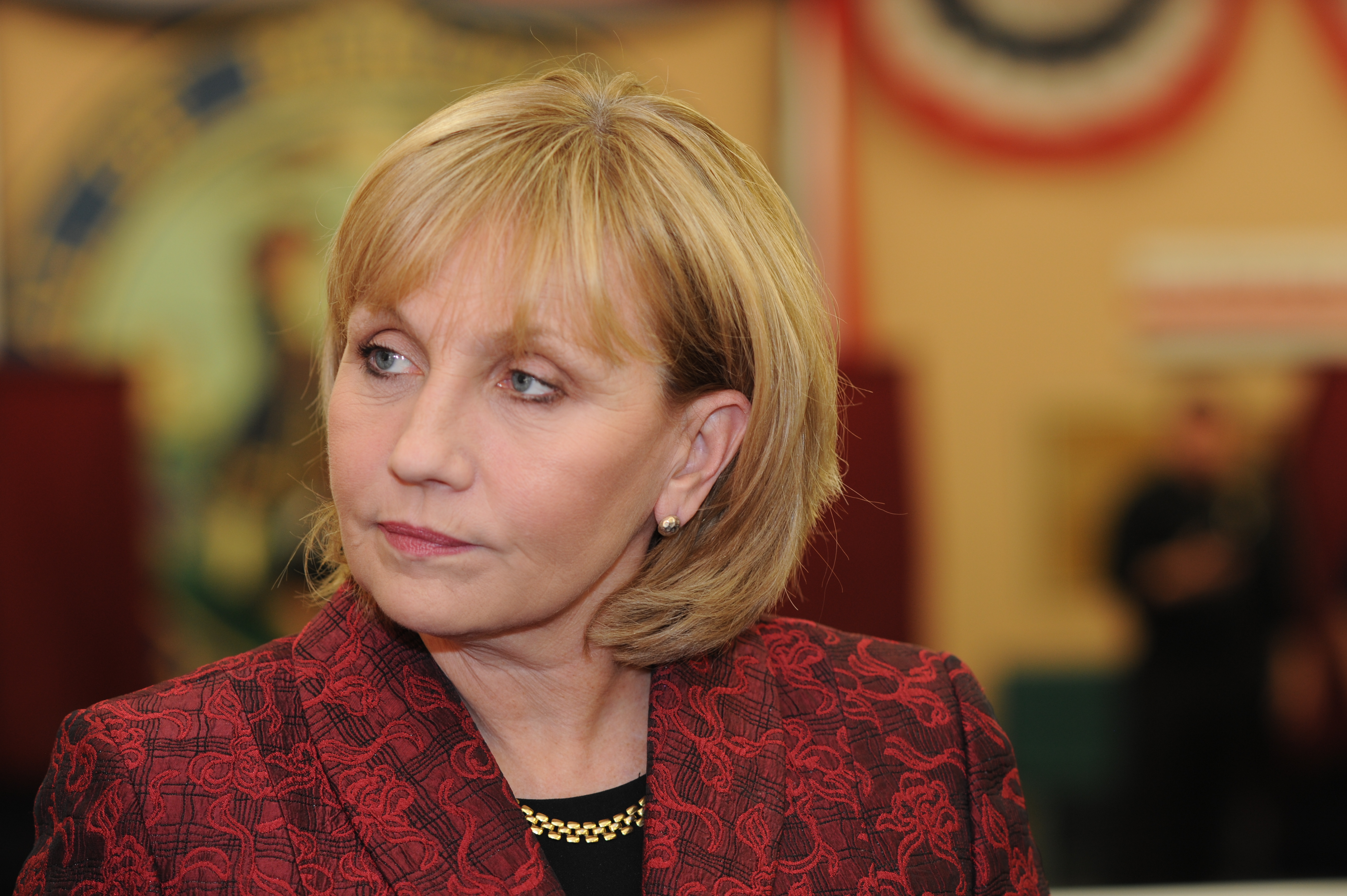 Lt. Gov. Kim Guadagno's new attack ad against Phil Murphy was the talk of New Jersey politics on Thursday, with elected officials, editorial writers, political observers and even former Vice President Joe Biden weighin in.
Guadagno, the Republican nominee for governor, is facing criticism for the 30-second spot, which charges that Murphy would protect from deportation undocumented immigrants who commit murder. Guadagno continued to bash Murphy, the Democratic gubernatorial nominee, for his immigration policies during an appearance on the Fox News morning show "Fox & Friends."
Murphy, meanwhile, has over $5 million in the bank for his campaign, far more than Guadagno's approximately $900,000 reserve fund, according to the state Election Law Enforcement Commission. Murphy has raised about $10.3 million and spent $4.8 million. Guadagno has raised about $3 million and spent about $2 million.
Quote of the Day: "It's a little bit like walking through a swamp and taking a shower. All the muck doesn't get washed off, even if you're acquitted." — Ross K. Baker, a political science professor at Rutgers University, on Sen. Bob Menendez's political baggage after his corruption trial.
Guadagno Criticized for Incendiary Attack Ad on Murphy
Lt. Gov. Kim Guadagno, the Republican nominee for governor, released a television ad on Wednesday that uses incendiary claims to attack Democratic nominee Phil Murphy for his plan to make New Jersey a sanctuary state — "if need be" — for undocumented immigrants.
Alyana Alfaro, Observer Read more
Biden: Murphy's Goldman Sachs Experience a Strength, Not Weakness
Phil Murphy will be able to go toe-to-toe with hedge fund managers and major corporations if elected governor because of his experience on Wall Street, former Vice President Joe Biden said Thursday.
Christian Hetrick, Observer Read more
Murphy Has Five Times More Cash on Hand Than Guadagno
Democratic gubernatorial candidate Phil Murphy has over $5 million in reserve funds, a figure that dwarfs Republican candidate Kim Guadagno's approximately $900,000 haul, according to a report released by the state Election Law Enforcement Commission on Thursday.
Alyana Alfaro, Observer Read more
Frelinghuysen Challenger Mikie Sherrill Raises Nearly $500,000
Mikie Sherrill, a Democrat seeking to oust Rep. Rodney Frelinghuysen (R-11), raised nearly half a million dollars from July through September, according to her campaign.
Christian Hetrick, Observer Read more
Menendez case gets potential 'death blow'
When the corruption trial of U.S. Sen. Robert Menendez began in early September, the federal bribery charges threatened to end his career and land him in jail.
Politico Read more
NJ Loses Federal Funding to Expand ACA Enrollment
New Jersey will lose more than 60 percent of the federal funding it expected to receive this year to help enroll vulnerable citizens in health insurance plans, a new report found, a change advocates fear will make it harder to reach those most in need of affordable care.
NJSpotlight Read more
Christie's surprising criticism of Phil Murphy
Asked to weigh in on the matter as the controversy was beginning to explode Tuesday, Gov. Chris Christie offered mild praise for Murphy condemnations of Weinstein. But the outgoing governor also slammed Murphy for — of all things — his disloyalty to Weinstein.
NJ.com Read more
Biden stumps for Murphy, then bashes Weinstein in speech on sexual assault
Former Vice President Joe Biden injected himself into New Jersey's gubernatorial campaign on Thursday, accusing the Republican candidate of race-baiting before delivering a fiery speech about campus sexual violence in which he denounced embattled Hollywood producer Harvey Weinstein as "disgusting and immoral."
Politico Read more
House Speaker Ryan blasts states that send billions to federal government
Ryan went on the offensive against high-tax states like California, New York and New Jersey even though the GOP lawmakers from those states need to be brought on board to support the tax overhaul plan.
Associated Press Read more
NJ makes list of worst tax states — but at least it's not number one
New Jersey was named one of the "least-friendly tax states" by the Kiplinger Tax Maps, an assertion supported by an earlier 24/7 Wall St. story.
The Record Read more
Hillary Clinton Coming to Harrison for Event in Support of Phil Murphy
Former Democratic Presidential candidate Hillary Clinton is scheduled to come to New Jersey in support of Democratic gubernatorial candidate Phil Murphy. A reception will take place on Sunday, Oct. 22 in Harrison.
Insider NJ Read more