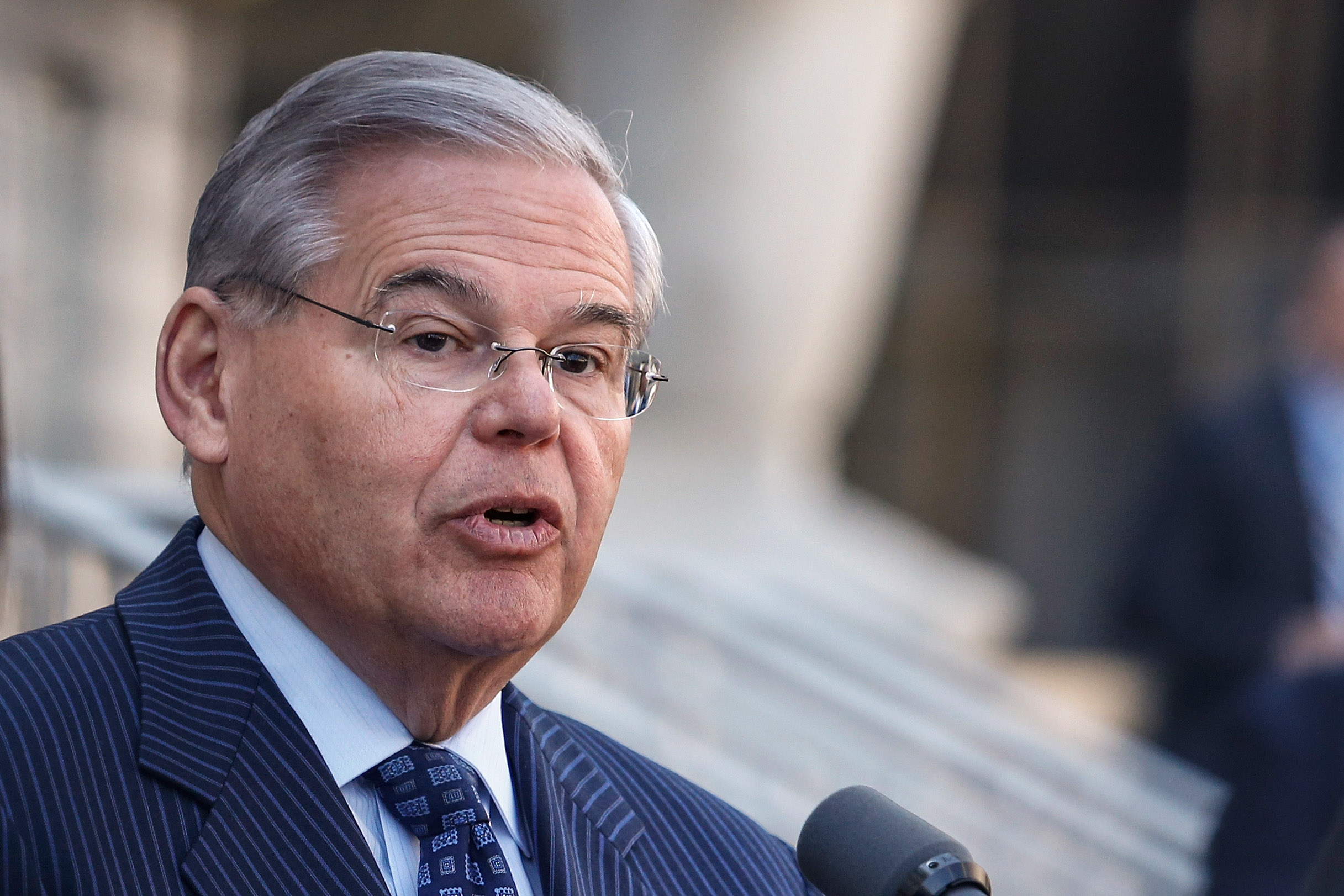 U.S. District Judge William H. Walls is considering a motion to dismiss the corruption case against Sen. Bob Menendez and could make a decision when the trial resumes today.
Walls suggested last week that when the Supreme Court overturned a corruption conviction against former Virginia Gov. Bob McDonnell, the high court also nullified the "stream of benefits" theory of bribery used by the prosecution against Menendez. In a legal brief filed Saturday, prosecutors warned Walls that a ruling dismissing that theory would "broadly legalize pay-to-play politics."
Another poll shows Democrat Phil Murphy with a double-digit lead over Republican Kim Guadagno in the governor's race. Murphy is up by 18 points with less than a month to go until the election, according to a Stockton University poll. Murphy stumped with former Vice President Al Gore on Sunday, while Guadagno addressed a gun association luncheon. 
Quote of the Day: "Vice President Biden is trying to continue to be relevant because he wants to run for president, so he has to say outrageous things so that you all will cover him." — Gov. Chris Christie.
Christie: Biden Trying to 'Remain Relevant' by Knocking Guadagno
Joe Biden's remarks about Lt. Gov. Kim Guadagno's incendiary campaign ad on illegal immigration are just an attempt by the former vice president to "remain relevant so he can run for president again," Gov. Chris Christie said Friday.
Alyana Alfaro, Observer Read more
MacArthur Reports Over $800K in Cash on Hand
Rep. Tom MacArthur (R-3) on Friday reported about $860,000 in cash on hand for his 2018 re-election campaign, about $622,000 of which was raised in the third quarter of this year, according to his campaign.
Alyana Alfaro, Observer Read more
Poll: Murphy Leads Guadagno by 18 Points
Phil Murphy has a double-digit lead over Kim Guadagno in the New Jersey governor's race with less than a month before the election, according to Stockton University poll released Friday.
Christian Hetrick, Observer Read more
Trump Health Subsidy Cuts Will Cost New Jerseyans $166M
President Donald Trump's announcement that he will send cost-sharing subsidies in the Affordable Care Act will affect more than 150,000 people in New Jersey, costing them more than $166 million in benefits.
Associated Press Read more
Christie picks Newark as state's Amazon bid
Newark has been selected by the governor's office to be the state's endorsed recommendation in the effort to land Amazon's second headquarters, ROI-NJ has learned.
ROI-NJ Read more
Gore stumps for Murphy as Guadagno speaks to gun group
As former vice president Al Gore stumped with Democratic gubernatorial candidate Phil Murphy on Sunday, Lt. Gov. Kim Guadagno continued her push to the right, speaking privately to a gun group about the dangers of undocumented immigrants and threats to gun ownership.
Politico Read more
N.J. lieutenant governor debate 2017: Where, when and how to watch debate
The two major-party candidates running to become New Jersey's next lieutenant governor — Democrat Sheila Oliver and Republican Carlos Rendo — will battle Monday night in their only televised debate before Election Day next month.
NJ.com Read more
$1.5B project to replace critical passenger rail bridge starts
Officials broke ground Friday on the first piece of a complex and costly project to rebuild and replace the aging rail infrastructure that carries thousands of New Jersey commuters daily into New York.
The Record Read more
New Jersey continues to use easily hacked voting machines
When New Jersey voters go to the polls this November to choose a replacement for Gov. Chris Christie, the technology they use will be woefully outdated and vulnerable to cyberattack.
Reveal Read more
The ugliest (and most cringeworthy) N.J. political attacks
New Jersey's race for governor took a dark turn last week when Republican candidate Kim Guadagno released an ad attacking Democratic rival Phil Murphy over his support of sanctuary cities featuring a menacing photo of an illegal immigrant convicted of rape and murder.
NJ.com Read more