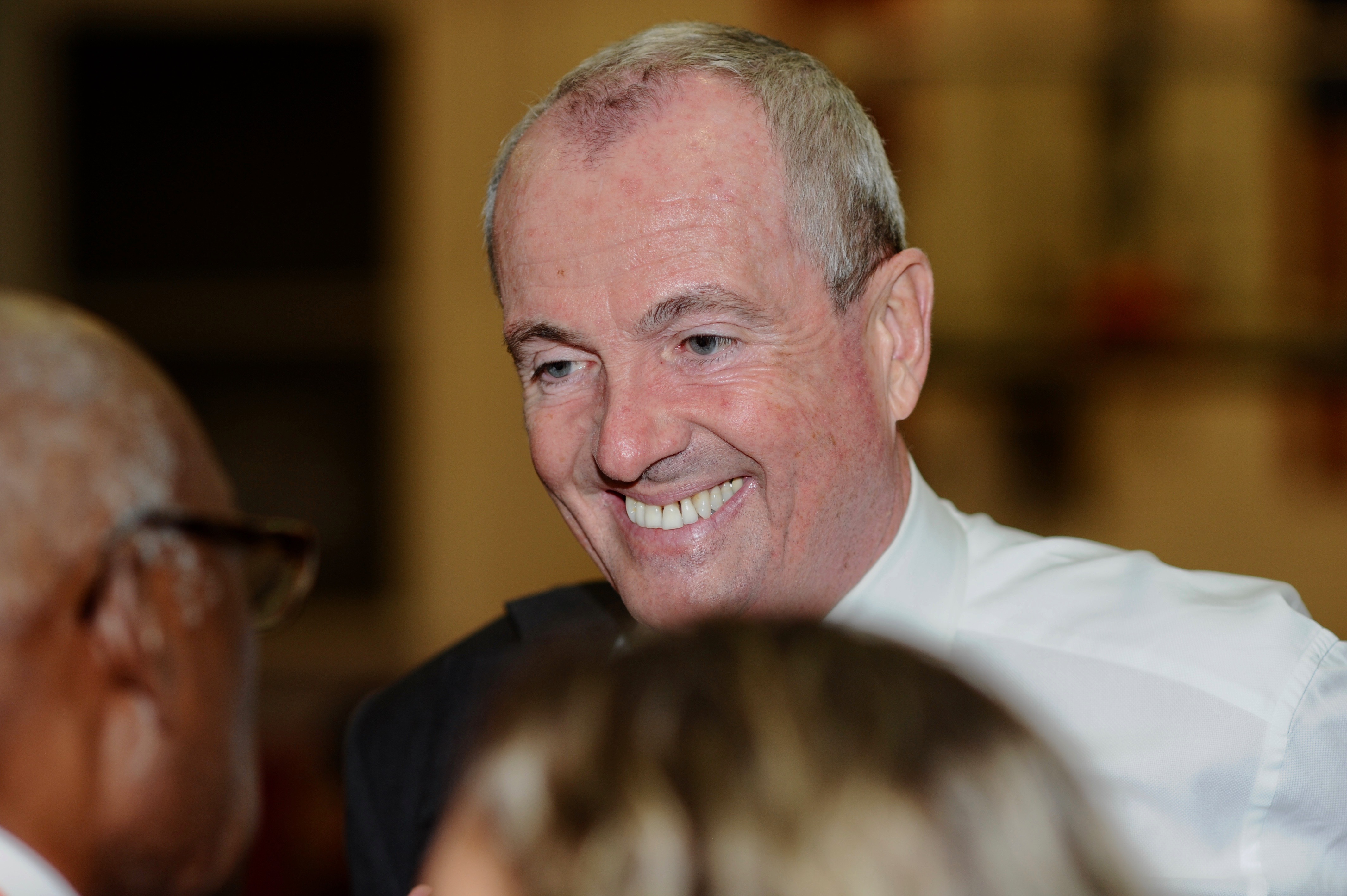 With a week left before voters weigh in, Phil Murphy maintains a double-digit lead in the New Jersey governor's race, according to a poll released Monday.
The Democrat has a 16-point edge over Republican Kim Guadagno, 49 to 33 percent, according to a Suffolk University/USA Today Network poll of likely voters. The number of undecided voters has been cut in half from 24 percent in September to 12 percent, the poll found.
The defense for Sen. Bob Menendez has rested, and the senator and his top donor and co-defendant, Salomon Melgen, won't testify in their corruption trial. Earlier in the day, the judge overseeing the case dismissed a motion for a mistrial from Menendez lawyers.
Quote of the Day: "I — and my lawyers — believe this jury will be ready to render a just verdict, and I am confident it will be not guilty." — Sen. Bob Menendez
Would Murphy and Sweeney Get Along?
If Phil Murphy becomes New Jersey's next governor, perhaps his most important political ally would be Senate President Steve Sweeney, the state's top lawmaker and a leading South Jersey Democrat. But there are signs of fissures between Murphy and Sweeney. A strained relationship between the two could make life difficult for Murphy, a former Goldman Sachs executive and U.S. ambassador to Germany who has never held elected office.
Christian Hetrick, Observer Read more
Two Ballot Questions Await NJ Voters Next Week
New Jerseyans will vote on two ballot questions in next week's election, one on funding for libraries and another that would create a lockbox for state settlements related to environmental contamination lawsuits.
Alyana Alfaro, Observer Read more
Menendez Won't Testify in Corruption Trial, Defense Rests
Sen. Bob Menendez won't be taking the stand to testify in his corruption trial. Attorneys for both Menendez and co-defendant Salomon Melgen rested on Monday, meaning that neither man will face questions from their own attorneys or cross-examination from the prosecutors accusing them of bribery.
Alyana Alfaro, Observer Read more
Judge in Menendez Case Denies Motion for Mistrial
Judge William H. Walls denied Sen. Bob Menendez's motion for a mistrial on Monday, ruling that there was no merit to the senator's claims that he had been denied a fair trial on bribery charges.
Alyana Alfaro, Observer Read more
Whoever Replaces Chris Christie Faces Lingering Fiscal Headaches
New Jersey's next governor will be either an ex-Wall Street Democrat who would raise taxes to bolster spending, or Republican Chris Christie's right-hand woman, who says she'd cut them as the state needs money more than ever … Whoever is elected Nov. 7 also will inherit crumbling mass transit and Christie's record 11 downgrades by the three major credit-rating companies.
Bloomberg Read more
Guadagno breaks with Christie on Syrian refugees, sides with Trump on abortion funds
Republican nominee for New Jersey governor Kim Guadagno publicly broke with outgoing Gov. Chris Christie onMonday over his refusal to accept Syrian refugees.
NJ.com Read more
Governor's Race Could Lead to Greener NJ
New Jersey's next governor is likely to reverse course on many environmental and energy policies, a virtual certainty if Democrat Phil Murphy wins. Even Republican Kim Guadagno offers a greener policy than what has been in place the past eight years.
NJSpotlight Read more
N.J. State Police won't release overtime records because terrorists might get them
For most public agencies, employee pay stubs and overtime data are matters of public record, kept on file to hand over immediately to anyone who asks for them.
NJ.com Read more
Recording surfaces of Fulop allies allegedly attempting to influence city contract
In a grainy, profanity-laced recording from 2014 that Jersey City officials are fighting to keep secret, Mayor Steve Fulop's top aide and another political ally appear to be trying to steer a city contract to a specific company, circumventing a public bidding process.
Politico Read more
Endorsement: Beck has earned re-election to Senate seat
Republican state Sen. Jennifer Beck, a fixture in the state Legislature for 18 years, has a big Democratic target on her back in the 11th District. She is considered one of the two most vulnerable Republicans in the state Senate, which Democrats control 24-16. It is important that voters return her to Trenton for another term.
Asbury Park Press Read more