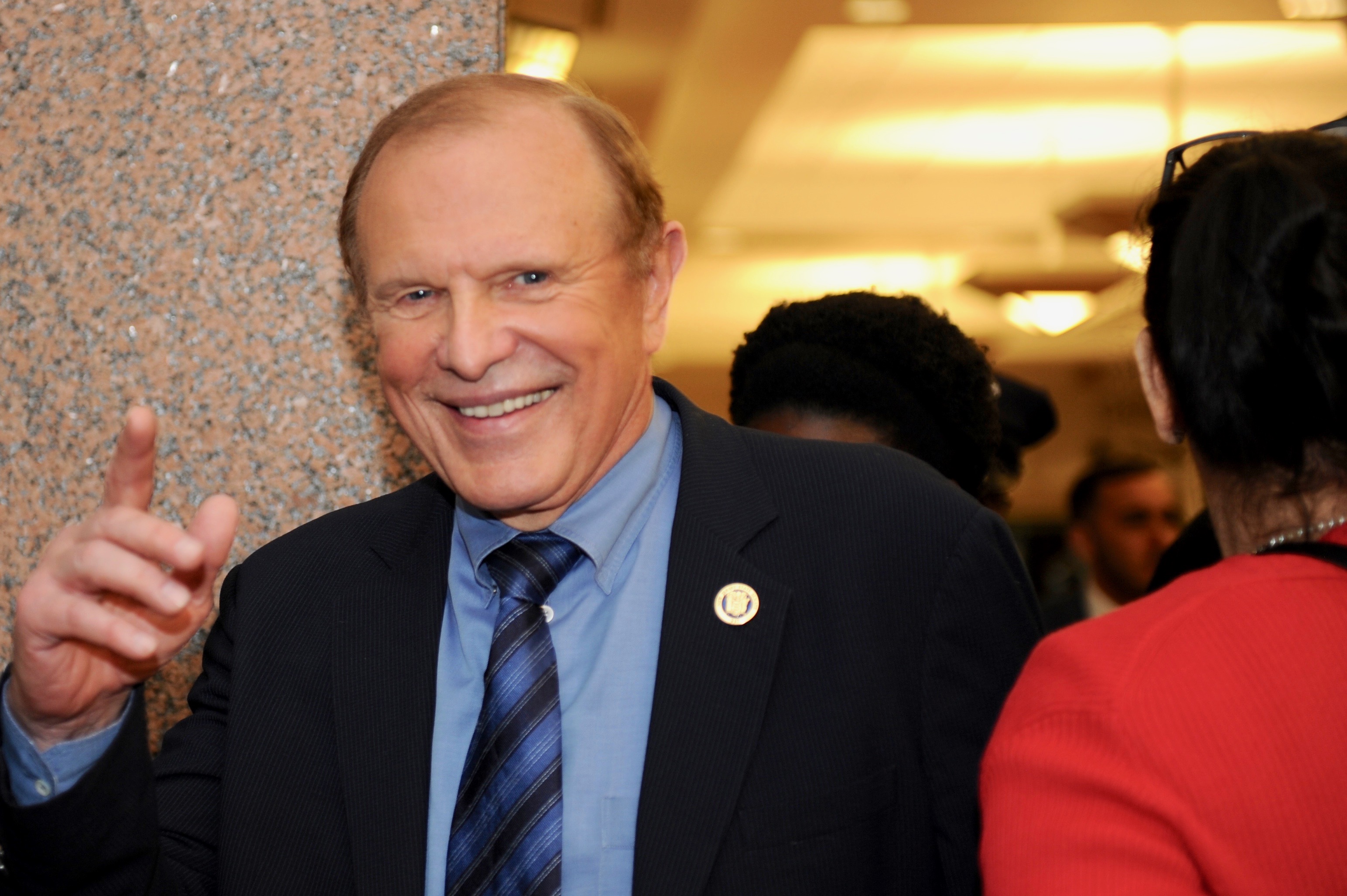 New Jersey Democrats plan to introduce legislation Thursday banning a gun accessory found in the hotel room of the attacker who carried out the deadliest mass shooting in U.S. history over the weekend in Las Vegas.
A bill sponsored by Sens. Ray Lesniak (D-Union), Richard Codey (D-Essex) and Senate Majority Leader Loretta Weinberg (D-Bergen) would criminalize the sale and possession of "bump stocks" — a gun accessory that allows shooters to fire bullets rapidly, resembling automatic fire. Senate Democrats announced the legislation Wednesday and are scheduled to meet for a voting session Thursday.
Stephen Paddock, who killed 59 people and injured more than 500 others when he opened fire at a concert crowd from a Las Vegas hotel window, modified his weapons with bump stocks to increase the rate of fire. The weapon accessory has come under scrutiny since the shooting.
"This was an open-air massacre that turned a music concert into a killing ground," Lesniak said in a statement. "His firepower was dramatically increased by using these bump stocks to effectively convert his weapons into fully-automatic rifles. The sale and possession of these devices need to be outlawed."
Under the bill, the state would ban bump stocks and breaking that law would be a third-degree offense punishable by three to five years in prison, according to the news release. Those already in possession of the accessories would have 90 days to turn them in to police and retailers would have a 30-day grace period.
"There is no legitimate use for these devices other than to increase the killing power of the weapons they are designed for," Weinberg said in a statement. "No single law can prevent all the gun violence but we need to use the tragic lessons of these cases to make our communities safer. Keeping these bump stocks out of circulation is an obvious lesson from the Las Vegas tragedy."
The massacre in Las Vegas has renewed a debate over gun control and became an issue in the New Jersey governor's race this week. After avoiding questions about the issue Monday, Kim Guadagno, the Republican nominee for governor, said Tuesday that she wouldn't change gun laws in the state, which has some of the strictest gun laws in the nation. But she said she was open to increasing penalties in existing gun laws and improving mental health background checks.
"I think we have the strictest gun laws in the country. I wouldn't change the gun laws. Simple as that," Guadagno said during an interview with the Asbury Park Press.
Phil Murphy, the Democratic nominee for governor, has outlined several gun control measures he'd sign into law if elected governor, including a ban on .50 caliber rifles; a restriction on the size of magazine capacities; and a requirement that firearms retailers sell "smart guns," which can only be fired by their owners.
"Kim Guadagno went from not wanting to talk about gun safety to slamming the door on the discussion in under 24 hours," Murphy said in a statement.
Gov. Chris Christie was once a gun-control Republican but began to argue for looser regulations in 2015 when he launched a presidential campaign.