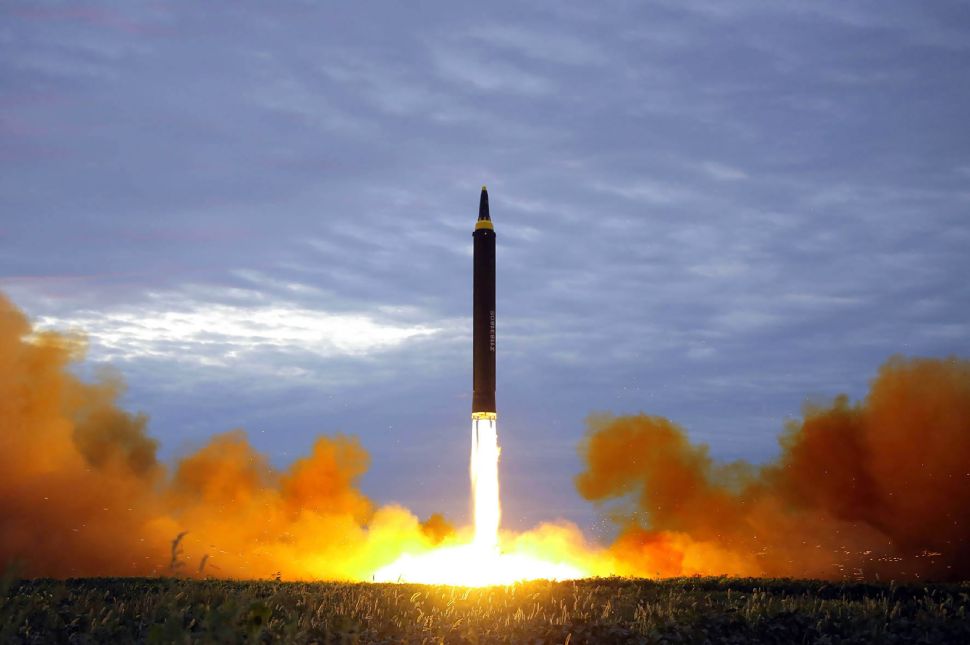 It is speculated that 200 people died in a North Korean nuclear test that went awry in September, perishing in the underground tunnels of North Korea's Punggye-ri nuclear facility after the aftershocks of the detonation caused the areas of the mountainous site to implode.
North Korea was conducting its sixth nuclear test at Punggye-ri, an institution shrouded in national secrecy built into the side of Mount Mantap, in early September. They were testing a powerful hydrogen bomb, the dangerous repercussions of which were warned by Chinese scientists to pose "a risk of a major environmental disaster," according to statements made to the South China Morning Post a day proceeding its detonation. The team of seismic experts from the University of Science and Technology of China, led by geophysicist Wen Lianxing, confirmed that the detonation of the 100-kiloton explosive triggered substantial landslides in the region.
"A 100 kiloton bomb is a relatively large bomb. The North Korean government should stop the tests as they pose a huge threat not only to North Korea but to other countries," said Wang Naiyan, former chairman of the China Nuclear Society and head researcher on China's nuclear weapons program.
As first reported to the Japanese News Outlet Asahi TV by anonymous North Korean sources, the landslides produced by the explosion are said to have trapped about 100 workers underground in an initial collapse, then generating a second collapse that claimed the lives of 100 additional workers in a frantic relief effort.
Satellite images published on 38 North, a website dedicated to North Korean research by the U.S.-Korea Institute at Johns Hopkins School of Advanced International Studies (SAIS), showed substantial differences in the geological terrain at Punggye-Ri after the explosion. According to the US Geological Survey, the blast caused a 6.3-magnitude earthquake followed by a 4.1 magnitude earthquake a few moments later.
The device, seven times more powerful than the bomb dropped on Hiroshima during WW2, also concerns Chinese and South Korean scientists over the threat of toxic radiation leaking from the collapsed mountain. According to experts, areas surrounding Punggye-ri, just 50 miles from the Chinese border, will face a serious and nuclear leak.
"When I heard there could have been a collapse, it made me so concerned because it means the problem is quite serious and a nuclear leak is inevitable," said Wei Shijie, a former researcher on China's nuclear weapons program.
The tragic news of the test's disastrous death toll, which emerges over a month after the explosion, reveals an overlooked consequence of Kim Jong-Un's notoriously secretive and aggressive nuclear testing: the lives of North Korean civilians.
Francesca Friday is New York City-based National Politics contributor for Observer. Follow her on Twitter: @friday_tweets_