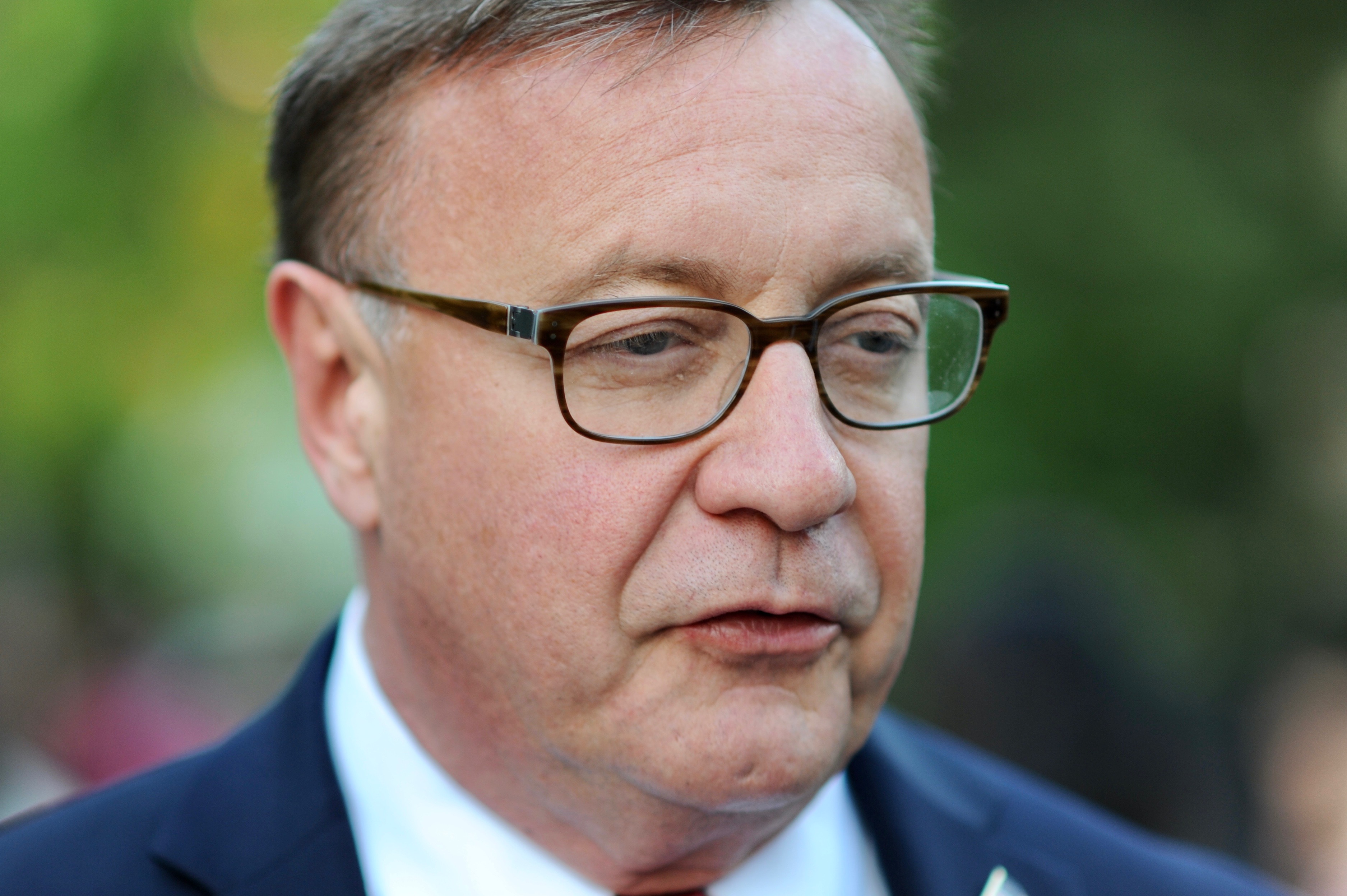 The National Republican Congressional Committee, a key fundraising group for House races, has identified Steve Lonegan as a candidate to watch in New Jersey's 5th congressional district, giving him an advantage in a GOP primary and possibly the 2018 midterms.
Lonegan, a perennial candidate and former Bogota mayor who is well connected among movement conservatives, is seeking to challenge Rep. Josh Gottheimer (D-5), a well-funded incumbent who in 2016 became the first Democrat in recent history to win the seat in one of New Jersey's most conservative areas. Other Republicans are also considering joining the race, which could lead to a competitive primary.
Former Rep. Scott Garrett — a staunchly conservative Republican — had held the district seat for 14 years. But Gottheimer, a former Bill Clinton speechwriter, seized on some of Garrett's less popular stances, including a statement allegedly made by Garrett that he would not support gay Republican candidates, to swing the district. He won by 3 points and Republicans are looking to flip the district back to red and widen their House majority.
"The 5th congressional district is a fundamentally conservative district," Lonegan said in a statement. "The people of North Jersey support lower taxes, job-creating policies, term limits, deregulation, smaller government, an end to Obamacare, and no funding for sanctuary cities or sanctuary states. Josh Gottheimer is on the wrong side of every one of these issues and that's why he's going to lose."
Representatives from the Democratic Congressional Campaign Committee were dismissive, noting that the district rejected Garrett's very conservative views last year. Lonegan is also seen as a right-wing Republican.
"New Jersey voters have resoundingly rejected Steve Lonegan's tea party extremism so many times, he might match the Washington Generals lengthy losing streak," said Evan Lukakse, a DCCC spokesman. "However, what he will never match are the values of New Jersey voters, who recoil at his extreme, out-of-touch, tea party views — working against cops and firefighters, opposing a woman's right to choose, and promoting bigotry against the LGBT community."
Since his election, Gottheimer has branded himself as a moderate Democrat. He is co-chair of the bipartisan Problem Solvers Caucus, a House group that works across the aisle to find solutions to issues like healthcare that are often divided into partisan lines. On Thursday, Gottheimer announced that he had paired with fellow "problem solver" Rep. Leonard Lance (R-7) to introduce the "Anti-Moocher Bill," which would even the scales for states that pay more in federal taxes than they receive in federal funding, including New Jersey.
A formidable fundraiser, Gottheimer already has more than $2 million in cash on hand for the 2018 midterms. Lonegan has about $560,000 in the bank, but about $500,000 of that is a personal loan to his campaign.
Lonegan was identified as part of the NRCC's "Young Guns" program, which identifies candidates that could wage competitive races against Democrats. An endorsement by the NRCC does not necessarily mean financial backing for Lonegan in the June 2018 congressional primary, since the group often does not get involved in primary races. Republican Jason Sarnoski is also registered to run in the primary, according to FEC reports.
Lonegan was one of 31 Republicans identified by the "Young Guns" program nationwide. He has previously mounted unsuccessful bids for governor, U.S. Senate and the House of Representatives.