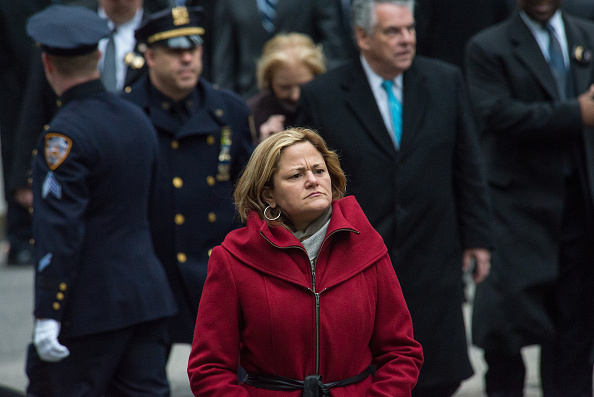 In the first 16 weeks of a new law that downgraded penalties for minor offenses such as public urination, public drinking and littering, the city has seen a 90 percent decrease in criminal court summonses issued citywide, according to new data.
Officers issued 4,370 criminal summonses between June 13, when the Criminal Justice Reform Act went into effect, and Oct. 1, according to the city. During the comparable period in 2016, the number of criminal summonses for offenses covered by the act was 55,224, meaning there was a decrease of 50,854 this year. The drop was first reported by the New York Times on Friday.
In June, the NYPD announced that people who commit minor offenses such as public urination and drinking in public would no longer receive a criminal summonses, instead receiving a civil summons and sent to administrative court as part of new patrol guidelines. In May 2016, City Council Speaker Melissa Mark-Viverito passed a package of bills to lower penalties for low-level, nonviolent offenses. The following month, de Blasio signed the legislation.
"Nobody's destiny should hinge on a minor nonviolent offense," Mayor Bill de Blasio said in a statement. "This summer's results of record-low crime, paired with record-low summonses, show that we can smartly enforce key low-level offenses without sacrificing New Yorkers' quality of life or safety."
Mark-Viverito said that making the city a fairer place for all people has been the "guiding force" of the Council since she first became speaker, and thanked the NYPD and the de Blasio administration for working with the Council on "necessary reforms."
"The Criminal Justice Reform Act has provided fairer and more proportionate outcomes for tens of thousands of New Yorkers in just the first few months of its existence," she said in a statement. "This historic decrease in criminal summonses is proof that meaningful criminal justice reform is possible without any cost to public safety or order."
"The city of New York is experiencing a continued, historic decline in crime," Police Commissioner James O'Neill said in a statement. "Accordingly, arrests and criminal court summonses are also down, and the statistics from today's announcement show that NYPD officers are exercising their discretion to issue civil summonses to address quality of life offenses like littering, public urination and unreasonable noise."
The city also pointed to an increase in civil enforcement. Between June 13 and Sept. 30, the number of civil tickets for offenses covered by the act totaled 26,154.
De Blasio's Republican challenger in the Nov. 7 election, Staten Island Assemblywoman Nicole Malliotakis, has made what she describes as the prevalence of people urinating in public a focal point of her campaign, mentioning it frequently on the campaign trail as well as in her speech at a recent breakfast hosted by the Association for a Better New York.
The news comes as some elected officials and police reform activists say that the mayor has not made enough progress in the area of policing reform. They blasted him for continuing to embrace the broken windows policing method that targets smaller crimes to prevent larger ones as well as his refusal to back the Right to Know Act, a package of police reform bills.