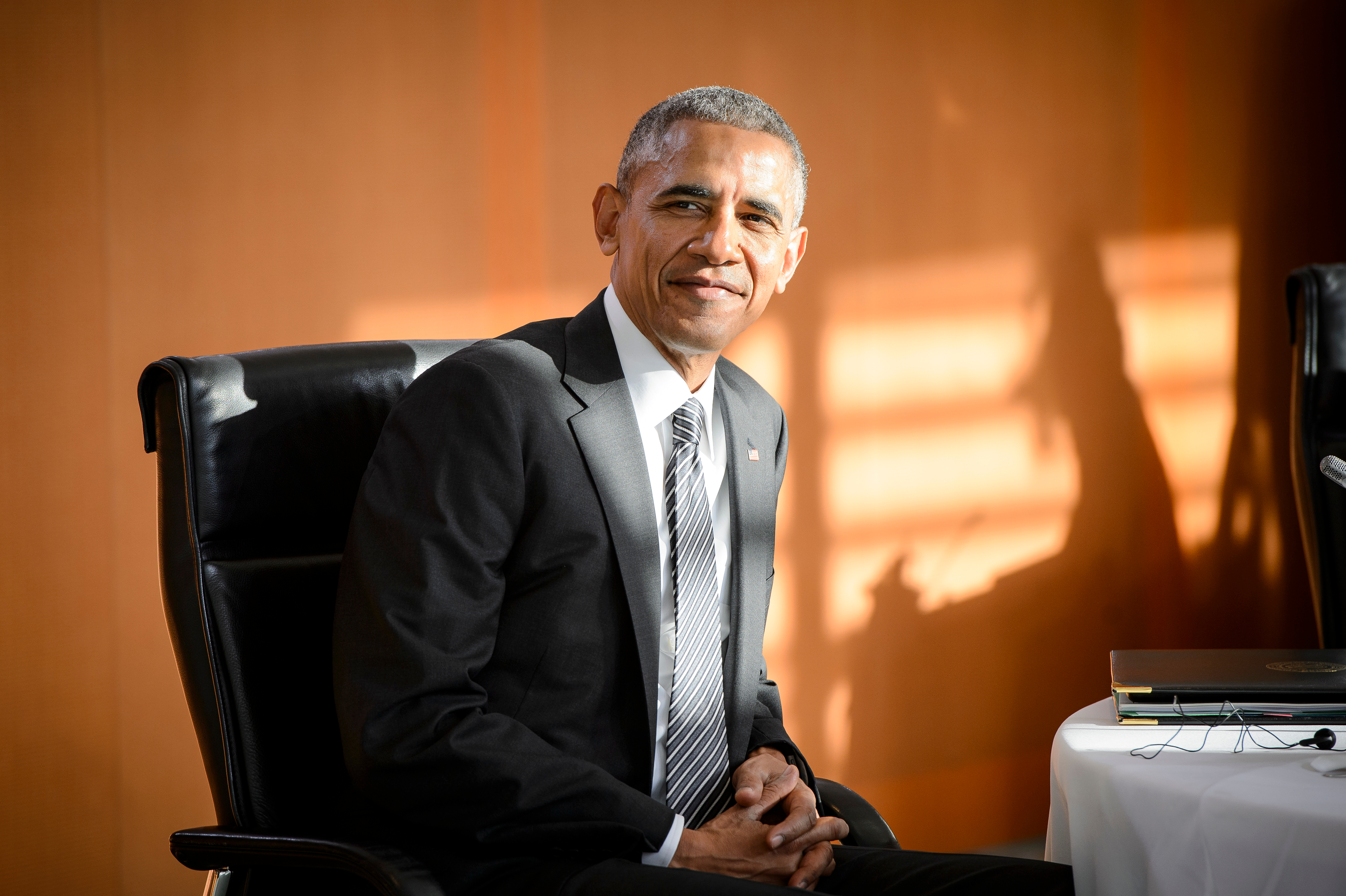 President Barack Obama will make a campaign stop in Newark on Thursday to rally supporters behind Phil Murphy, the Democratic candidate for New Jersey governor.
The event –open only to members of the media and invited public– is being billed as a "canvass kickoff with grassroots supporters," according to the event announcement issued by Murphy's campaign. Obama will join Murphy and his lieutenant governor candidate Assemblywoman Sheila Oliver (D-Essex) at Newark's Robert Treat Hotel for the afternoon event.
"Phil, Sheila and the entire Murphy for Governor campaign is thrilled to welcome President Obama to New Jersey for a canvass kickoff," said Murphy spokesman Dan Bryan. "His participation underscores just how critical this election is for the future of New Jersey, and the clear choice New Jersey voters will have on November 7. It's exciting to stand with a President who speaks to our best values."
Obama is the most recent in a string if high-profile campaign appearances for Murphy. Last week, the candidate welcomed former Vice President Joe Biden and former Secretary of State John Kerry. Over the weekend, former Vice President Al Gore attended a rally for Murphy in Ocean County.
Murphy served as the United States Ambassador to Germany from 2009 to 2013, a position he was appointed to by Obama. Murphy is also the former finance chairman of the Democratic National Committee and has deep ties to national Democrats stemming from his 2006 to 2009 tenure with the group.
New Jersey and Virginia are the only two states in the nation with gubernatorial elections this November. After his Thursday appearance with Murphy, Obama is scheduled to travel to Virginia for an evening with Democratic gubernatorial candidate Ralph Northam. Obama's Thursday appearances will mark his first return to the campaign trail since his January departure from office.
While Murphy has been making the rounds with high-profile Democrats, Republican candidate Kim Guadagno has not seen similar support from national Republicans. Guadagno has not made any campaign appearances with President Donald Trump or other high-profile Republicans. A Stockton University poll released Friday has Murphy leading Guadagno by 18 points.