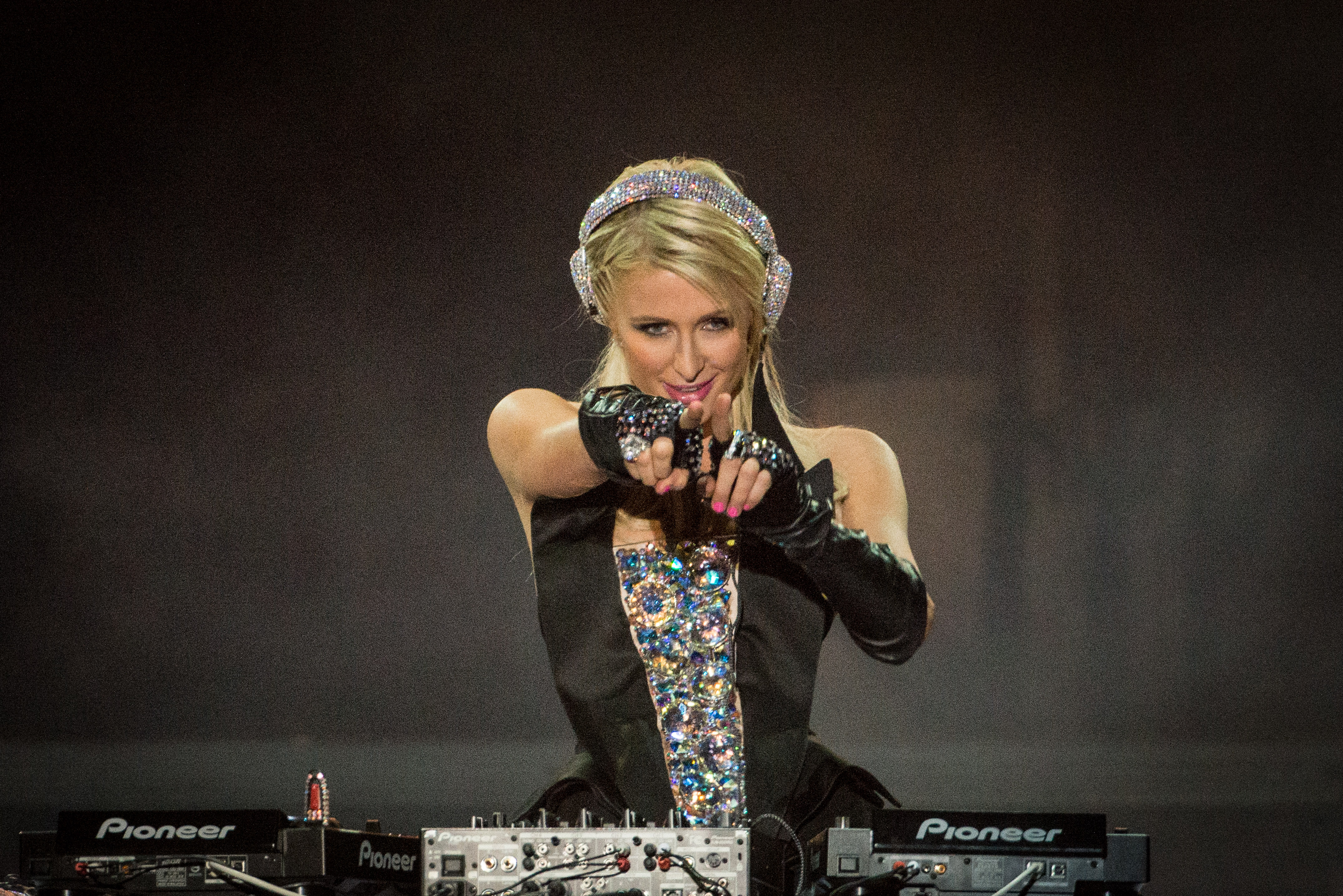 Paris Hilton is making an important appearance at the Synergy Global Forum this month at Madison Square Garden. The former Simple Life star isn't going to be speaking alongside Sir Richard Branson, Ariana Huffington and Steve Forbes—but she will be DJing the afterparty.
While the hotel heiress might at first seem out of place in that lineup, she is quite the entrepreneur. She's modeled (she originally signed with Donald Trump's T Management agency), sang (who can forget "Stars Are Blind") and created dozens of perfumes. And as a DJ, she's found even greater success; Hilton is rumored to make $1 million for a single set.
The Observer chatted with the superstar to find out what she thinks about everyone stealing her style, her iconic beauty looks (there's a drastic chop in her future) and the possibility of returning to reality TV.
What's it like seeing some of your style moments return, from your silver dress to Juicy sweatsuits?
I always tried to have a unique style growing up. It's so much fun and so flattering to see all of my original looks inspiring people and designers.
There have been murmurs that you're coming back to television. Would you do reality TV again or something scripted?
My team gets calls from producers and networks pitching me for different types of shows and projects. So far, nothing has quite been the right fit. At the moment, I am more focused on my business empire. But, I am also working on a new show that is very innovative and like nothing I have ever done before.
Hilton at this year's Juicy Couture presentation during NYFW.
What's the best business advice you've ever been given?
Since I was a little girl, my grandfather and father have been incredible mentors to me. They inspired me to want to be a businesswoman. My Dad always gives me great advice—one of the most important things he taught me was the importance of hard work and a good work ethic. He also taught me to be diligent in my research with my partners in making sure they are the right fit for my brand.
Speaking of your brand, how were you inspired to begin creating fragrances?
I was definitely inspired at a young age. I always loved going into my mother's boudoir to play with all [of] her perfumes. When I was eight, I told my mom I would have my own perfume one day. I can't believe that I've released 23 fragrances, so far. It's a dream come true.
Paris Hilton and boyfriend Chris Zylka.
You've maintained such an iconic beauty look throughout the years. Do you ever think about making major changes?
Thank you—and yes, I plan on cutting my hair short again soon.
Your DJ career seems to be blowing up. What are some of the favorite sets you've done?
I have been DJing for eight years now and have been having the time of my life. I was so proud when I won the #1 Female DJ of the Year Award and have had my DJ residency in Amnesia Ibiza for the past five years. There's nothing like playing on that stage in front of thousands of people. The energy is incredible and indescribable. I love the island, such a magical place.