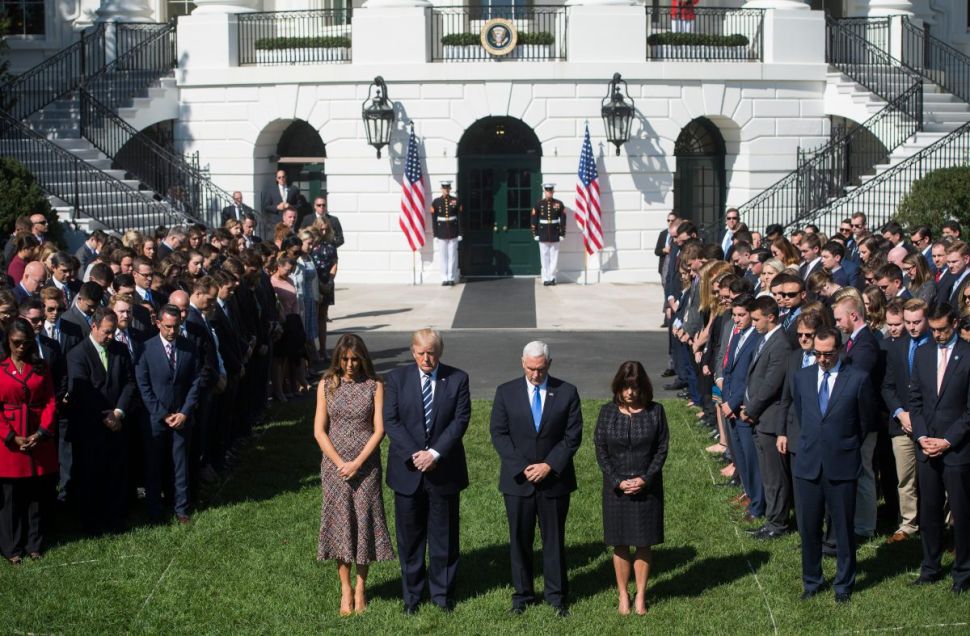 Following the horrific Las Vegas shooting at a country music festival on Sunday night, lawmakers on both sides of the aisle came together to condemn the attack and comfort the affected.
"It's just devastating when you wake up to this type of news," House Majority Leader Kevin McCarthy told CNBC.
"Our thoughts are with their families and everyone enduring another senseless tragedy," tweeted former President Barack Obama.
House Minority Speaker Nancy Pelosi offered her prayers to "those lost, wounded, and waiting for news from loved ones."
"In the face of unspeakable evil, our whole nation must respond with countless acts of kindness, warmth, and generosity," wrote House Majority Whip Steve Scalise on Twitter. In June, Scalise was injured when shooter James Hodgkinson opened fire during the Republican team's baseball practice for the annual Congressional Baseball Game. Before the Las Vegas shooting occurred Sunday evening, an interview with Scalise aired on 60 Minutes in which the congressman confessed that surviving a shattered femur and other injuries was "a miracle."
Gabrielle Giffords, another representative who survived a shooting, also offered support to the Las Vegas victims and "the law enforcement officers who risked their lives to save others."
President Donald Trump delivered remarks from the White House calling for "the bonds that unite us: of faith, of family, and our shared values."
However, it wasn't long before the "bonds that unite us" gave way the shackles of party polarization; what was initially a reprieve from the ugly partisanship that has dominated the political landscape for the past decade immediately became politicized by both Republicans and Democrats.
On the left, former presidential candidate Hillary Clinton used the killings as an opportunity to attack the NRA and speculate what would have happened if the shooter had used a suppressed firearm. Vermont Senator Bernie Sanders and Connecticut Senator Chris Murphy also challenged the NRA and colleagues in Washington "afraid of the gun industry."
Breitbart News called Clinton's statements "really, really dumb." Former Texas Representative Steve Stockman, who previously campaigned with bumper stickers reading "If babies had guns they wouldn't be aborted," pointed out that the shooter was a fan of The Rachel Maddow Show.
In the private sector, CBS fired Hayley Geftman-Gold after the network executive posted that she was not sympathetic because "country music fans often are Republican gun toters."
In the midst of all the vitriol, stock prices have risen nearly 5 percent for Storm Ruger & Co. Inc, roughly 3 percent for Vista Outdoor Inc, and 6 percent for American Outdoor Brands Corp., the parent company of Smith & Wesson.