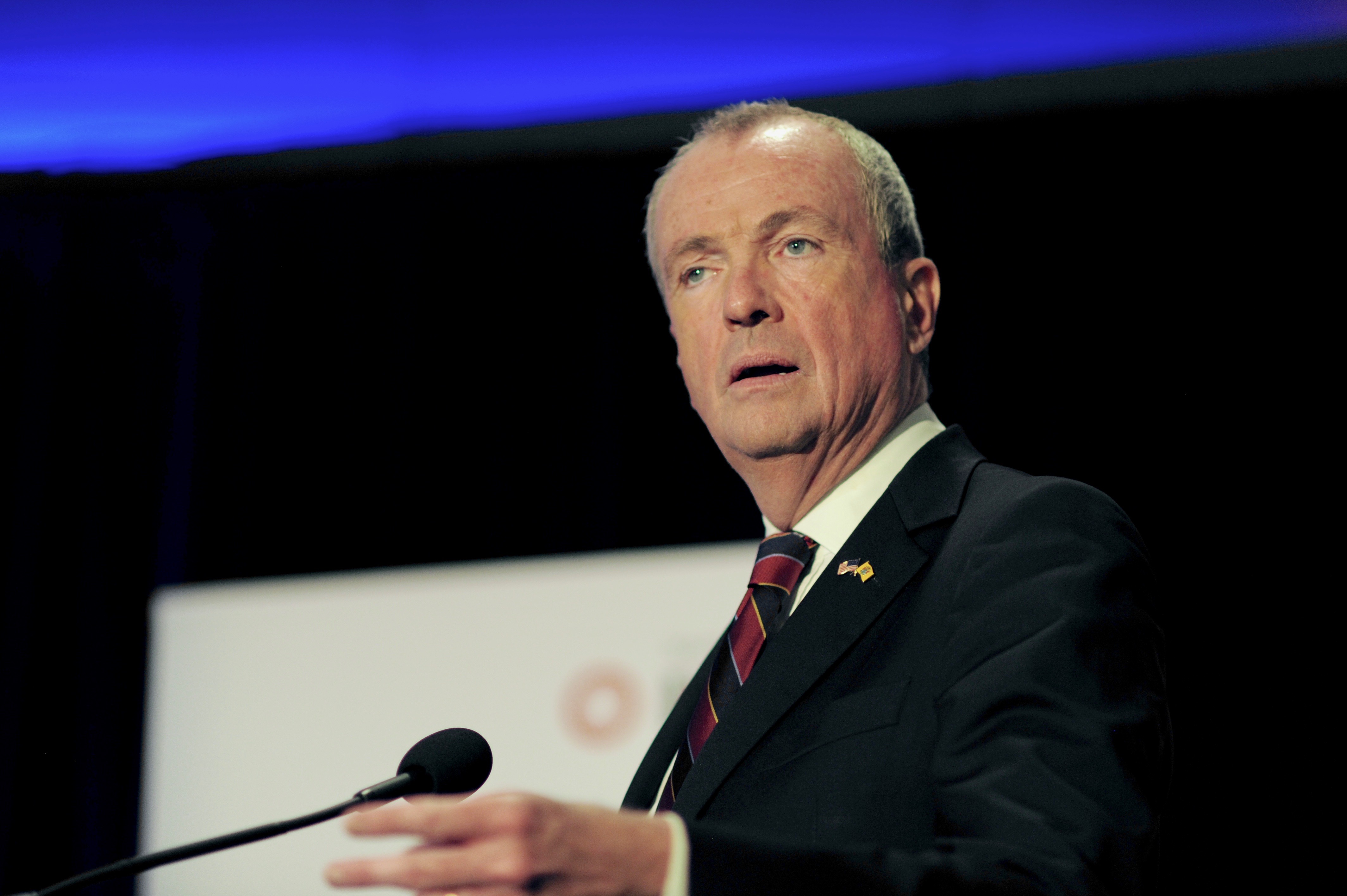 Phil Murphy has a double-digit lead over Kim Guadagno in the New Jersey governor's race with less than a month before the election, according to Stockton University poll released Friday.
Murphy, the Democratic nominee, has an 18-point advantage over Guadagno, the Republican nominee, according to the poll. Murphy received 51 percent support to Guadagno's 33 percent. The poll included voters who "lean" toward either candidate. Nearly 7 percent prefer an independent or third-party candidate, and 8 percent are undecided or declined to name their choice.
The poll surveyed 585 New Jersey registered voters who voted in the 2016 presidential election and, according to Stockton, "were screened as likely voters" for the Nov. 7 election. The poll has a margin of error of plus or minus 4.1 percentage points.
Ricky Diaz, a Guadagno campaign spokesman, called the survey "useless" in a Twitter post because it was based on the opinions of voters from last year's presidential race. But a Stockton spokeswoman said it was a poll of likely voters for this year's gubernatorial race.
The poll was conducted from Oct. 4 through Thursday, which includes a couple of days since the two candidates faced off in their first televised debate.
Guadagno's favorability rating is underwater, according to the poll, with 31 percent having a positive opinion of her and 37 percent viewing her negatively. Nearly one-third of respondents were unfamiliar with her. Murphy had 36 percent to 26 percent favorability rating, while 38 percent didn't know him.
When asked who would be better at creating jobs, controlling property taxes, managing the state budget and helping financially-troubled Atlantic City succeed, voters preferred Murphy except on property taxes, where he narrowly lost, 33 percent to 31 percent. A quarter or more of those polled weren't sure who would do a better job on any of those issues.
Property taxes was called the important issue by 28 percent, followed by taxes at 17 percent and education at 10 percent.
Gov. Chris Christie got another poll drubbing, with only 14 percent approving of his job performance. President Trump had a 25 percent job approval rating. An endorsement by either Trump or Christie would make 52 percent of voters less likely to support that candidate, the poll found. Christie has publicly backed Guadagno, but Trump has not weighed in on the governor's race.