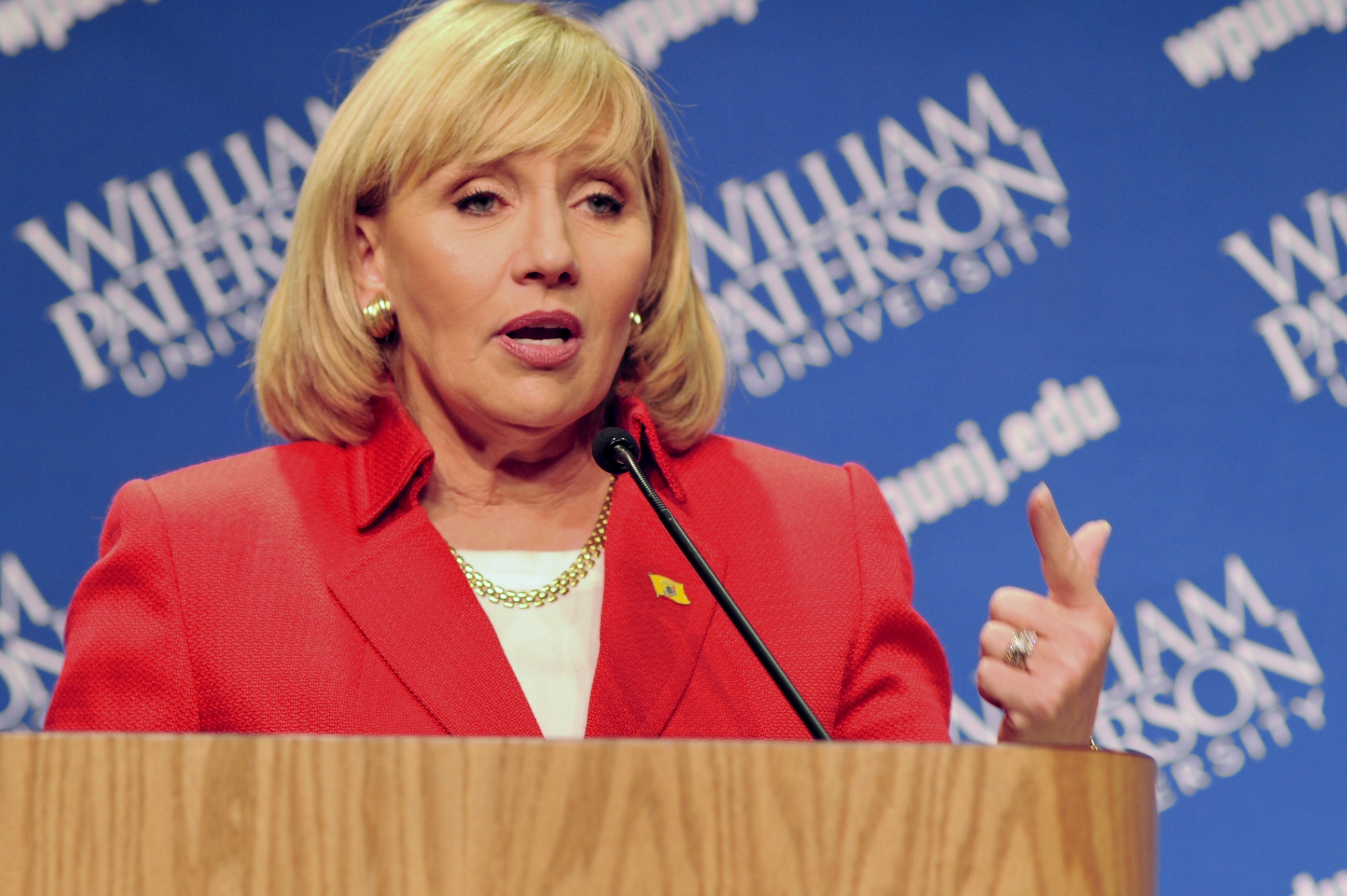 New Jersey's Republican gubernatorial candidate, Kim Guadagno, is struggling to carve a niche for herself in the era of President Trump, according to a Fairleigh Dickinson PublicMind poll released on Wednesday.
Guadagno, the state's current lieutenant governor, describes herself as a moderate Republican. But her campaign has recently shifted to the right, particularly on the issue of illegal immigration. PublicMind analysis says that reports claiming that her right turn correlates to an effort to energize Trump voters "seem to make sense" as moderate Republicans in the state leave the party due to disapproval of Trump and his administration. Fourteen percent of likely voters who are registered as Republicans have recently shifted their party alignment to Democrat in New Jersey, an unusually high shift in partisan loyalty according to PublicMind.
"These shifts put Guadagno in a tough place," said PublicMind analyst Dan Cassino. "It seems that some of the moderate Republicans that she and other candidates were banking on just aren't Republicans anymore."
Among those that do still self-identify as Republicans, 76 percent of voters say that they approve of the job Trump is doing as president, potentially forcing Guadagno to change her strategy to appeal to the more conservative members of her party. Prior to her focus on illegal immigration, Guadagno's platform mostly focused on two central tenants of Republic policy: smaller government and tax reduction.
Earlier this week, Guadagno proposed making sanctuary cities illegal in New Jersey if she is elected. That plan would cut state funding to municipalities who continue with the designation, a policy that mirrors a similar Trump administration threat at the federal level. Guadagno also launched an ad campaign earlier this month regarding Democratic candidate Phil Murphy's statements that he would support designating New Jersey as a sanctuary state where local law enforcement does not comply with federal immigration law if the government calls for upping deportations. Guadagno claims that policy would harbor dangerous criminals.
While the implications of Trump's presidency are clearer for Republicans, both parties are becoming more polarized regarding the president, with approval rating now a significant factor in party affiliation. About six percent of registered Democrats have recently shifted party affiliation to Republican. But New Jersey, long considered a blue state, still has significantly more Democratic voters.
"Republican candidates, especially in states like New Jersey, might like to ignore the President," said Cassino. "But given the space that he takes up the culture and in the media, that seems less and less possible."
Guadagno's policy has moved toward Trump but the lieutenant governor has not received the endorsement of the president and he has not appeared on the campaign trail with her.