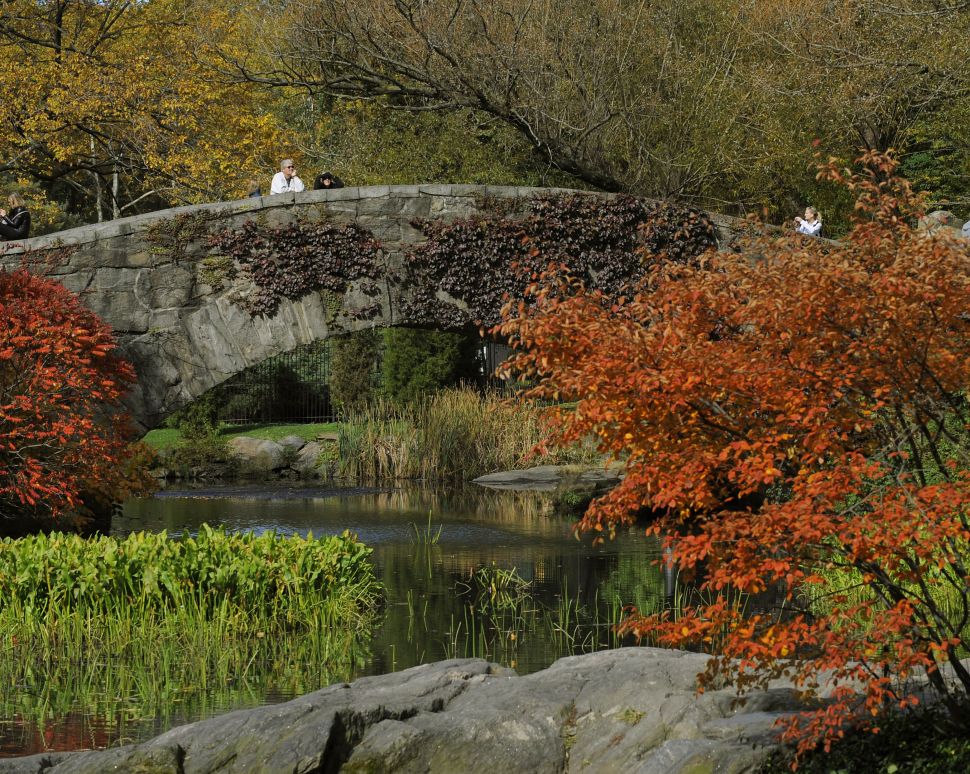 New York City has the highest density of any city in the United States. On average about 28,000 people occupy every square mile—and it's almost triple that on the island of Manhattan. Every 4.4 minutes another New Yorker is born in one of our local hospitals. All told, more than 8 million people reside in the five boroughs and millions more commute in and out of the city every day.
All of these people, together with a hot real estate market, drives more and more people to live together in seemingly ever-shrinking apartments. You wouldn't be alone if you started to feel a bit claustrophobic.
Thankfully, our city also provides pockets of quiet, natured green. In fact, about 8 in 10 New Yorkers live within walking distance of a public park. For most (if not all) New Yorkers, these green spaces bring welcome solitude and respite from the everyday hustle and bustle of urban life. Even parks filled with the sounds of children playing, bouncing basket balls, birds chirping, small talk and the smells of barbecue and fresh flowers, provide an escape from the deluge of concrete, brick, and glass towers.
Our city's green spaces are more than just eye candy, they impact our health and well-being. City dwellers typically are at a higher risk for anxiety, depression and similar mental stressors than people living outside urban centers. Simply living nearby or regularly visiting a park can alleviate and reduce these effects.
New York's green spaces have a long and deep history. It was only in 1901, with the passage of the New York State Tenement Act—which made it illegal to build dark and poorly ventilated tenement buildings—that green spaces came into the public consciousness as something more than just a luxury. In the 1930s, the first public housing projects earned the title of "towers in the park", for their tall brick facades surrounded by open parking spaces, lawns, and trees. This trend persisted well into the post-economic crisis of the 1970s, when countless neighborhoods throughout the five boroughs started to reclaim abandoned lots, turning them into community gardens, parks, and thriving outdoor community centers.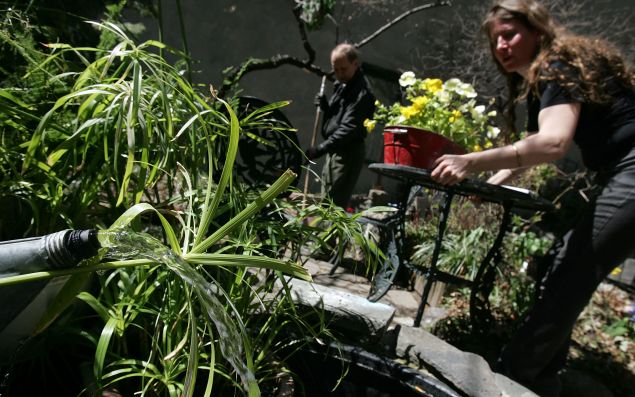 In 1974 the first ever community garden in the city was approved for lease by the City Office of Housing Preservation and Development (HPD). The Bowery Houston Community Farm and Garden, once an eyesore lot strewn with trash, was cleaned by a team of volunteers and leased at one dollar a month. The new garden was made available to nearby residents who eventually managed a total of 60 vegetable beds, including a scattering of trees.
Today the trend continues with communities clamoring to hold onto green spaces while balancing the needs of new housing construction: Rooftops are turned into farms; new buildings are required to provide courtyards or gardens; and abandoned elevated rails are turned into miles of contiguous green trails. All in all, New York has a pretty good availability of park access. We currently fall in the top five of the most populous cities in the U.S. ranked by access to green space, according to the Trust for Public Land, a national non-profit aimed at protecting and creating parks and open space.
Even at Habitat NYC, where our core mission is to build and preserve homes for affordable ownership to lower-income New Yorkers, we recognize that a habitat is incomplete if it isn't a little green. Our A Brush with Kindness (BWK) program involves painting, planting and general improvement of public spaces in the five boroughs that lack the necessary funds for refurbishing. To date, BWK serves over 6,000 New Yorkers every year, and our volunteers have revitalized more than 180 neighborhood spaces since its launch in 2009.
Green spaces are a vital part of New York City's future and critical for ensuring the well-being of all New Yorkers' habitats. As the city continues to build upward and our city's population density climbs ever higher, and especially in the outer boroughs, it will become increasingly necessary for community members to band together and demand a greater inclusion of green spaces. We can, and we must, build a city where that balances the need for housing and the need for the positive mental and physical health effects of green space.
Karen Haycox is the Chief Executive Officer of Habitat for Humanity New York City. She previously held a number of senior positions with Habitat for Humanity International, including leadership roles in the Carter Work Project as well as international and domestic disaster relief focused on the Asian tsunami, Hurricane Katrina and Rita, Haiti earthquake, Midwestern tornado outbreaks and Superstorm Sandy. Most recently, she served as vice president of Fund Development at Southwest Solutions, a leading provider of human services, affordable housing and economic development in southwest Detroit.
More from Karen Haycox: 
The Solution To NYC's Housing Crisis Might Be Enabling Prospective Buyers
Trump Declared June 'Home Ownership Month' But Changed Nothing
Female Success In The Workplace Is The Exception—Not The Rule 
Habitat For Humanity CEO: Keep AmeriCorps In The National Budget