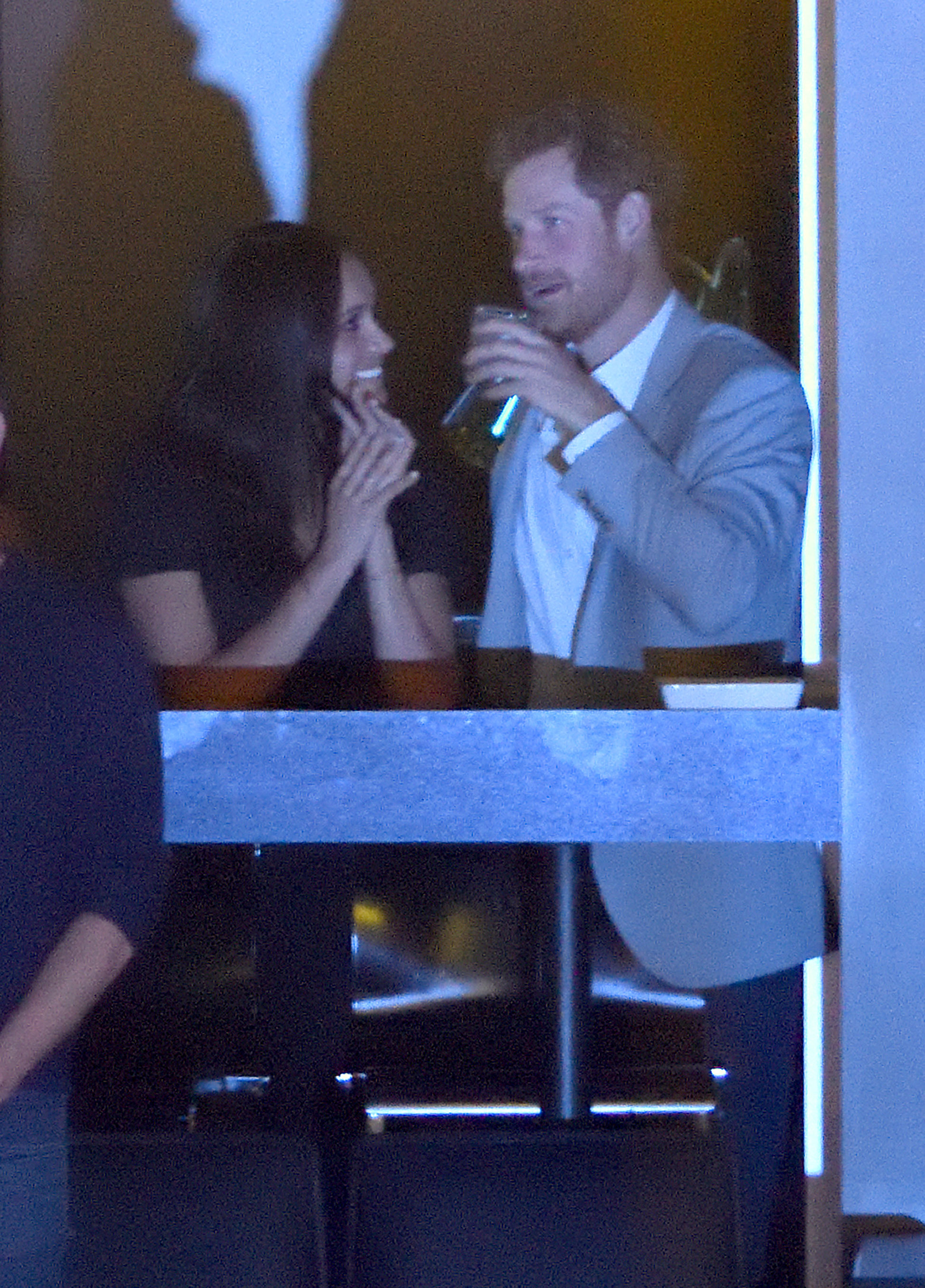 Prince Harry and Meghan Markle haven't been shy about showing off their relationship at the Invictus Games. At the Opening Ceremony, the pair pretended not to know each other, when they sat as far apart as humanly possible. But then they were spotted holding hands, and now they've even been caught kissing. It looks like they're definitely not following in Prince William and Kate Middleton's PDA-less footsteps.
Prince Harry and Markle were photographed kissing not once, but twice, by eager paparazzi at the Toronto event. Sure, these extremely blurry photos could have been taken on a camera phone, but they were captured in a semi-public place. They weren't snapped by the royal family's official photographer, Chris Jackson. Instead, they were seen from afar, sharing a box with Markle's mother Doria Radlan and Markus Anderson, the Soho House consultant who's said to have introduced the couple.
Perhaps it was the musical stylings of Bruce Springsteen during the Closing Ceremony that turned the moment into such a romantic and PDA filled evening. Or maybe Prince Harry was still coming down from the high of bro-ing out with President Obama and Vice President Biden earlier in the day.
The couple's canoodling moment might not be quite as obvious as some other celebrities' (ahem Scott Disick and everyone he's ever dated), but it still is quite public for a notoriously private member of the royal family. Now, we just have to wait patiently for that royal Suits cameo that's definitely coming, kiss and all.