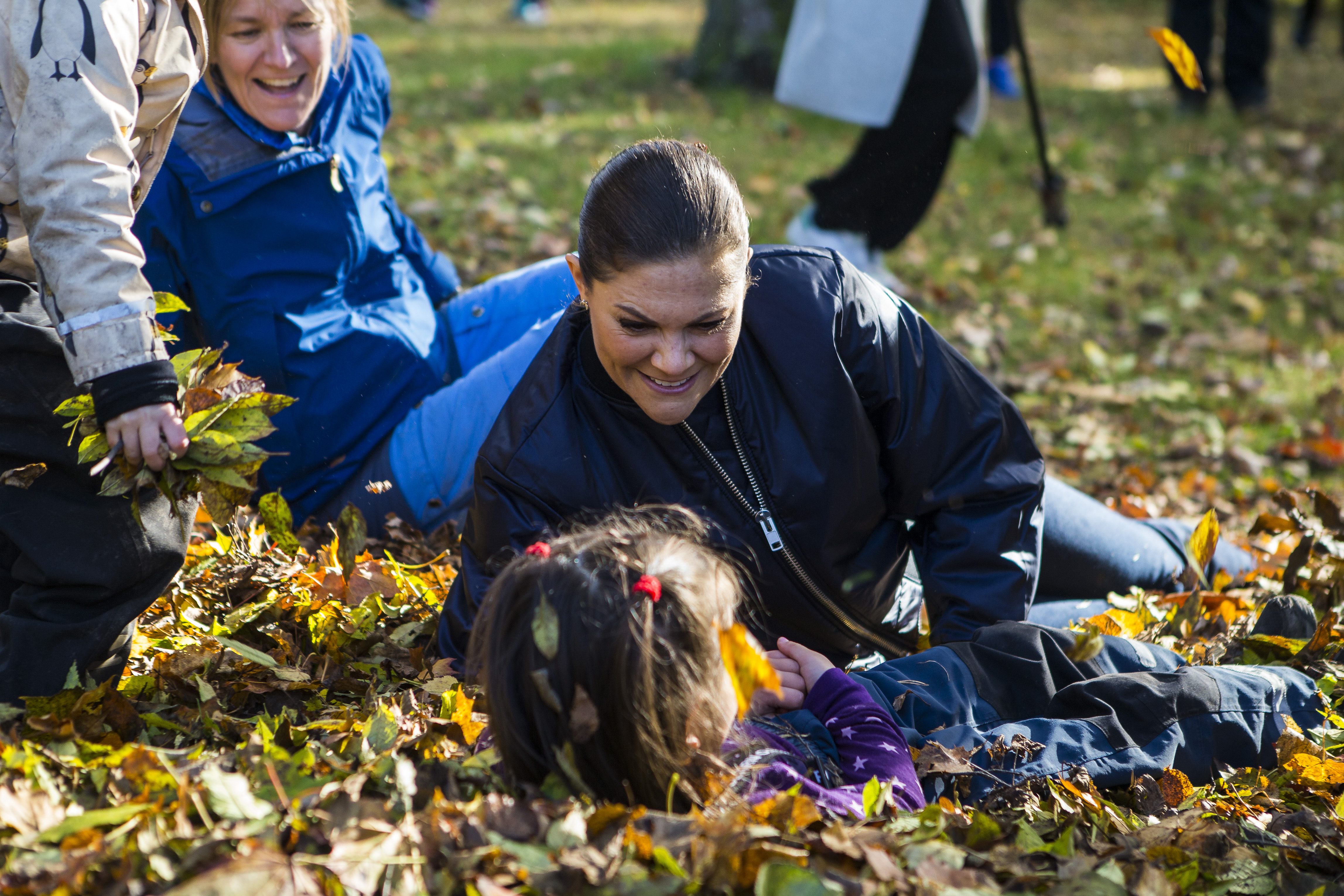 The British royal family certainly enjoys spending time with children, but they always stay buttoned up (even for a sports game). Kate Middleton has been known to color with kids, but it's not often she ditches her wedges, even when she's in the muck. Swedish Crown Princess Victoria, however, is unafraid to get down and dirty, with no formalwear necessary.
The Swedish royals showed off their relatable side at a recent event in Stockholm's Hagaparken. The event was part of the Swedish Outdoor Association's 125th anniversary celebrations. The organization's purpose is promoting an outdoor lifestyle to fellow Swedes, and who better to enjoy the great outdoors than the resident royals? 
While the Crown Princess of Sweden is 40, she looked as young as her two children when she rolled around searching for pine cones and jumped about as part of a tightrope exercise. Perhaps she'll enroll in a CrossFit class next, or even try out for a Spartan Race.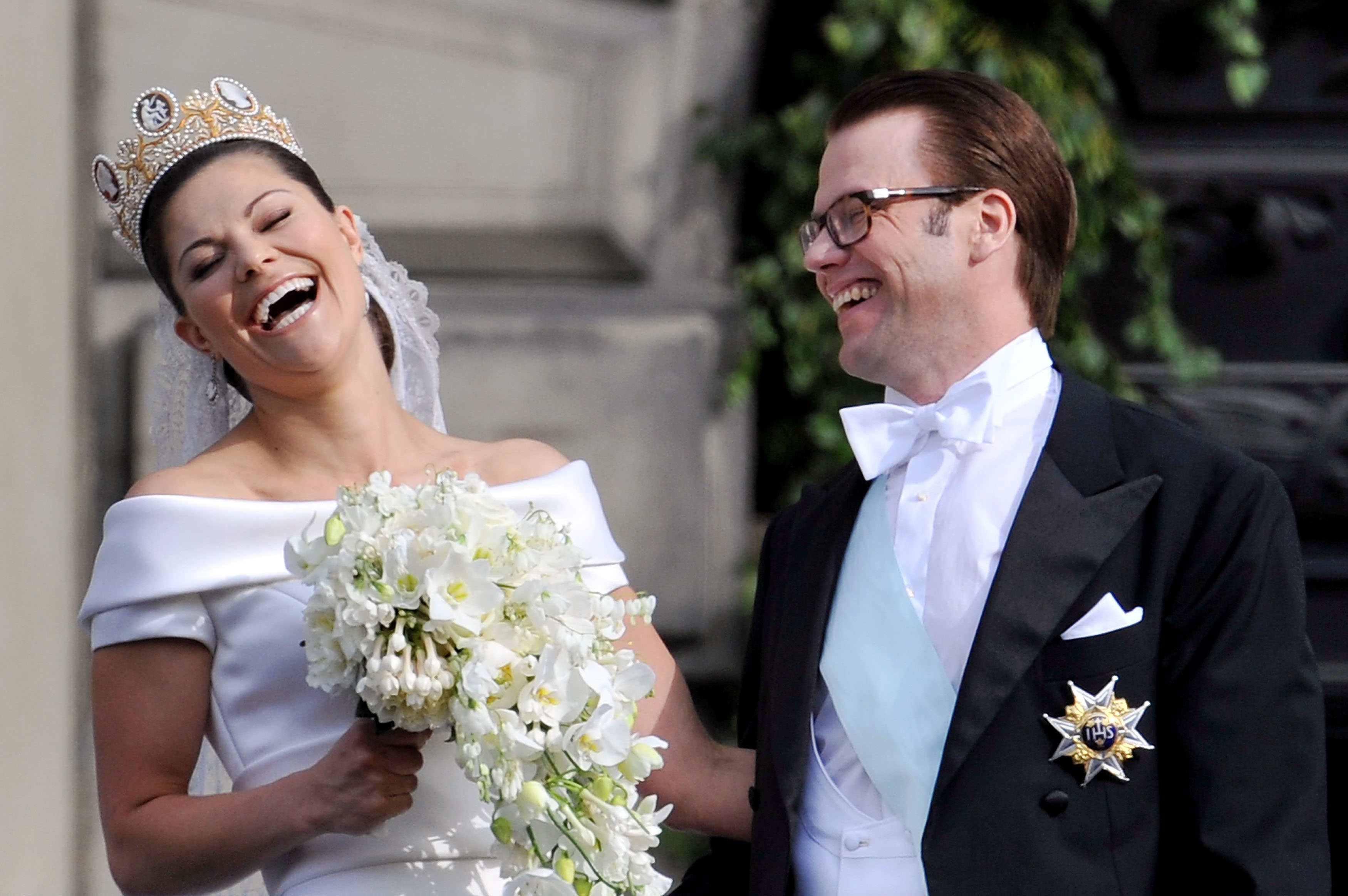 Her husband, Prince Daniel, Duke of Västergötland, was certainly prepared for his role, as he was formerly her personal trainer. While their fairy tale story sounds scandalous, it's not as shocking as her sister-in-law's past as a topless model and reality star. Unfortunately, Prince Daniel didn't ditch his jacket for the outdoor excursion, to show off his past moves and train the local kids.
Maybe next time the couple's children can join their excursion. Princess Estelle is already five (making her the perfect potential playmate for Prince George), but Prince Oscar is only one, so he still has time before he's needed on royal outings.