Queen Elizabeth's now notorious grandnephew Arthur Chatto (@arnchatto, for those who want more) made quite the splash this summer, even acquiring the title of "the next Prince Harry." Once his Instagram became known to the masses, it was subsequently declared a necessary follow for anyone with dreams of one day joining the royal family. After all, it's not every day members of the royal family pose for their social media fans sans shirt (no, Prince Harry's scandalous Las Vegas photos don't count).
Since his rise to fame this summer, Chatto has continued posting semi risqué photos, much to the delight of his friends and followers. As such, he has made his mark as the royal family's resident thirst trapper. For those who don't follow fit models and former Bachelorette contestants on Instagram, the term can be somewhat difficult to define.
From the foremost source for these matters, Urban Dictionary, the top definition reads: "A sexy photograph or flirty message posted on social media for the intent of causing others to publicly profess their attraction. This is done not to actually respond or satisfy any of this attraction, but to feed the poster's ego or need for attention, at the expense of the time, reputation and sexual frustration of those who view the image or reply."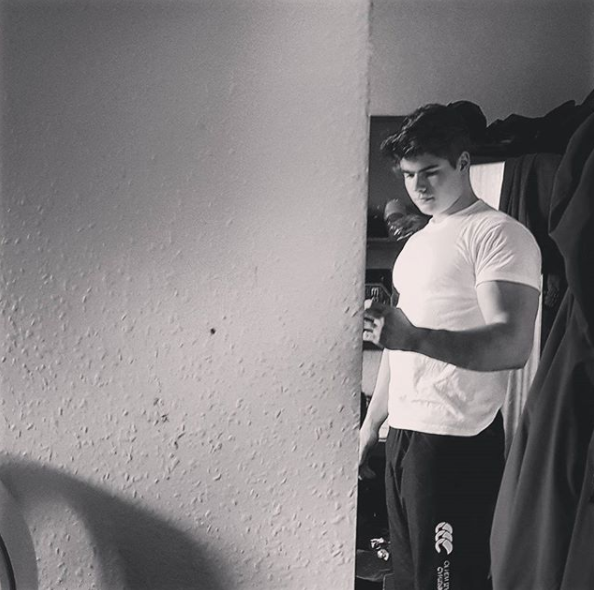 A second, more concise definition reads, "Any statement or picture used to intentionally create attention or 'thirst.'" Chatto is certainly leaning into the ego feeding, but he can be forgiven for that action, as he only recently turned 18.
If you're now considering taking your very own #thirsttrap photo to attract a certain prince, the rules are quite simple. The ideal thirst trap photo is seemingly casual, carefully unposed and has a carefree caption that doesn't betray the thought that went into taking the picture and choosing the hashtags (only if you're particularly #thirsty).
As a new generation of royals prepare for the throne, the regal behavior of the past seems gone for good. Prince Harry has been spotted macking on his lifestyle blogger girlfriend in the open air and Prince William was spotted dad dancing. The next step is obviously a stronger social media presence from the latest set of royals.
And who better to lead the charge of this new generation of royals than Chatto, a youth with a clear grasp on social media? Hopefully, Queen Elizabeth approves…or at least doesn't bother to ask about the definition of thirst trapping.