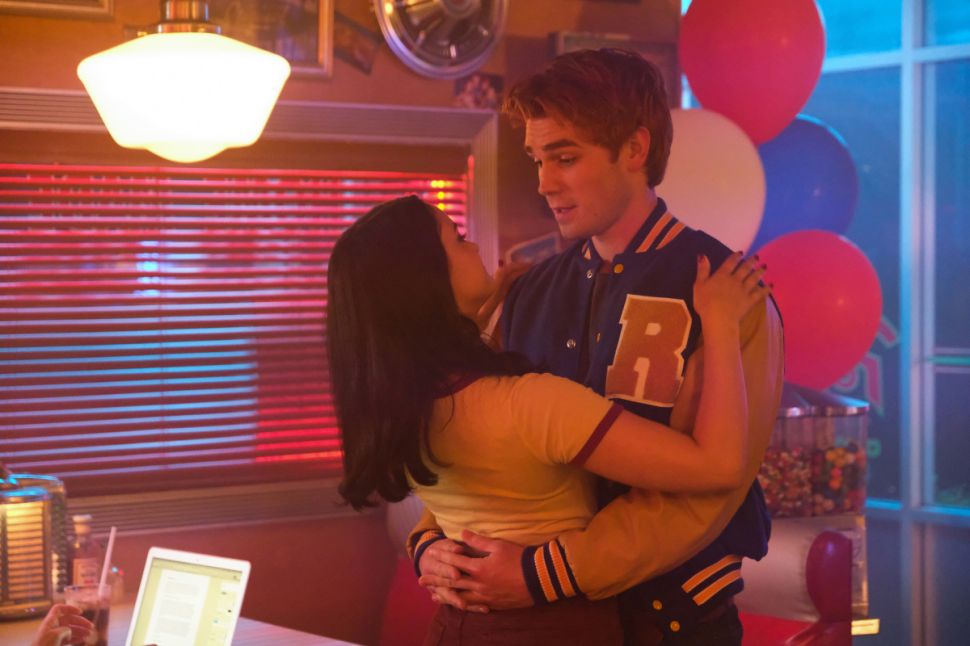 Who would have ever thought that a TV show based on the corny Archie comics would ever be so damn delightfully soap opera-ish? Not us, but such is the case with The CW's Riverdale. Season one was packed with over-the-top drama, mystery and intrigue and season two promises to take the series into even darker territory.
Season two will pick up directly after the shooting of Luke Perry's Fred Andrews and find KJ Apa's Archie going down the wrong path. It's a direction that will lead to even more suspense and hashtag worthy happenings, according to showrunner Roberto Aguirre-Sacasa.
When asked by TV Guide what he is most exciting for in season two, the showrunner responded:
"We're introducing a few new characters. I really am super excited for people to meet Mark Consuelos as Hiram Lodge and Charles Melton as Reggie. We've got a wonderful actress named Vanessa Morgan who is playing Toni Topaz, who is a student that goes to Southside High. Honestly, what excites me the most and what I love about my job more than anything is getting a chance to spend more time with these characters that I love and that I think people have really connected with and responded to. I think there's more suspense in this season. It's a little bit scarier. It's a little sexier."
Exactly how will it be sexier and scarier? Riverdale kicked off its inaugural season with murder mystery, after all. It seems like the bar is already set pretty high. But Aguirre-Sacasa is twisting some new elements into season two.
"I think there's definitely some fallout and we're playing out the ramifications of the Jason's murder. I don't think you ever want to launch something on fumes. We've got a big, big mystery which is who shot Fred Andrews and why? That kicks off the season. Unlike last season where it was a murder mystery and it was sort of like unraveling the past, the backstory and the relationships, this one is a little bit more muscular in that there is a danger all around the town — the sense that something horrible is going to happen as opposed to we're just investigating a murder that already happened. "
Riverdale proved to fit right in with The CW's soap-opear-for-teenagers style, averaging a healthy 1.04 million live plus same day viewers in its first season, per TV Series Finale. While that's not quite on par with the network's heavy hitters such as Supergirl (2.35 million) and The Flash (2.84 million), it's still goo enough to make the rookie drama one of The CW's top-rated offerings.
Season two of Riverdale will premiere on October 11.