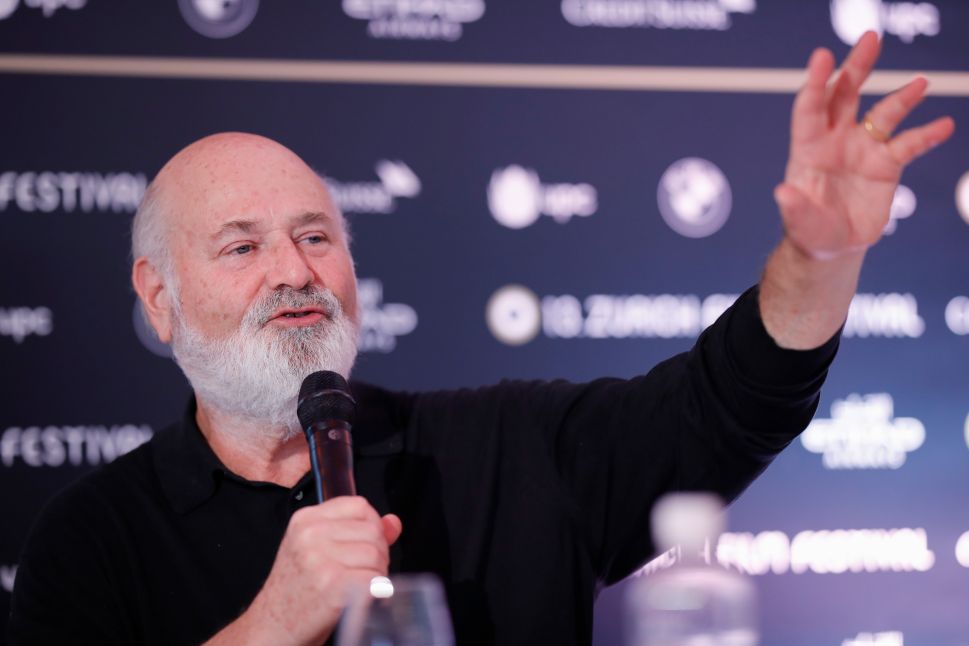 Though director Rob Reiner was present at the Hamptons International Film Festival to premiere his new film, LBJ, and praise Woody Harrelson's starring performance in the movie, the filmmaker also used his time to call out two well-known public figures. First, Reiner discussed Harvey Weinstein following the deluge of sexual harassment and assault claims that have come to light over the last week.
"Harvey Weinstein is bad. He did a really bad thing," Reiner said per the Daily News' Allen Salkin. "There's no defending that. It's horrible."
However, Reiner claimed that President Donald Trump is even worse than Weinstein. He argued during the interview that Trump is "also an abuser" and questioned why politicians have begun donating Weinstein's campaign donations to other organizations while keeping Trump's money.
"Yes, Harvey Weinstein's a bad guy," Reiner said, per the outlet, "but it's not equal to the President of the United States."
According to the original New York Times report, Weinstein has reached financial settlements with at least eight women who have accused him of sexual harassment or assault over the years. On Sunday, The Weinstein Company fired him from his position. Reiner's comments regarding the president likely come from the 2005 Access Hollywood audio file that surfaced during the 2016 election and featured Trump admitting to grabbing women by their genitals.
Reiner, who has long championed social and political causes, has been an outspoken critic of Trump for quite some time.
When asked about the Hollywood mogul's behavior on Saturday, Trump didn't seem all that shocked.
"I've known Harvey Weinstein for a long time," Trump told the media in North Carolina over the weekend. "I'm not at all surprised to see it."
The President was also asked how the claims against Weinstein are different from his own past remarks.
"That's locker room. That's locker room," Trump said.
Reiner is best known for his directorial hits such as This Is Spinal Tap, The Princess Bride and When Harry Met Sally in addition to his acting gigs over the years.