Rose Leslie grew up in a Scottish castle, and now it's on Airbnb—scroll through to see inside the historic property.
Gonzalo Marroquin/Patrick McMullan
There are a number of original details, like the fireplace.
Airbnb
It's located in Insch, Aberdeenshire.
Airbnb
There are a total of seven bedrooms.
Airbnb
The dining room seats 16.
Airbnb
Rose Leslie's parents have rented the home out before.
Airbnb
There are quite a few rave reviews of the Airbnb experience on the website.
Airbnb
Leslie's parents also offer the castle as a bed and breakfast.
Airbnb
The 15th century castle is Leslie's family's ancestral home.
Airbnb
It can accommodate a total of 14 guests.
Airbnb
One of the seven bathrooms.
Airbnb
They've held weddings there.
Airbnb
There's a large outdoor dining space, too.
Airbnb
A very brightly colored bathroom.
Airbnb
If you've ever wanted to live in a Scottish castle that happens to be the childhood home of a Game of Thrones actress, now's your chance. It turns out former GoT star Rose Leslie grew up in Lickleyhead Castle, and it's listed on Airbnb.
Leslie is currently living with her now-fiancé, Kit Harington, but she spent her childhood in the 15th century castle in the Scottish countryside.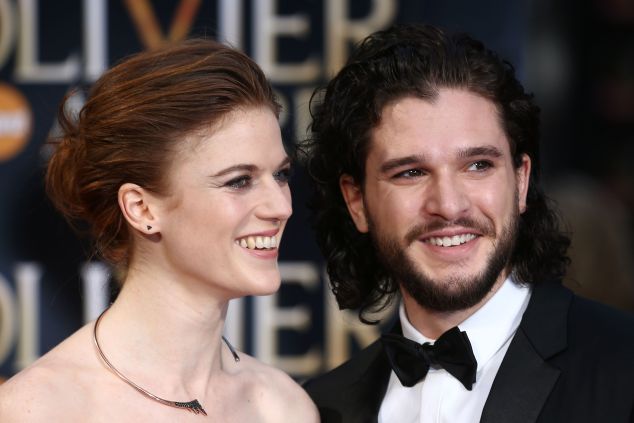 It's actually her family's ancestral home, and the actress' parents, Sebastian Arbuthnot-Leslie and Candida Mary Sibyl Leslie, often rent out the seven-bedroom, seven-bathroom home for weddings and events.
The 10-acre property is located in Insch, Aberdeenshire, and is currently renting for £600 a night.
The historic castle's great room still has the original medieval open fireplace, and there's a paneled sitting room with an additional open fire. The dining room can seat 16, and outside, there's a barbecue area with outdoor furniture.
It can accommodate up to 14 guests, if you choose to rent out the entire castle, but the Leslies have also offered it as a bed and breakfast, renting out single rooms to various guests.
And the Airbnb listing, written by Leslie's mother, also says that Lickleyhead Castle is ideal for family gatherings, reunions and birthday celebrations, and also that it has "hosted small weddings" in the past. Now that Leslie and Harington have officially announced their engagement, perhaps some planning is in order.