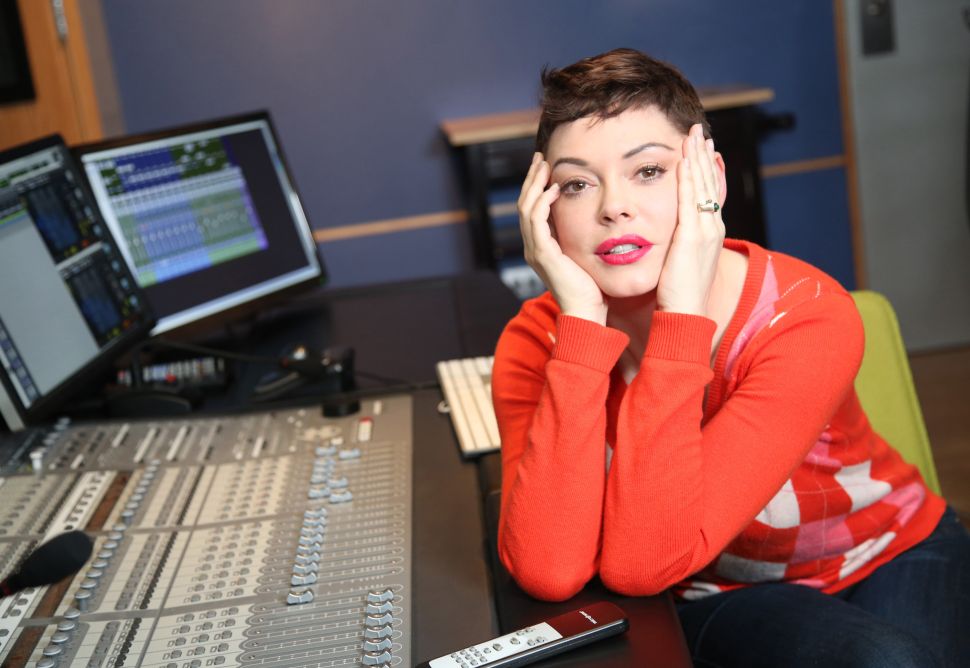 The Harvey Weinstein scandal continues to rock Hollywood, and now other stars are getting caught up in the controversy. Actress Rose McGowan, who settled a sexual harassment suit with Weinstein in 1997 for $100,000, accused Ben Affleck of lying this week when he claimed he had no knowledge of Weinstein's misdeeds.
While Affleck has not responded to McGowan's comments, in a sadly predictable twist McGowan was punished for speaking out. She announced on Instagram last night that she had been suspended from Twitter for 12 hours. She also asked her "Rose Army" to "be (her) voice" while she was barred from tweeting.
McGowan's account was "unlocked" this morning—Twitter said it was only suspended in the first place because one of her tweets included a private phone number.
"Twitter is proud to empower and support the voices on our platform, especially those that speak truth to power," the site said in a statement. "We stand with the brave women and men who use Twitter to share their stories, and will work hard every day to improve our processes to protect those voices."
But it was too late—the women of Twitter had already sprung into action and planned a protest which, though informal, could have an impact on the social network's bottom line.
Using the hashtag #WomenBoycottTwitter, female Twitter users (along with many male ones) announced that they would stay off the platform tomorrow in solidarity with McGowan.
Many people using the hashtag noted that President Donald Trump's volatile Twitter feed is still active, while an actress who spoke up for herself got booted with no warning.
Others reached out to female Twitter users with large followings, including Katy Perry, Lady Gaga, Rihanna, Taylor Swift and Ellen DeGeneres, asking them to join the movement. None have responded yet, however.
Heidi N. Moore, an editor and consultant who was among the first to adopt the boycott idea, told the Observer that it was meant to highlight the "appalling abuse" targeted at women on Twitter.
"As long as users are providing the content on social platforms, and these platforms benefit by selling that attention that these users generate, then it makes sense that the users should get a measure of respect," she said. "Abuse against women is a longstanding problem on social platforms, and it's not being addressed. It can be and it needs to be."
Indeed, Moore said that radio silence on Twitter could send a louder message than a large number of 140 character missives.
"Many women have learned it's dangerous or 'unbecoming' to speak their minds or flag abuse," she said. "If they just stay off the platform for a day, no words are really needed."