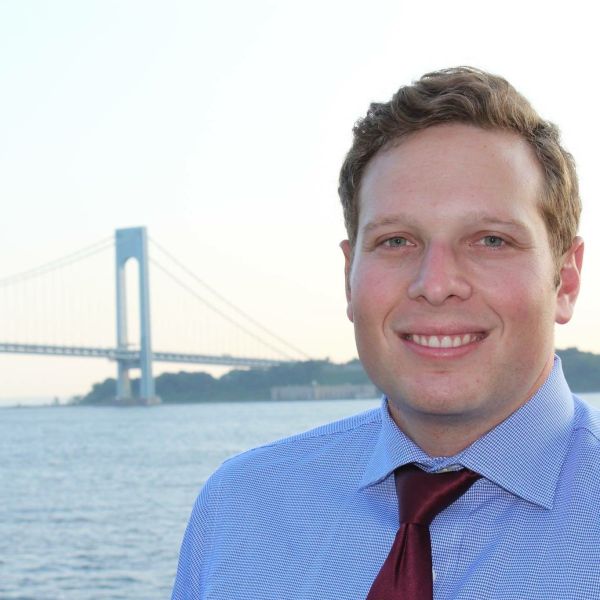 A veteran New York City political reporter, Ross Barkan, is shifting gears and mounting a Democratic bid against incumbent Brooklyn state Sen. Marty Golden, a Republican who has held the Bay Ridge seat since 2003.
Barkan, who currently covers New York City, state and national politics for the Village Voice, the Guardian and other publications, said that his columns are an indication of "what this campaign will be about." A former politics reporter at Observer, Barkan, 27, said he plans to continue writing as he campaigns.
He is known for writing searing articles criticizing the Senate Independent Democratic Conference, a group of breakaway Democrats caucusing with Senate Republicans that has come under fire for preventing Democrats, who have a majority in the Senate, from taking over the chamber, among other issues. He also said he would be campaigning for universal health care in New York State.
"I will stand up to anyone who tries to screw the people of New York City," he wrote in a Medium post announcing his campaign. "Unlike just about everyone else elected to office in this city and state, I don't peddle bullshit."
The district includes Bay Ridge, Bensonhurst, Marine Park, Gerritsen Beach and Dyker Heights, Manhattan Beach. Barkan said that he has lived in Bay Ridge "just about my entire life" and that his campaign won't be about him "reading my resume off a piece of paper."
Democrats outnumber Republicans in the district, but Golden has held the seat since he was first elected in 2002. He is the only Republican state senator from Brooklyn.
Barkan is not the first journalist to venture to the other side. In 1969, the late journalist and author Jimmy Breslin and journalist, novelist and activist Norman Mailer unsuccessfully ran for president of the City Council and mayor, respectively. And in 1997, now-NY1 political anchor Errol Louis ran for City Council.
"What I'm finding is, you can only try to hold the system accountable for so long from the outside," he wrote in his Medium post. "Sometimes, you have to break in and do it from the inside. I know how to hold power to account. I understand why politicians do what they do, and why they fail. I know why most of them are cowardly."
Barkan's platform covers a range of issues including a "predatory and inhumane" health care system, a "crumbling" subway system, "inadequate" buses, tenant protections being "repeatedly gutted," "terribly underfunded" public schools in Brooklyn and the opioid addiction crisis. He is a tough critic of the Senate Republicans, the IDC and Gov. Andrew Cuomo.
Other ideas on his platform include an end to the state government raking on the $5.4 billion in Medicaid costs the city "unfairly pays for," a dedicated revenue stream for the MTA through a permanent millionaires tax in the regions served by mass transit and money raised from closing the carried interest loophole, an A train line from Bay Ridge to Queens to the Bronx and a train line to Kings Plaza.
Barkan described Golden as a "Donald Trump-loving Republican" who has not been vigilant about MTA and subway issues in his district. A spokesman for Golden did not immediately respond to a request for comment.
Andrew Gounardes, who challenged Golden in 2012, has also indicated that he will announce his intention to run for the seat "in the coming weeks."
Doug Muzzio, a political science professor at Baruch College, told Observer that it's good for the system to have people willing to challenge incumbents and that what Barkan needs is money, organization and message. The message might be there, he said, but he needs the organization and money.
But he said that Barkan seemed capable of raising money and building an organization and that it pays to be anti-Trump in the city.
"Give me a smart guy with good ideas, youth, and Trump is your political opponent — you have to tie the incumbent around Trump as tightly as possible — he's got a shot," Muzzio continued.