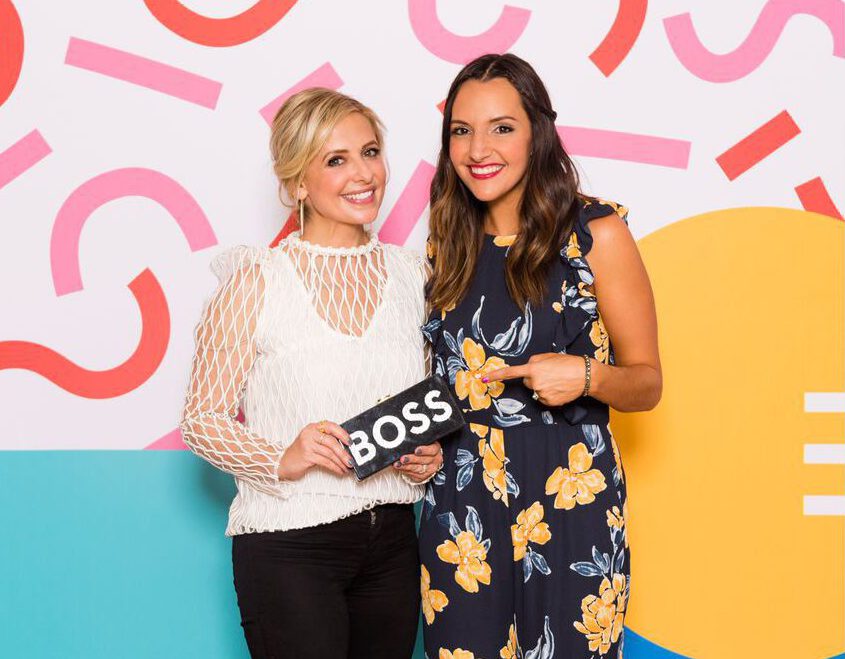 Buffy the Vampire Slayer—or to some, Sarah Michelle Gellar—has truly evolved since her early aughts stardom. The former child actress started as a soap opera star, played the iconic Buffy and married fellow teen idol Freddie Prinze Jr. Now, SMG has left acting behind and entered the world of entrepreneurship.
Gellar launched Foodstirs in 2014 with partner Galit Hadari Laibow, a Los Angeles publicist. Although no one would dare call her a mommy blogger, the idea for the business was inspired by her two children.
When she and Laibow were planning a play date, they realized the options for quick baking projects with their kids weren't ideal. They could opt for an expensive, organic mix, or one loaded with ingredients they'd never heard of. So, Foodstirs was born, offering inexpensive packages in a box, using healthy, GMO-free ingredients.
The Cruel Intentions star sat down with fellow female entrepreneur Brit Morin, founder of women's lifestyle site Brit + Co, to discuss founding her family friendly business. During the panel, she proved she's just as persuasive as Buffy. She shared an anecdote about convincing Target to sell multiple packages because, "No is just the first road to yes."
Before the panel began, the Observer sat down with Gellar to talk about founding a company, cooking with her kids and of course, Buffy the Vampire Slayer. 
Did you ever imagine you'd be the founder of a food company? 
I think we've watched an evolution where people that have a platform, whether they're an actor, activist or singer, can use their platform to do other things. I always knew I was capable of being more than a performer, but I never knew what that was. I knew there was more I wanted to do. It's been incredibly rewarding, and the nice thing is you still get to be creative. I'm just using different muscles.
Were you thinking about organic, healthy food before you had kids? 
Once you have kids and you're responsible for them, you take it to a whole different level. My kid showed this great interest in baking and I went to the store to get a scratch mix. I live in Los Angeles, the healthiest place, supposedly, on earth. I always say if the vowel to consonant ratio is off, there's a problem.
Baking is supposed to be just milk, flour—so I thought, why don't we go and source the best possible ingredients in the world and really lock up that supply chain and make it simple so that kids and families—and by the way, anyone—can have those memories?
And is it really easy enough for anyone?
We all live really busy lives, so it's those moments where you can unplug for a minute, have that experience and then go back to real life. Most of our things are two to three steps and take less than 25 minutes.
Do you think it's an issue is that people think of dessert as junk food? 
You should always indulge, you should always treat yourself, but when you do indulge you should indulge with the best. Treat yourself; don't indulge with junk.
What's it like to run your own company? 
We went to Peru this summer, not only to lock up the most fairly traded cocoa but to make sure the farmer's lives were good, to make sure that when you eat it, you're not just feeling good about what you're eating, but about how it got to you.
Since we're at an event devoted to female entrepreneurs, who are some that inspire you? 
I look up to anyone, to females, to men, to anyone that empowers other people. Any female that has paved the way, and also any man that's supported women. I think those men don't get enough recognition. I was talking to someone the other day and they were talking about how on their board they have women, but no female investors. We only have one female investors, the rest are male investors.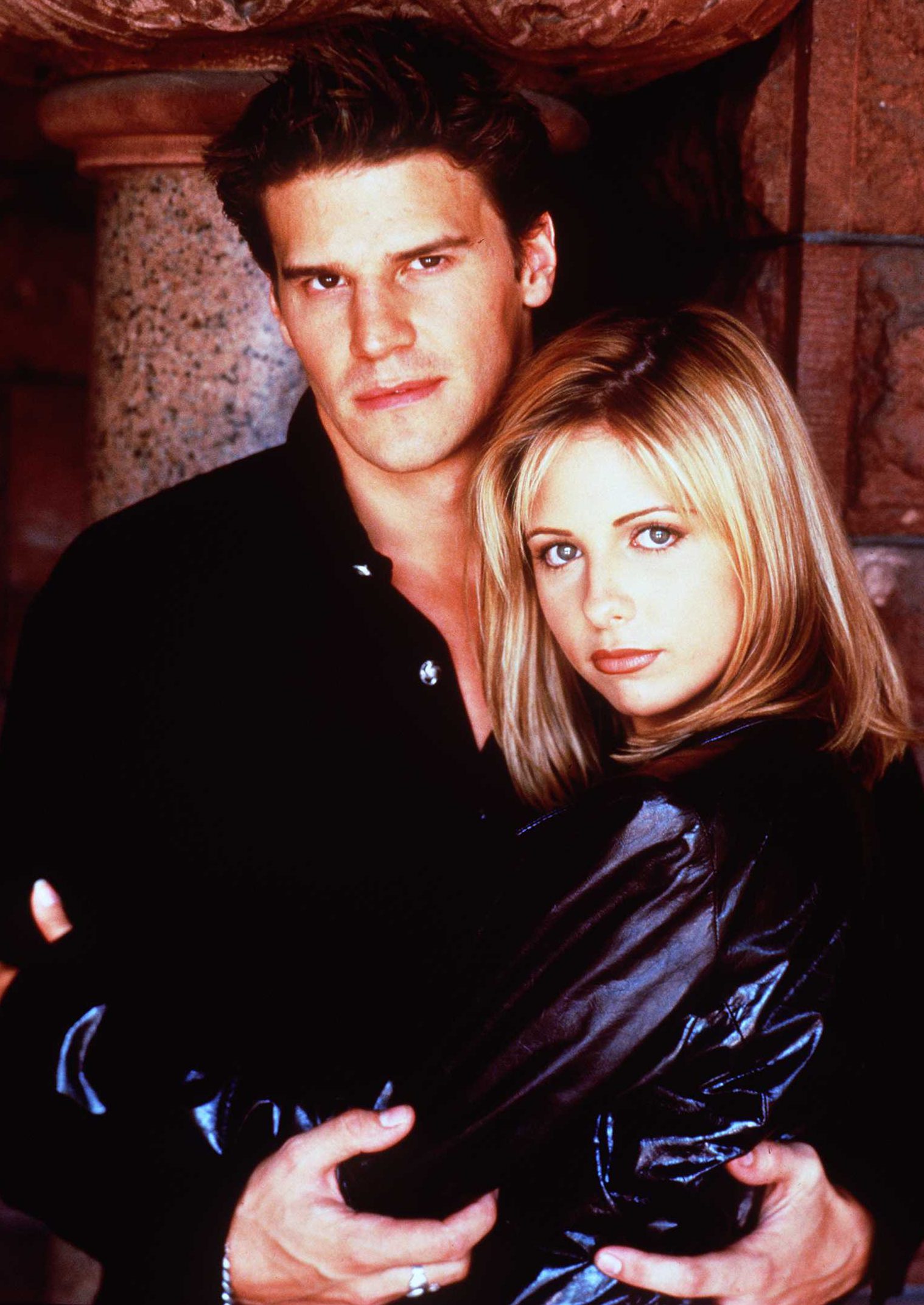 Who's the better baker, you or your husband? 
Baker—definitely me, chef—definitely him. That's easy. He would give you the same answer. If that was a question on The Newlywed Game we would win. Also, no one would have us on The Newlywed Game because we've been married for 100 years. We've been married 15 years, together 18. 
And I have to ask, on the topic of men…Spike or Angel? 
You know, I get in so much trouble for answering this question. I've gone on record, I think ultimately Angel, but there's a lot of good in Spike. The truth is, Buffy didn't need any man. I can't believe it's taken me this many years to come up with that answer!