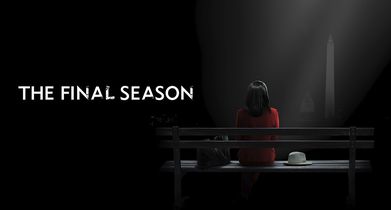 Shonda Rhimes has packed her bags for Netflix, and Scandal is entering its final season. The times sure are changing, aren't they?
Though Kerry Washington and company may be going off the air, we still have an entire season of flirty banter, shocking twists and devious plot machinations to devour. Let us savor every single second of it. So, are you ready for one last go around with Olivia Pope? Of course you are.
Here are all the ways you can live-stream tonight's Season 7 premiere of Scandal.
Scandal Season 7 Premiere Date, Episode and Time
Date: Thursday, October 5
Time: 9 p.m. EST
Episode Title: "Watch Me"
TV Channel: ABC
Hot to Live-Stream Scandal Season 7 Premiere Online
The easiest way you can tune into Scandal online is through ABC's website via their Watch Live feature. But you will need a log-in and password for a cable or satellite provider to watch anything. Bummer, we know.
Let's say you don't have access to cable or satellite log-in information, DirecTV has you covered. DirecTV Now offers a free seven-day trial where you can watch content for up to a week before a paid membership begins.
How to Live-Stream Scandal Season 7 Premiere on Mobile
Once again, ABC has you covered with their ABC App. It's available for free download on the App Store, Google Play store and Amazon Fire. But remember, you'll need cable log-in information or else it's going to be a no-go.
If that's the case, head back on over to DirecTV. The DirecTV Now app is on the App Store and Google Play store where you can watch Scandal for free if you sign up for the seven-day trial and cancel it before the trial period ends.
Happy viewing!
https://www.youtube.com/watch?v=tNYSf9mZwF0