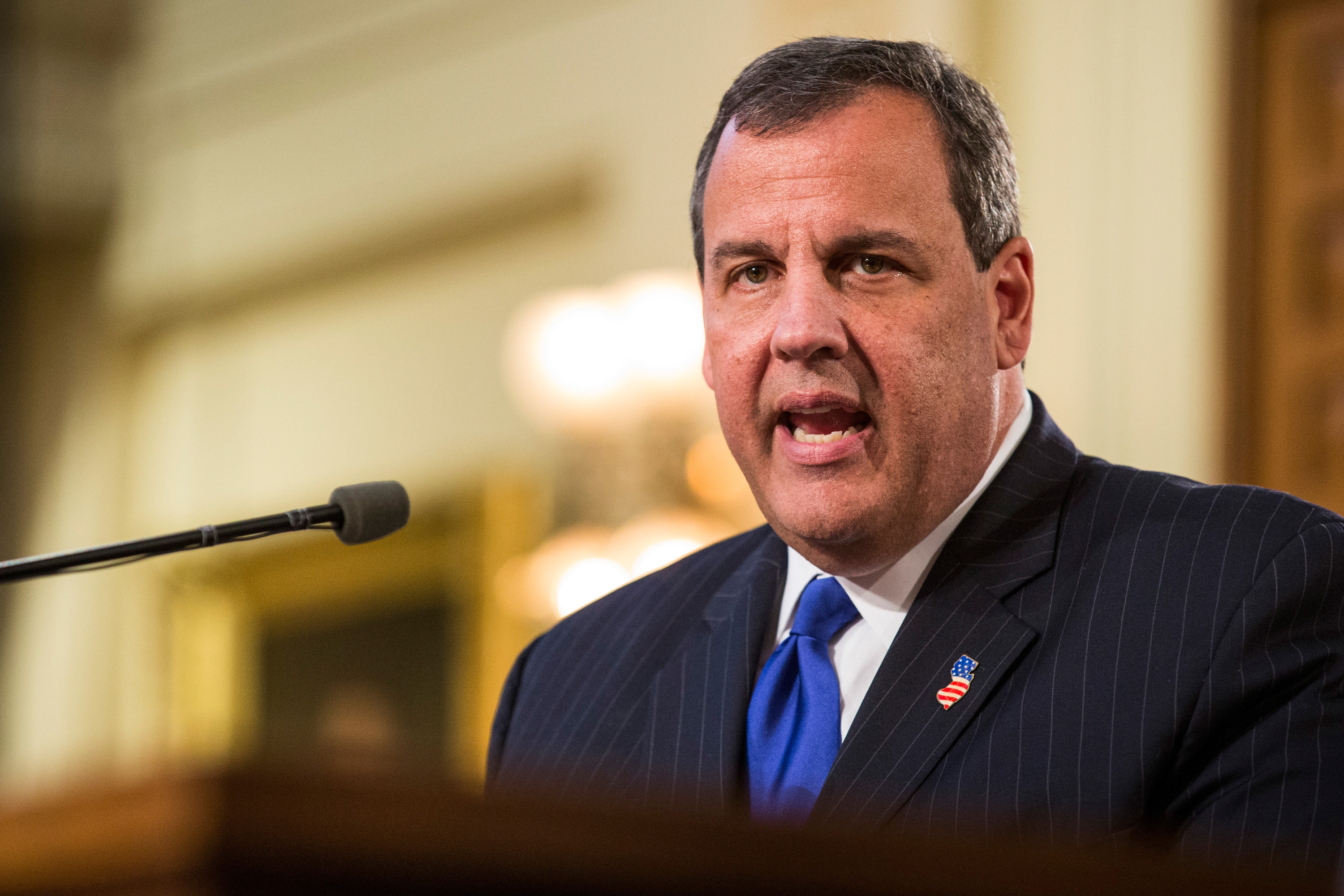 Gov. Chris Christie has been a punching bag for both parties in one of the most competitive legislative races in New Jersey this year, with Sen. Linda Greenstein (D-Middlesex) and Republican challenger Ileana Schirmer both kicking the governor out the door as he prepares to leave office with record-low approval ratings.
Senate races in the 14th legislative district have long been some of the closest in the state, and Republicans have been trying to knock out Greenstein for several cycles. This year, the Christie fatigue has brought a new twist to the GOP's efforts. Schirmer has been attacking Greenstein for voting "98 percent of the time" with Christie — and has been unsparing in her criticism of the Republican governor.
"To me, Chris Christie, as a Republican looking at him, I am embarrassed and disappointed to have a governor who has thrown New Jersey under the bus because he didn't get what he wanted, which is to be president," Schirmer said in an interview.
The district covers the Trenton suburbs and parts of Middlesex County, an area that houses public workers, corporate campuses and farmland.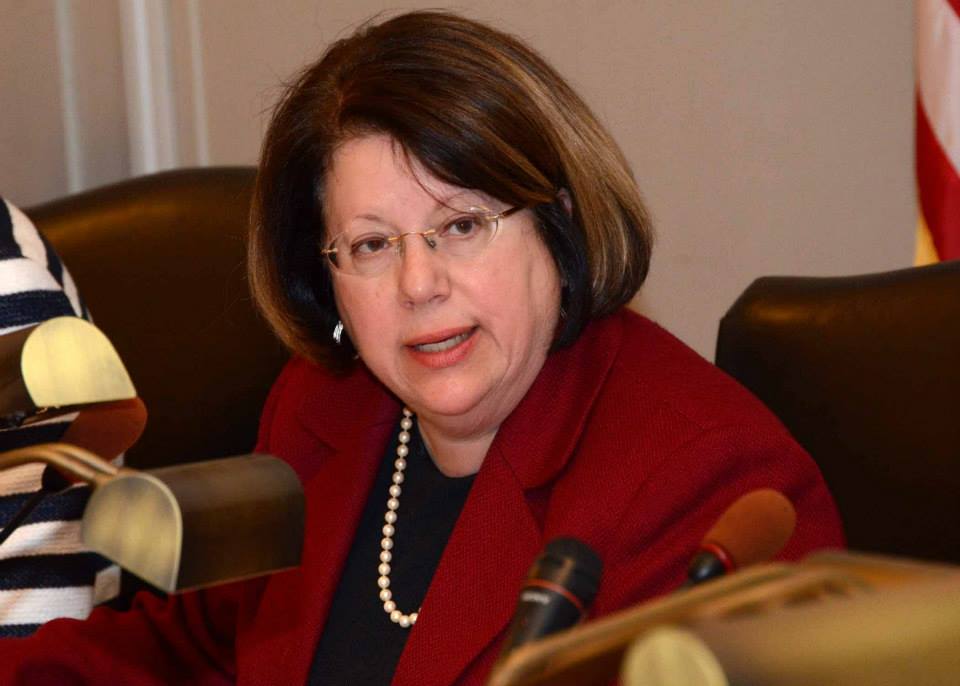 "She is blaming Christie for everything," Schirmer said of Greenstein. "I'm not saying Christie is not to blame, but when you are you there as a senator saying, 'I can't get anything done because of Christie' — she can't get anything done because she is just sitting back waiting for the years to go by. Her voting record is 98 percent agreeing with Christie."
Greenstein dismissed Schirmer's claims, arguing that she has bucked Christie on funding for women's health centers, gun control, raising the minimum wage, and Christie's $300 million state house renovation, a plan that he pushed through earlier this year despite criticism on both sides of the aisle.
"Ileana Schirmer is desperately trying to run away from the sad recent history of her own Republican Party and especially from Chris Christie," Greenstein said. "Schirmer, in fact, has been a strong supporter of Christie — actively working for his re-election during his campaigns. When he was popular, Schirmer was at his side. Now that he is the most unpopular governor in history, she rejects him."
It's probably not the way Christie envisioned leaving office. Once a rising Republican star being urged nationwide to run for president, Christie has fallen to historic lows in the polls after a series of credit-rating downgrades, Bridgegate, and his long absences from the state as he pursued the White House in 2015. He's also become a boogeyman in this year's gubernatorial race between Kim Guadagno and Phil Murphy. Pollsters say the biggest piece of baggage for Guadagno, Christie's lieutant governor, is her unpopular boss, and she has been distancing herself from his record all year. Murphy's campaign in many ways is a long-form repudiation of the Christie years.
Schirmer said Greenstein was a Christie enabler when it counted the most. She dubbed her "Gas Tax Greenstein" for her support of a Christie-backed gas tax increase of 23 cents per gallon, which was enacted last year with bipartisan support as a way to round up money for transportation projects. Christie touts the transportation funding plan as one of the high-water marks of his tenure.
Schirmer also noted that Greenstein abstained instead of voting no on Christie's controversial plan to raid the reserves of Horizon Blue Cross Blue Shield, New Jersey's largest health insurer, this summer. The Horizon debate caused a three-day shutdown of government in July because Christie and lawmakers tied those negotiations to the state budget. Later on, Greenstein was one of the co-sponsors of a bill that provided back pay for furloughed public workers who were forced to stay home during the shutdown.
"I am proud of my legislative record and proven work on behalf of the people of the 14th legislative district," Greenstein said. "Schirmer's attempt to run from her support of the governor is an act of desperation that the voters will undoubtedly see through."
Greenstein is a close ally of Senate President Steve Sweeney (D-Gloucester), an occasional Christie ally who has sent significant financial resources to her campaigns to fend off her challengers over the years. In a 2013 campaign commercial for Republican challenger Pete Inverso, Christie said, "Despite what Linda Greenstein says, she is a partisan politician who has opposed my efforts at every turn."
Greenstein said that Schirmer is attempting to capitalize on Christie's current unpopularity in the state. A September Quinnipiac University poll put Christie's popularity in New Jersey at 16 percent in the state, with 79 percent of respondents disapproving of his job performance.
Senate Minority Leader Tom Kean Jr. (R-Union) is in charge of the party's strategy for state Senate races. He has been trying for years to expand the GOP's hold in the chamber and target more districts. But Christie — who found success early on partnering with Sweeney on key initiatives — did not join the crusade. When Kean ran a well-funded challenger against Sweeney in 2013, Sweeney complained and Christie attempted to remove Kean from the Senate minority leader position. The caucus, however, voted to keep Kean.
According to reports filed with the state Election Law Enforcement Commission on Oct. 10, Schirmer has raised about $114,000 and spent about $55,000 on the race. Greenstein has raised about $198,000 and spent about $100,000, according to an Oct. 9 ELEC filing.
Schirmer, who has garnered support from U.S. Sen. Marco Rubio of Florida and from national GOP groups that back promising candidates, acknowledged that she previously supported Christie. But she said that support faded when the governor lost his focus on the state to seek national attention, something that she said contributed to a slew of state issues including credit-rating downgrades, a decaying transportation infrastructure and the state's underfunded pension system.
"I could care less what Christie's party is and what my party is," Schirmer said. "People need to get away from the Republican-Democrat thing because at the end of the day we are all investors in New Jersey. I look at is as an individual who needs to be held accountable."
Schirmer said she hasn't gotten negative feedback from other Republicans regarding the statements she has made about the governor during her Senate campaign. "No one has ever said to me, 'No you shouldn't be saying that,'" Schirmer said. "I think voters are tired of it."