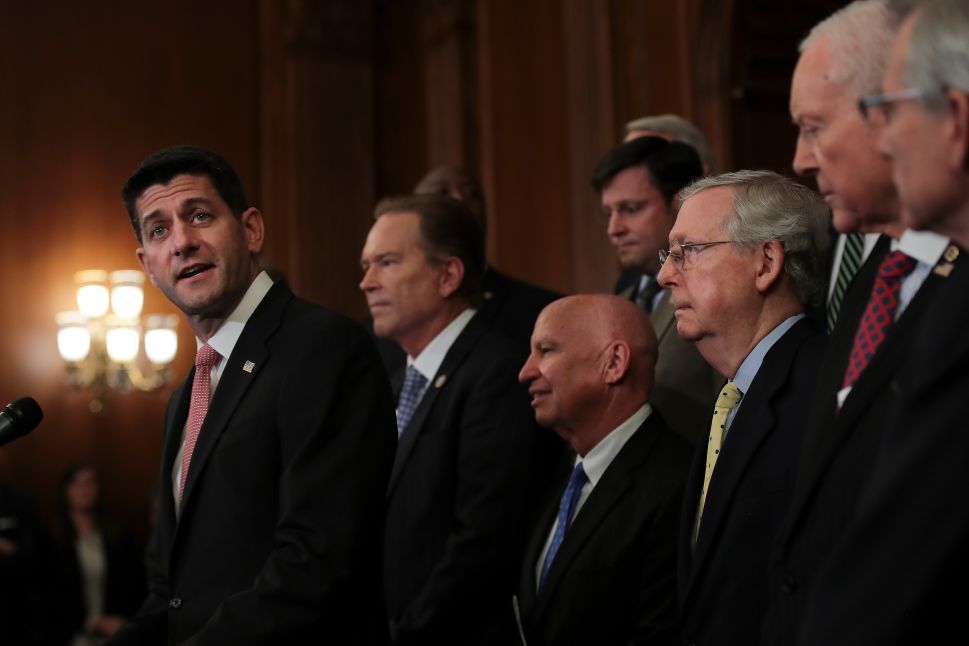 Republican leadership has unified to deliver the widest-sweeping tax reform plan since the Reagan years. On Thursday night, the Senate approved the Republican-backed 2018 budget, which will allow the GOP to use a procedural maneuver to pass tax legislation through the Senate with 50 or more votes, eliminating the need for support from Democratic senators. The budget blueprint is estimated to cut $1.5 trillion in tax revenue, adding to the deficit, while making up the difference through $473 billion in cuts from Medicare and $1 trillion from Medicaid over the next 10 years.
"Tonight, we completed the first step toward replacing our broken tax code… We have a once-in-a-lifetime opportunity to replace a failing tax code that holds Americans back with one that actually works for them," Senate Majority Leader Mitch McConnell said following the 51-49 vote.
Senator Rand Paul (R-KY) was the only Republican to vote against the budget resolution.
"We have a $20 trillion debt—it's about whether we're serious about tackling that debt," Mr. Paul said, saying leaders plan to "hide" additional funds in a special war fund to get around the spending caps.
Senate Budget Committee Chairman Mike Enzi said the 2018 budget spending levels and the $77 billion in additional funds for the overseas contingency operations (OCO) fund is in line with what President Donald Trump requested.
Following the vote, the president offered rare praise for McConnell, calling the budget "great news" over Twitter. Trump also wrote that Paul would "vote for Tax Cuts," a statement the senator confirmed Friday morning.
Although the Republican Party is fractured on a number of policy debates (most notably health care), all GOP Senate members are expected to cooperate in re-writing the tax code. Last weekend, Vice President Mike Pence appeared as keynote speaker at a Koch-affiliated gathering to urge Republicans to come together on the issue.
Though the 2018 budget further balloons U.S. debt, eroding the GOP's longstanding reputation as "the party of fiscal responsibility," it paves the way for the party's first marquee piece of legislation in almost a decade.