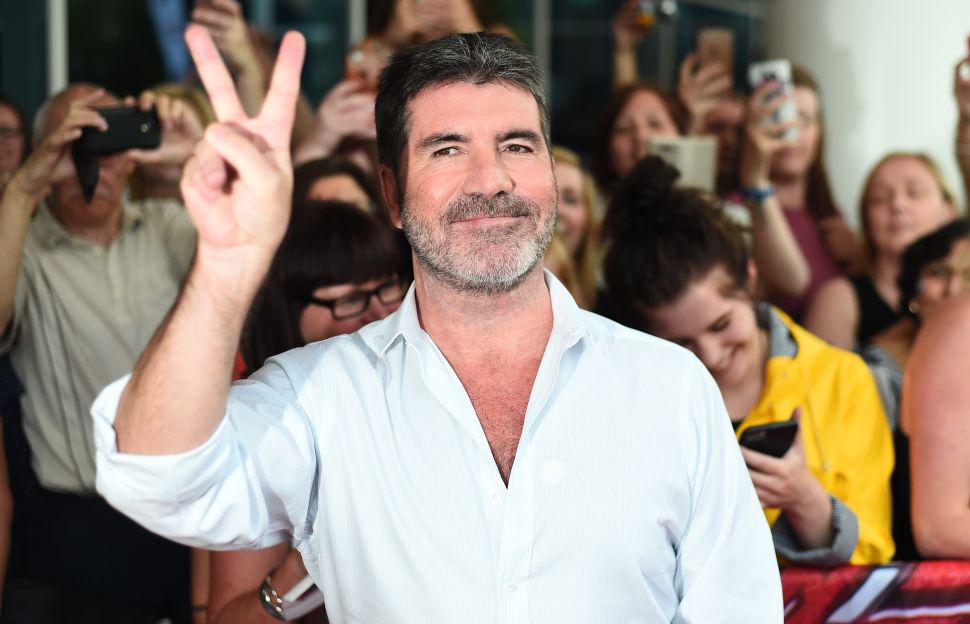 Simon Cowell was rushed to a hospital Friday morning after falling down the stairs in his London home. Cowell, 58, was seen being stretchered out of his house and loaded into an ambulance while wearing a neck brace between 7:30 a.m. and 8:00 a.m. local time.
"It's been a scary morning," one of the X Factor UK and America's Got Talent judge's representatives told The Sun. "It was very early and Simon was going down his stairs to get some hot milk because he couldn't sleep. He fainted and is thought to have fallen down the stairs."
They added: "An ambulance was called and he was stretchered out of the house in a neck brace surrounded by worried aides."
Cowell is reportedly in stable condition at the hospital. It is unknown if Cowell's girlfriend, Lauren Silverman, and son, Eric, were home at the time of his accident.
This isn't the first health scare Cowell has experienced this year. Earlier in summer, he was forced to miss X Factor's London auditions due to a mysterious illness. In June of last year, he missed his own charity ball due to the flu.
A source told the outlet that he is still undergoing tests but that his injuries do not appear to be serious.