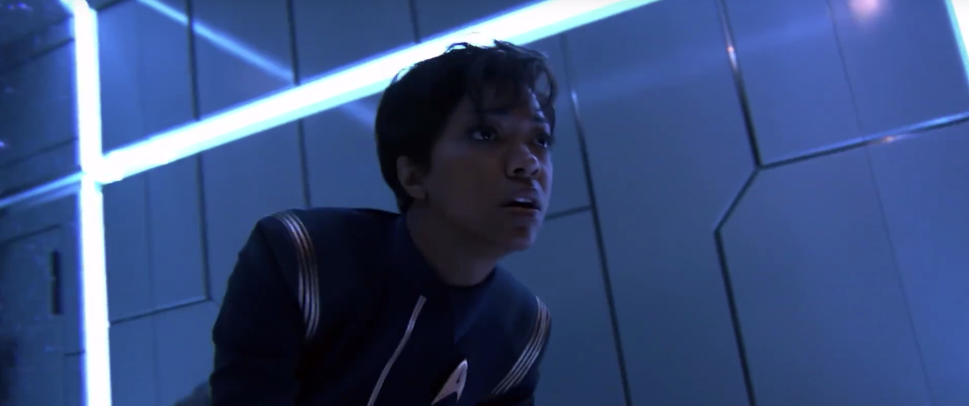 Star Trek: Discovery will continue to boldly go where other Star Trek shows have gone before: into a second season.
TheWrap reports that cbs All Access has ordered another go-around for Discovery, the first Star Trek TV series in more than a decade. It premiere on CBS last month before moving exclusively to the network's paid subscription streaming service where the first six episodes are available for viewing. The rookie season is divided into two chapters, "with the final installment in the nine-episode first chapter debuting Nov. 12, and the six-episode second chapter kicking off in January 2018," per the outlet.
Given the growth of CBS All Access courtesy of Star Trek: Discovery, the move is no surprise. The premiere prompted a record-number of single-day signups for the streaming platform. The series also helped All Access set a new record for most sign-ups in a single week and month. Unsurprisingly, people are interested in a beloved 50-year-old franchise that is still going strong.
"In just six episodes, 'Star Trek: Discovery' has driven subscriber growth, critical acclaim and huge global fan interest for the first premium version of this great franchise," CBS Interactive president and chief operating officer Marc DeBevoise told TheWrap. "This series has a remarkable creative team and cast who have demonstrated their ability to carry on the 'Star Trek' legacy. We are extremely proud of what they've accomplished and are thrilled to be bringing fans a second season of this tremendous series."
The show takes place roughly 10 years prior to the events of the original series and features a diverse cast that includes Sonequa Martin-Green, Doug Jones, Jason Isaacs, Anthony Rapp, Michelle Yeoh and Shazad Latif.