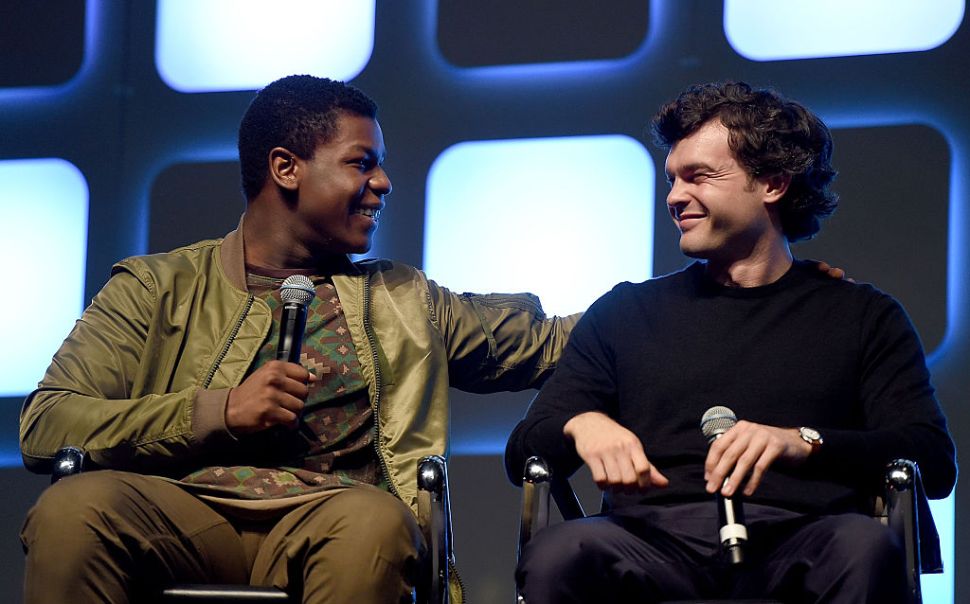 Anyone who took the time to peruse Twitter ever since Lucasfilm announced it was making a Han Solo origin film could have guessed what the title would be. It's not as if the film name leaked or anything, but there really only seemed to be one obvious answer to Star Wars fans. Turns out, we were right.
Ron Howard revealed the spinoff's title to be Solo: A Star Wars Story on Tuesday in a video posted to Twitter. Short, sweet and to the point.
As all us Jedi padawans know, Solo has not enjoyed a drama-free production. Lucasfilm president Kathleen Kennedy fired original directors Phil Lord and Chris Miller over the summer with just six weeks of shooting left to go. Word on the street was that Kennedy and scriptwriter Lawrence Kasdan didn't like the more comedic and improvisational direction they were taking the movie because god forbid we add some freshness to a 40-year-old character. Howard was then brought in to oversee extensive and expensive reshoots and close out production. The movie will still probably end up being a blast—Lucasfilm knows a thing or two about replacing creatives—but films fans should lament the missed opportunity.
Alden Ehrenreich will take over the role that made Harrison Ford famous (and vice versa). But he's not the only talented actor Disney (DIS) roped in for this origin story. Also starring are Donald Glover, Emilia Clarke, Thandie Newton, Woody Harrelson and Paul Bettany. Again, there's more than enough talent on hand to ensure that Solo is a damn good time, but a smuggling space comedy from Lord and Miller still would've been exciting and new in a galaxy far, far away.
Either way, it looks like fans are understandably excited.
Solo: A Star Wars Story will hit theaters on May 25, 2018.