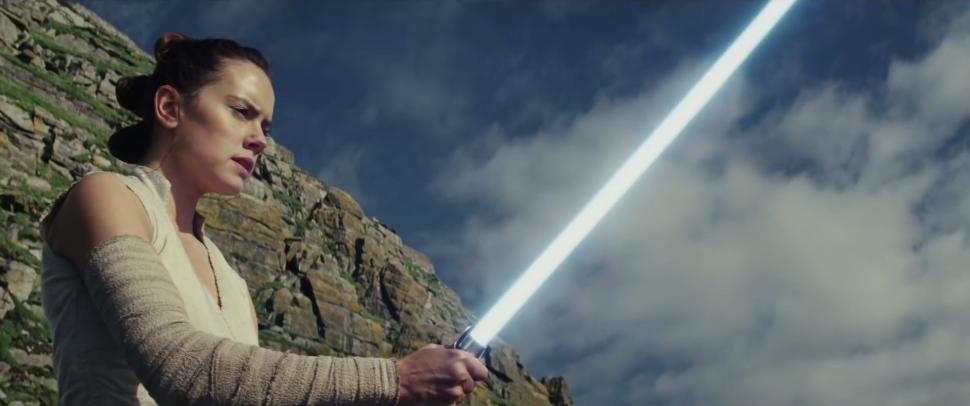 With all due respect to Beauty and the Beast ($1.2 billion), Wonder Woman ($821 million), Thor: Ragnarok and Justice League, Star Wars: The Last Jedi is going to be this year's box office king and it won't even be a competition. Star Wars is the biggest franchise on the planet (and in the quadrant) and The Last Jedi's marketing has been flawless thus far. In terms of domestic box office, it's going to have the gravitational force of a black hole.
But will it live up to the lofty heights of its predecessor, Star Wars: The Force Awakens? Will it break other box office records such as biggest opening weekend or highest-grossing all time? While we all know The Last Jedi is going to print money, specific estimates have yet to start making the rounds. Fortunately, Box Office Pro—which specializes in long range financial forecasts—have released its first figures estimates for The Last Jedi.
They project the movie to open domestically at $215 million, good for second-best all time behind only The Force Awakens ($247.9 million). They also project Rian Johnson's follow up to end its North American run with $742 million, behind The Force Awakens ($936 million) and Avatar ($760 million). But fear not, Jedi Padawans, because The Last Jedi doesn't need to outgross The Force Awakens to be considered a hit. We're still talking about a $1 billion-plus movie off a budget right around $250 million. That would give Lucasfilm three consecutive billion dollar movies since being bought by Disney. That's a win in anybody's book.
What's more, Lucasfilm likely didn't even expect The Last Jedi to reach the same outer rim of money that The Force Awakens did. J.J. Abrams' Star Wars entry was the first proper saga film since 2005 and the first sequel to the original trilogy in more than 30 years. The hype was massive enough to power Starkiller Base on its own, hence the $2 billion-plus total worldwide run. They don't need The Last Jedi to make more money, they just need it to be well-received and the box office will take care of itself. Given Johnson's talent behind the camera, we have little doubt that that will be the case.
But if we want to do a little guesstimating ourselves, let's assume Box Office Pro's numbers are accurate and that The Last Jedi's domestic/international splits are similar to The Force Awakens (45.3 percent/54.7 percent). Now we're talking about an overseas gross of over/under $890 million and a worldwide total of $1.63 billion. That would be good for fifth-biggest all time behind Avatar ($2.7 billion), Titanic ($2.1 billion), The Force Awakens ($2 billion) and Jurassic World ($1.67 billion). Something tells us that The Last Jedi is most definitely going to beat Jurassic World, so maybe these guesses are a tad on the low side. Let's call it $1.7 billion even for now.
One key factor in The Last Jedi's financial success is how it performs in China. Star Wars has never been as popular overseas as it is here in the good 'ol U.S. of A. The Force Awakens earned $124 million in China in 2015. This year, the country has seen its box office totals surge to put it back on pace to surpass America as the biggest box office territory in the world. If The Last Jedi can somehow top that figure, it will be in good shape.
Of course, Box Office Pro's estimates could be off given that the film won't open for eight more weeks, but their numbers do give us a reasonable baseline of expectations. If word of mouth suggest The Last Jedi is even better than The Force Awakens, we can add a few extra hundred million to our prediction.
Star Wars: The Last Jedi will open on December 15.