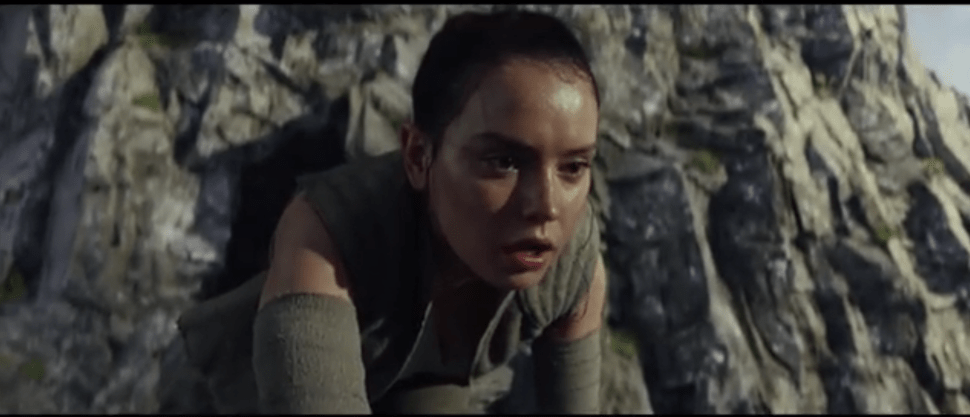 On a hot and cold scale ranging from Mustafar to Hoth, how excited are you for Star Wars: The Last Jedi? Personally, we're on the high end of the scale as it's our most anticipated movie of the fall/winter season. It's okay if you're not quite there, nobody's perfect.
Since Disney (DIS) purchased Lucasfilm in 2012, there has been quite a bit of behind the scenes shuffling. Writers and directors have departed projects over creative differences and extensive reshoots have been ordered for certain films. But writer/director Rian Johnson has made it all the way through The Last Jedi with not so much as a hiccup of controversy. It's been smooth sailing on the highly anticipated sequel, which perhaps shouldn't be a huge surprise as Johnson is one hell of a filmmaker.
Fans are hoping this new entry in the saga will help fill in some of the blanks from The Force Awakens' biggest mysteries such as Rey's parentage and just what in the hell caused Kylo Ren to break bad. But the biggest draw of all is the official return of Mark Hamill as Luke Skywalker, who received nary a word of dialogue in The Force Awakens. This time around, he'll be a central character as he trains Rey in the ways of the Force. But what exactly did he mean in the movie's first teaser when he said "It's time for the Jedi to end?"
While we may not know everything, this new trailer does give a bit more insight into The Last Jedi's plot.
Despite all of the drama, Lucasfilm is 2-for-2 under Disney with The Force Awakens ($2 billion) and Rogue One ($1 billion) both crushing at the box office and being embraced by most fans and critics. Will The Last Jedi continue the streak? We have high hopes as the film may take a darker approach.
Star Wars: The Last Jedi will arrive in theaters on December 15.