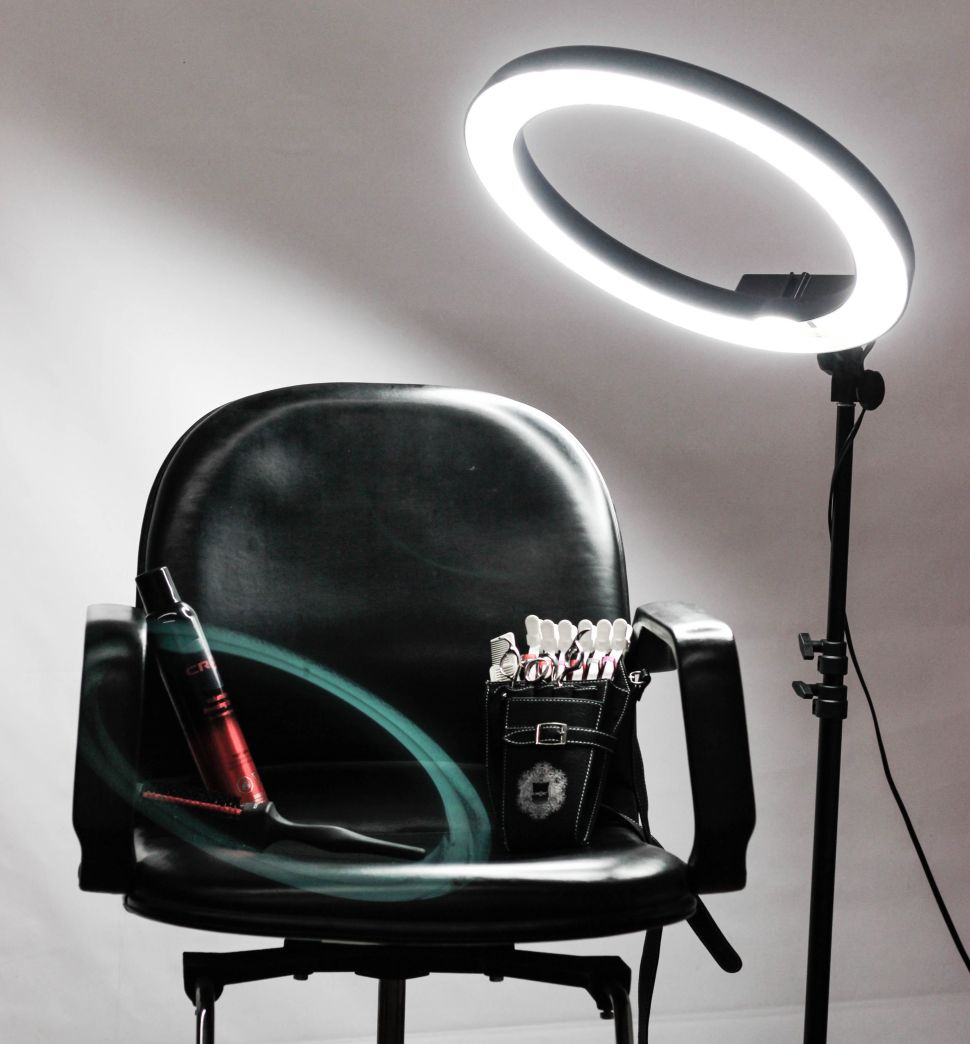 My partner Brian Cantor and I launched Paul Labrecque Salon and Spa three decades ago, when we were in our twenties. As two recent naive Manhattan residents fresh from London, we were living with a lot of passion and without much caution, if any. From the beginning of our partnership, I visualized and provided a unique flair for what was to become our company and brand while my future husband displayed his keen, business-savvy skills.
Brian knew we needed to make money quickly. Both of us knew about hair and hair products very well, as I had recently completed my educational training at renowned Jingles International Hair Academy in the UK. When we moved to Manhattan, Brian decided he would visit different salons around town to find out if they might be interested in selling some belts one of his friends had imported from Israel. He thought they might like to add a little variety to their retail options aside from just selling hairspray and shampoos, typical things one would expect to find at a salon. This was also a cover for his big research project. Based on his experiences observing and interacting with professionals and clientele at the different salons, he could immediately identify what could work for us creatively and translate into cash. As the two of us continued to grow as a team, Brian recognized which neighborhoods would best suit my style and personality.
As he was walking around town hustling the belts, he found the perfect place for us on Columbus Avenue. In the 1980s, this part of the Upper West Side was reinventing itself into a retailer's paradise. Back then, pioneers like Robert Marc Eyewear and Charivari were part of the trendy mix. We knew we would fit in well.
Brian's best piece of advice for any entrepreneur is to know what your brand is, who you are, what you stand for and want to do. Once those points of differentiation have been identified and settled, you can then determine where you want to set up. Take time to identify and visit a specific neighborhood or city that will support your brand and actually help your business grow through consumer interest, actual clientele, sales, special employee skill needs, and so on.
For example, if you are creating a blow-dry bar, launching in a business-focused neighborhood where women can step out for 30 minutes at lunch may be a great place to start. You would assume you're going to see immediate interest as soon as you open. But for our luxury salon and spa, we wanted to be more of a destination place where clients take more time to relax and take care of themselves. So a residential neighborhood with lots of residents who can afford to do this made more sense. The first location choice for your business is extremely important.
Of course, real estate isn't always easy and that's why our biggest piece of advice is to think outside of the box and be creative when it comes to setting up your perfect work area. Everyone knows space in Manhattan is a luxury. We are lucky in our line of business, since we don't have to stick to traditional concepts. If you have a following or the confidence that people will find you where you settle, the possibilities are endless and there will be many opportunities for space that could turn into quite a value in the long run! Once your budget and the size of the space you'll need to work in is identified, find a great realtor and fabulous designer so you'll be ready to really start creating your vision.
Initially, Brian thought the space for our first salon was way too small. I had spent an hour on the street looking into its window when a young man on a bike came up to me and asked if I wanted to go inside and check it out. It was at that moment I found our realtor.
I brought Brian back and he was slowly able to understand my vision of the 200-square-foot space. Its vaulted ceilings, changing room, bathroom, shampoo room, space for three chairs, window and ladder that lead to an office loft were all perfect. We then secured a loan of $50,000 and Brian created a solid plan. We were officially in business.
We quickly grew from three employees to 30, moving next into a bigger space on the Upper West Side at the Reebok Sports Club. At this time we also opened a spa, becoming Paul Labrecque Salon and Spa. We knew we wanted to work with a selection of handpicked premium retail partners such as Biologique Recherche. Anytime you decide to expand, keep in mind you must have an audience or clientele. For instance, we benefited from our new location because we attracted all of the gym members.
You'll likely be hiring to compensate for expansion, and we cannot stress enough how much thought should go into making the right hiring decisions. It's your job to provide an environment that is attractive and entices people to want to work with you. Promote what you have to offer as much as possible. Keep in mind there will be folks open to reduced payment for professional studies or partnership. Companies as possible retail partners do sometimes offer complimentary trials and sampling, rebates or reduced pricing based on timing or exclusivity. Try to visit applicable trade shows or conferences if you're still learning and make contacts there.
Early on I taught Brian that you have to not only physically demonstrate how products work but you also have to know why they work and why using them makes a difference. All of this mixed with a lovely and inviting visual display will entice customers. Brian and I are big on education and training. We only hire people who want to learn, talk and truly know a lot about the services we offer, products we use and how to make the entire experience the best it can be. We have a class every Monday night for our team. Brian and I also chose a lot of our product and retail partners based on the education they in turn provide to theirs.
We opened our big beautiful Upper East Side location on 65th Street around September 11, 2001. With the turmoil of the time, all of the excitement we felt vanished we were worried we made a huge mistake. Be prepared to run your business lean at first and know there will be times you have to sacrifice, give more and make less money. But if you love what you do, give that love back to your clients and partners, ultimately you will be okay, as we were—our next location is set to open at the Royal Poinciana Plaza in Palm Beach this fall and we owe this success to many others. Most importantly, never ever forget the wonderful people who helped you get started.
Paul Labrecque founded his salon and spa 1988 with a simple passion for beauty and fashion. What started as a two seat boutique salon on the Upper West Side has grown to three highly successful full service salons and spas in Manhattan, one location in downtown Philadelphia, an award-winning line of hair care products, a thriving retail and e-commerce business and a highly regarded education center for young stylists in training.
More from Paul Labrecque:
Fall's Biggest Hair Color Trends
A Celebrity Stylist's Best Tips to Stop Hair Loss—for Both Men and Women