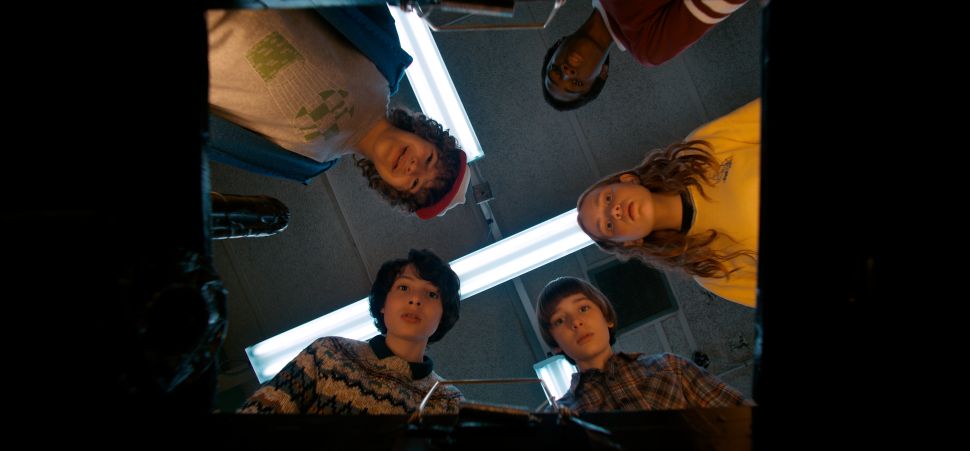 Netflix's Stranger Things is back for a second season and it's apparently still pretty, prettttty good. That's great news for fans who love the series and even better news for Netflix as it raises its prices. That mountain of debt isn't going to pay off itself!
So as we head into the show's sophomore run, here's everything you need to know about where season one left off and what's to come moving forward.
Season 1
Stranger Things' rookie run concluded with the Demegorgon being vanquished by Eleven (Millie Bobby Brown), who seemingly died along with it. However, during the finale's epilogue, we see Sheriff Hopper (David Harbour) leaving some Eggo waffles in the woods, implying that Eleven is still out there somewhere. Thank the Upside Down Lord. Without Eleven, what would we go as for Halloween?
Elsewhere, Will Byers (Noah Schnapp) AKA season one's catalyst, is back at home with his family in our dimension, but all is most certainly not right in his world. He's vomiting up slugs and having flashes of the Upside Down, which can't be good.
Nancy (Natalia Dyer) ends up with popular bully turned genuine good guy Steve (Joe Keery), though audiences most certainly haven't forgotten the sparks that flew between her and Will's older brother Jonathan (Charlie Heaton). Honestly, both are good guys, so it's hard to pick a side in the great #TeamSteve vs. #TeamJonathan debate of the 2010s. Showrunners Matt and Ross Duffer see Stranger Things running for four to five seasons, so don't count out this love triangle just yet. Speaking of love, Mike (Finn Wolfhard) planted a kiss on Eleven before her disappearance. But will he get the chance to take her on their first date?
Season 2
The second season takes place nearly a year after the events of season one. Will keeps experiencing flashes of the Upside Down and visions of a massive shadow monster, presumably the Big Bad of season two. It's got a very H.P Lovecraft look to it, though we haven't gotten a really clear glance just yet. All you really need to know right now is that the boys have picked out another Dungeons & Dragons-inspired name for it: the Thessalhydra. It's worth noting that the Thessalhydra in D&D is known to lay its larvae within its pray. Does that explain Will's gross slugs?
Meanwhile, the showrunners have promised that Barb will get her due in season two, though that may be more of a distraction. We get it, Barb was unjustly dispatched with, but she was a minor character on the periphery. How does she warrant her own subplot a season later?
Sheriff Hopper will be helping with the cover up of all the spooky happenings as our heroes have been sworn to secrecy by the government. He's trying to help the town recover, but is still involved in some shady goings on. He and Joyce (Winona Ryder) won't be getting together anytime soon either as season two will find her dating former classmate Bob (Sean Astin).
Season two will also introduce Dr. Owens (Paul Reiser), an employee of the Department of Energy aiding the coverup, Murray Bauman (Brett Gelman), a journalist conspiracy theorists with starry eyes, Max (Sadie Sink), a tomboy who links up with our main characters, and her older step-brother Billy (Dacre Montgomery).
Here are the episode titles for all nine of season two's chapters:
Madmax
The Boy Who Came Back To Life
The Pumpkin Patch
The Palace
The Storm
The Pollywog
The Secret Cabin
The Brain
The Lost Brother
Happy viewing, folks!