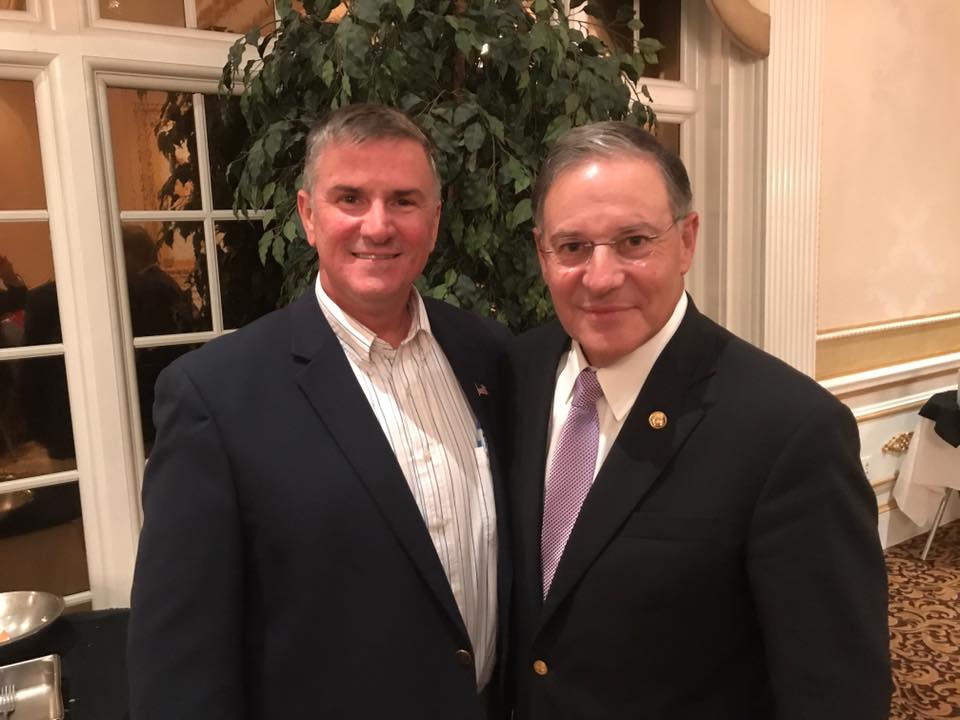 Fran Grenier, the Republican candidate challenging Senate President Steve Sweeney (D-Gloucester), trails by 6 points and has been closing the gap over the last month, according to an internal poll taken by Republicans.
Sweeney had 42 percent support to Grenier's 36 percent in the poll, which was commissioned by Senate Republican Majority, the state GOP's campaign arm for legislative races. The poll showed 22 percent of voters remained undecided with less than a month to go before the Nov. 7 election.
The race for the state Senate seat in South Jersey's 3rd district is on track to become the most expensive legislative contest in state history, according to a report released Tuesday by the Election Law Enforcement Commission.
Sweeney has represented the district since 2002 and a year ago was not expected to face a serious challenge. But the state's largest teachers union, the New Jersey Education Association, typically one of the major backers for Democrats, has endorsed Grenier this year and is spending heavily to defeat Sweeney, whom they describe as a phony Democrat in their attack ads.
The poll was conducted in two parts, first from Sept. 19 to 20, and then from Oct. 9 to 11. According to the responses, the race for the Senate seat is tightening quickly. Sweeney had an 18-point lead in the first survey in September, 48 percent to 30 percent, but that was down to a 6-point lead in the second survey last week, 42 percent to 36 percent.
"With three weeks until the general election, the four-term senator could be in trouble if Grenier maintains his momentum and swings undecided voters," according to the pollsters. "Look for this race to come down to the wire. We may soon be referring to Sweeney as the 'former Senate president' in a few weeks."
The poll was conducted by Cygnal, which is based in Alabama and Washington, D.C. The firm describes itself as "a research and communication firm serving center-right committees, organizations, and consultants." It correctly forecast that former Alabama chief justice Roy Moore would win the GOP primary for an open U.S. Senate seat this year, defeating President Trump's favored candidate, Luther Strange.
Sweeney is a household name in the 3rd district, with 95 percent name recognition, the poll found. Trump won the South Jersey district last year against Hillary Clinton, and according to the survey, independent voters are breaking for Grenier, 38 percent to 36 percent, with 26 percent still undecided.
Campaign finance regulators predict that the race for Sweeney's seat could end up costing $20 million once all spending from candidate committees and independent groups is tallied. That would be more than double the previous record from 2003 for a legislative race.
A representative for Sweeney's campaign did not respond immediately to a request for comment. At a news conference earlier this month, asked how his polls were looking, Sweeney said, "They're fine."
Cygnal polled 402 general election voters with a margin of error of plus or minus 4.87 percent.