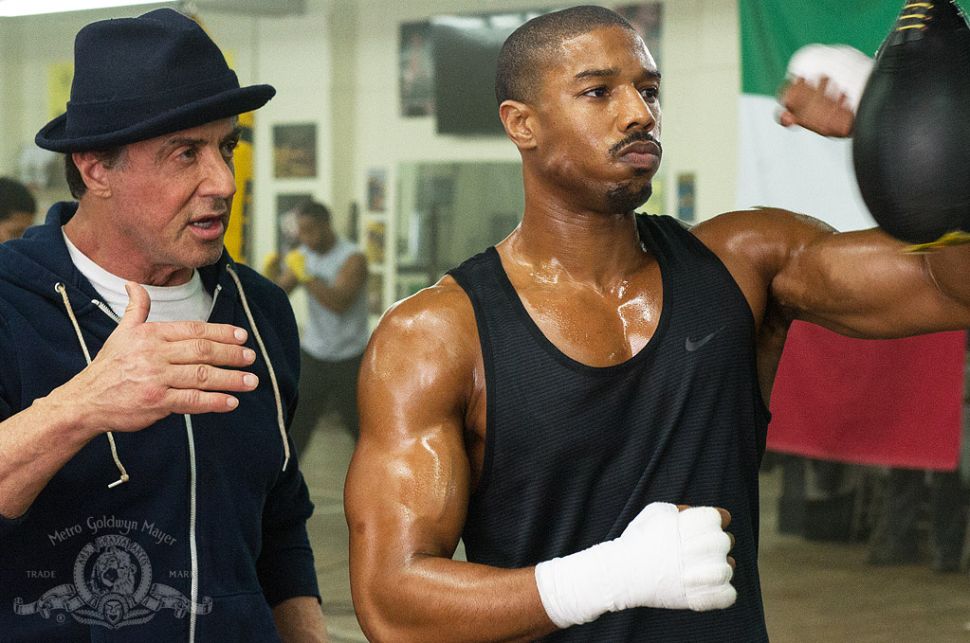 Creed laid the groundwork for how studios can resurrect old franchises in fresh ways while attracting new audiences and pleasing prior generations. The 2015 boxing drama is filled with heart and humor, action and diversity and is just a damn entertaining movie. It also earned Warner Bros./MGM $173.5 million worldwide off a $35 million budget, per Box Office Mojo. It did all this by introducing Michael B. Jordan's new character with his own set of personal obstacles to overcome while modernizing the classic underdog story.
That's what makes Monday's news that Sylvester Stallone will be directing/producing Creed 2 so interesting. It's unfortunate that Ryan Coogler, one of the best up-and-coming directors in the game, won't return to helm the sequel. But we can't say we're disappointed that we'll instead get Black Panther and Wrong Answer. And Stallone is a solid choice that gives Creed 2 a high-floor after directing four of the Rocky movies. But the move doesn't come without some concerns.
https://www.instagram.com/p/BaDFp75jjfL/
Creed effectively paid homage to the original franchise and effortlessly included Rocky Balboa into its story (with Stallone giving one of his best performances in recent memory), but it largely stood out as its own story. It did not play strictly to original Rocky fans as a "relive the glory days" affair. Given Stallone's Expendables series—which is built entirely on that premise—and his love for the Rocky series, it's fair to wonder if that's what we'll get in Creed 2.
The Rocky series is one of the rare long-running franchises that has picked up new fans in every decade since its 1976 launch. As such, there are obviously more Rocky fans than there are Creed fans. It's not like Stallone is going to step into the ring himself in Creed 2, but we could see a scenario where the movie turns into a bit of a greatest hits tour. Though Creed certainly hooked initial fans in with its connection to Rocky, it also broke out as a mid-budget hit on its own merits. There's a reason we're sitting here talking about a sequel for it as opposed to Miles Tellers' Bleed for This or Jake Gyllenhaal's Southpaw.
People like a splash of old in their cups of new these days, not just outright ripoffs and remakes. Yes, Rogue One was a Star Wars movie, but it featured stories and characters that the originals only touched upon. It ended up breaking out to huge box office numbers and a generally warm embrace from fans and critics. Conversely, other "re-spinoff-quels" like Alien: Covenant and The Mummy landed as much-maligned duds. We don't need a nostalgia-drenched chapter with Adonis facing off against Ivan Drago's kid, as has been rumored. Keep giving us original stories with subtle touches of the past and we're good.
Stallone is a smart guy who has been around this game for a long time. There's no reason to believe he's intending to make an hour and a half homage to Rocky's heyday. But we can't say we're not at least a little concerned.