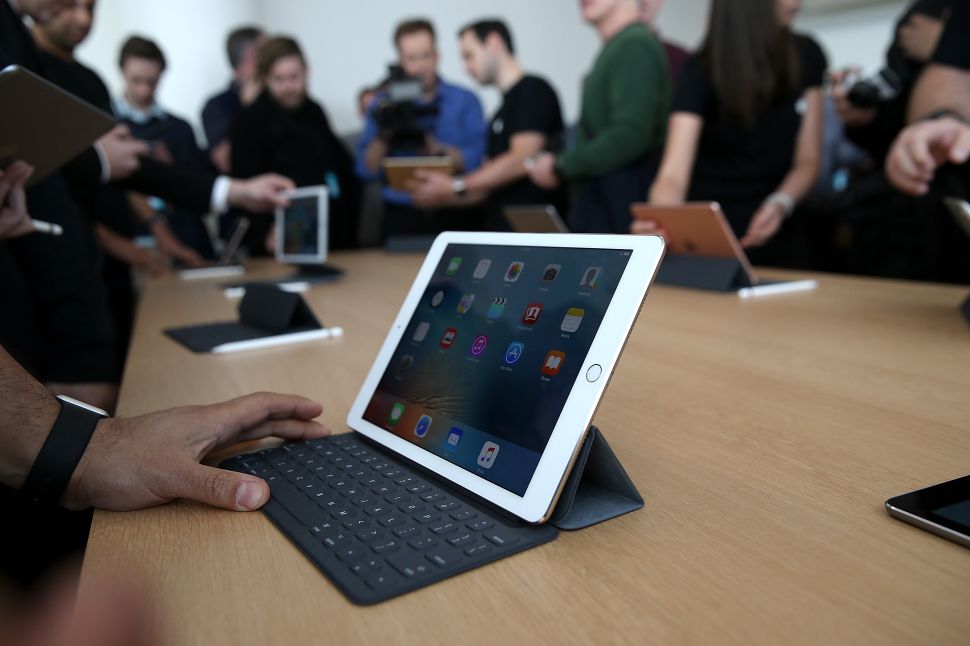 I have a few nits to pick with Apple's newest laptops. They're pretty, and plenty powerful, but they're pricey and they don't always play nicely with third-party software and services.
Before all the MacBook lovers out there rise to its defense, though, here's the thing: I'm not talking about MacBooks.
Apple's newest laptops were created with the recent release of iOS 11, which utterly transforms recent-model iPads from "tweener" devices—occupying the space between iPhones and Macs—into powerful, capable substitutes for a personal computer.
The closest parallel is probably Microsoft's Surface line—the big difference being that, with iOS 11, the iPad works a lot better as a computer than the Surface works as a tablet.
Central to the iPad's transformation is iOS 11's new Files app, which replaces the iCloud Drive feature in the previous version of the operating system.
Essentially, Apple has finally acknowledged that the folders-and-files metaphor long used on personal computers is necessary for the iPad too, if it's to be used as a laptop substitute. The Files app makes it easier to organize and find things on the iPad (and, if you also have a Mac, makes it much smoother to go back and forth between the two).
Moreover, unlike the iCloud Drive app, Files allows you to work directly with third-party cloud providers, not just Apple. Among the services supported are Google Drive, Microsoft's OneDrive, Amazon Drive and Dropbox.
There are a few caveats. One is that you need to have the appropriate third-party cloud app installed on the iPad, even if you're using Files to manage the documents stored on those services.
Another is that I've found Files sometimes balky, particularly when trying to interact with Google Drive documents. I'm never surprised when services from rival companies don't work well together, but I also assume those kinks get worked out over time—and when Files is working right, being able to access and manipulate documents no matter where they're stored is a major advance for the iPad. (Curiously, I've encountered fewer problems using Files on the iPhone than on the iPad.)
The other major productivity change wrought by iOS 11 is the new Dock that replaces the four apps that were glued to the bottom of the screen in previous versions of the operating system.
Functionally, the new Dock is much closer to the one found in macOS. It accommodates many more icons, allowing you to pin favorite or oft-used apps so they're always accessible, while a new right-hand section displays three recently used or context-sensitive icons.
You can summon the Dock with an upwards finger swipe even from within an active app, and can drag and drop things to and from it—to open a new app in a second window, for example, or add a link to the Notes app. For apps that support it, like Apple's Pages word processor, holding your finger over a Dock icon generates a window where you can select and open a recently used file.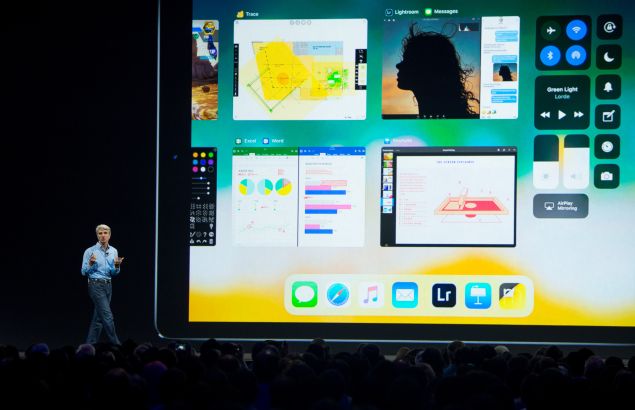 The net result, especially when coupled with iPad-friendly apps like Pages and the other components of Apple's productivity suite, is very much a computer-like experience—as long as you've coupled the new operating system with adequate hardware.
In the best case, that means Apple's sleek and speedy (though expensive) 10.5-inch iPad Pro, introduced at the start of summer, or the behemoth 12.9-inch version that was refreshed at the same time. Though I didn't try iOS 11 on the more affordable 9.7-inch iPad Pro, I expect the laptop-like features will work well on it as well.
Of course, to make the iPad a true laptop replacement, you need a good keyboard. My personal favorite so far is the book-like Logitech Create ($130-$150), available for the 12.9- and 9.7-inch models. It uses the iPad Pro's Smart Connector, so you never have to mess with Bluetooth pairing or worry about the keyboard running out of power. It protects the iPad both front and back; the excellent keyboard is backlit; and, as with the Surface, the keyboard automatically disables itself when you fold it back in order to use the iPad as a tablet.
Unfortunately, Logitech isn't making a Create for the 10.5-inch iPad Pro, and its Slim Combo ($130-150) is a cumbersome, two-piece affair that works well as a keyboard but not as a case. That leaves Apple's own Smart Keyboard ($159-$169), which has the virtues of being slim and lightweight but affords no protection for the iPad's back, has trouble staying flat and lacks the travel and backlighting of the Logitech offerings.
That may push many users back towards Bluetooth keyboards like those from Brydge ($130-$150), which, with their aluminum construction, make the iPad look and feel as well as work more like a true laptop.
When I reviewed the 10.5-inch iPad Pro back in June, I concluded that it would be months before we'd find out whether there was any practical reason for it to be as powerful as it is. Thanks to iOS 11, now we know.
Rich Jaroslovsky is an Observer technology columnist and vice president of SmartNews Inc. in San Francisco. Reach him at richj@observer.com or @RichJaro on Twitter.
More from Rich Jaroslovsky:
Apple's iPhone X Is the Beginning of the End for Smartphones
Facebook Profiles Impersonating You May Not Necessarily Violate Community Standards
Samsung's Galaxy S8 Only Has One Problem: Google