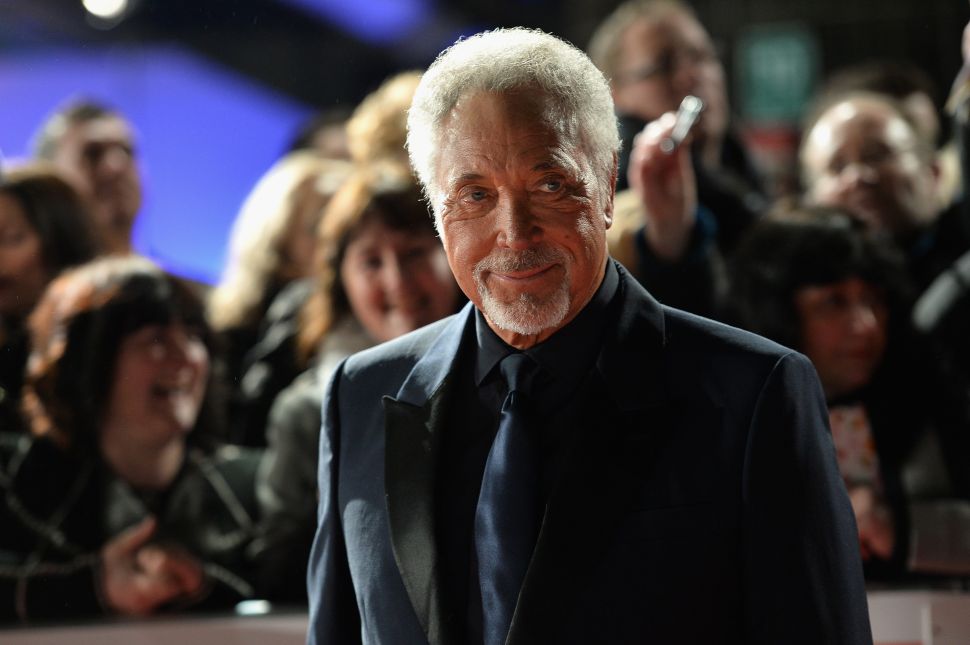 Current judge on U.K.'s The Voice and 50-year music industry veteran Tom Jones recently admitted that he's been the victim of sexual harassment within the music business. This revelation comes as Hollywood continues to react to the ongoing Harvey Weinstein scandal.
In a recent interview with BBC Radio 5 Live's Afternoon Edition, Jones revealed that he has been sexually harassed in his career. "There were a few things like that. But you avoid it. You just walk out…But what's tried on women is tried on men as well," he said (per Variety).
He added: "Things happen in showbusiness, and sometimes things are covered up and then they come to light and other people come forward – it's like taking the cork off of a bottle."
While Jones makes sure to not compare his experience with that of Weinstein's victims and describes his harassment as not too "bad," he still admits that it made him feel terrible," (per the L.A. Times). He says there is a shockingly blase attitude towards it as performers discuss things they're "expected to do to get a record contract, just like a film contract."
Jones says that his experience involved someone trying to touch his genitals, but that they were easily rebuffed.
"[Y]ou think, 'Well, I've got to get away from this person, and it can't be like this,' " he said. "You should know that yourself, you don't do things just because you think, 'I should do this.' Your own mind will tell you that, not just in show business, but in anything you're in."
The 77-year-old performer pulled no punched when talking about the abusers. "[J]ustice will out. If you've done something wrong, you've got to pay for it, or prove that you haven't done anything wrong," he said.