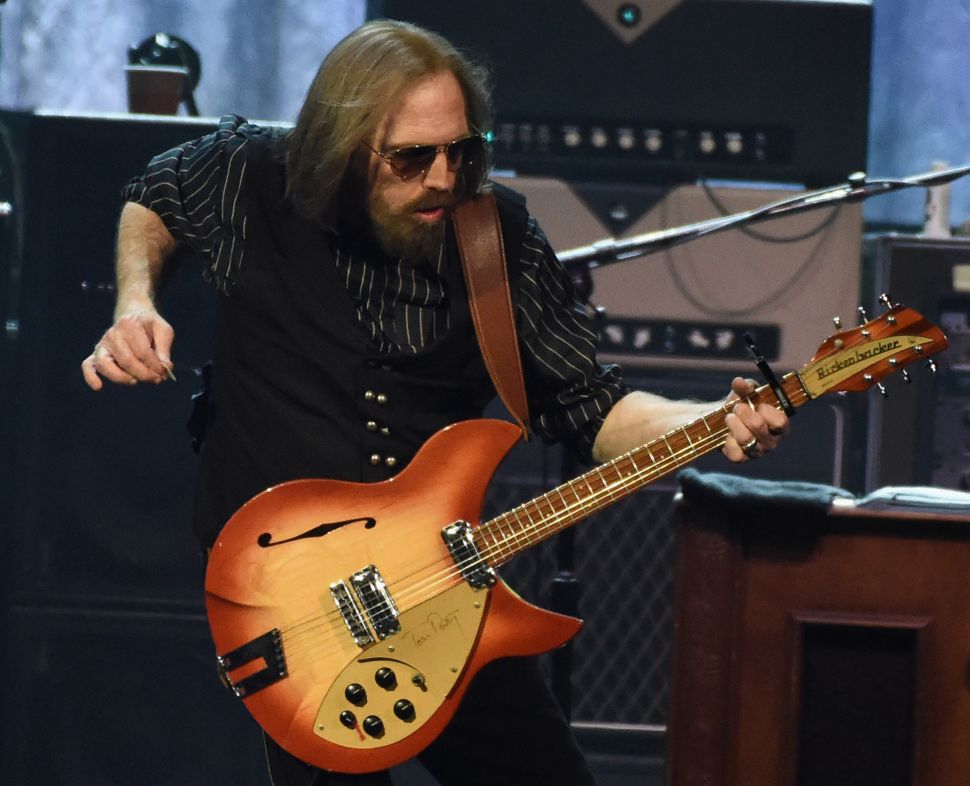 Popular rocker Tom Petty was rushed to the hospital Sunday and is currently in critical condition after going into cardiac arrest, TMZ reports.
According to the outlet, the 66-year-old musician was found unconscious and unresponsive in his Malibu home. He was then taken to the UCLA Santa Monica hospital. TMZ reports that he has been critical since Sunday night and that he had no brain activity upon arrival at the hospital. Though it has not yet been confirmed by other outlets, TMZ reports that a decision was made to pull Petty from life support.
UPDATE 4:09 p.m. EST: Tom Petty has passed away.
Authorities told THR that they did respond to a Malibu home around 10:52 a.m. ET for a man who suffered a heart attack, though they could not confirm that it was Petty. Emergency responders were said to have been able to get a pulse, but that the man is in critical condition, per the outlet.
The "Free Falling" singer recently concluded a North American tour to celebrate his band's 40th anniversary. He is best known for his hits with Tom Petty and the Heartbreakers. In addition to "Free Falling," their most popular songs include "I Won't Back Down," "Runnin' Down a Dream" and "American Girl."
Petty has been awarded three Grammy and 18 nominations throughout his career.