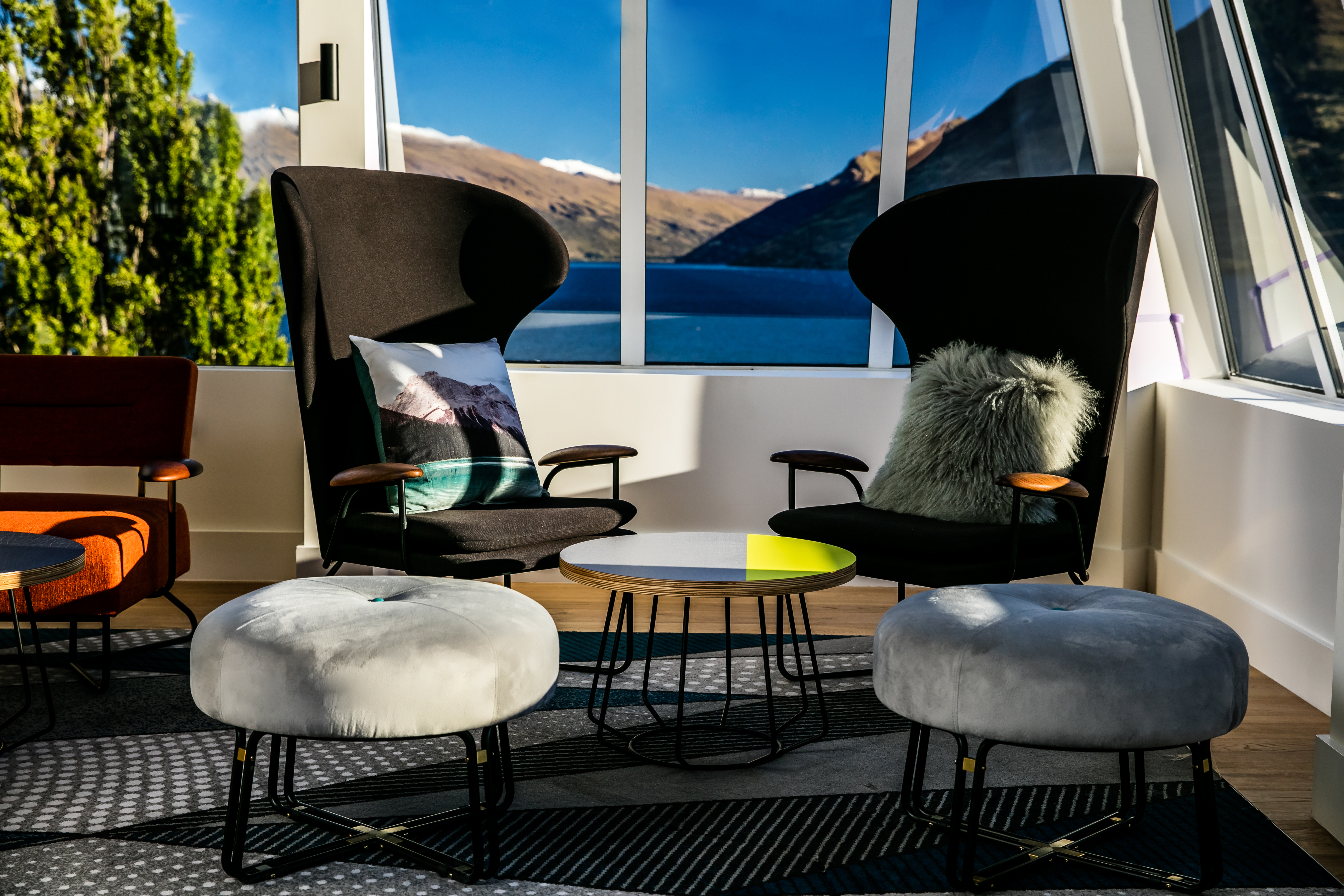 It's the end of October, which means the holidays are approaching faster than a one-horse open sleigh. But think beyond Thanksgiving turkey and the New Years countdown, as this season brings a flurry of debut luxury hotels across the world and there's at least one for every type of traveler. Whether you're planning ahead for 2018 or making the most out what's left of 2017, here are eight all-new retreats which are on our radar—with your name on them.
For Roughing It (But Not Really)
For nature seekers, this one's a breeze: Wild Coast Tented Lodge opens this month in Sri Lanka's Yala National Park. The terrain might be rocky, but the lodging is unquestionably ritzy, a venture by the prominent Fernando family, Sri Lanka's foremost tea growers. Twenty-eight kitted and sculptural all-suite tents now lie on the cusp of the jungle, a clutch of which are set along the Indian Ocean—each with their own private plunge pools. Beyond the handsome interiors that are swathed in rich textures, from dark wooden floors, tobacco leather seats, to copper tubs, the beauty here is all natural. This stretch of the national park is particularly popular for leopard spotting, so keep your eyes peeled while the camp's guides whisk you on safari.
Highbrow Hideaway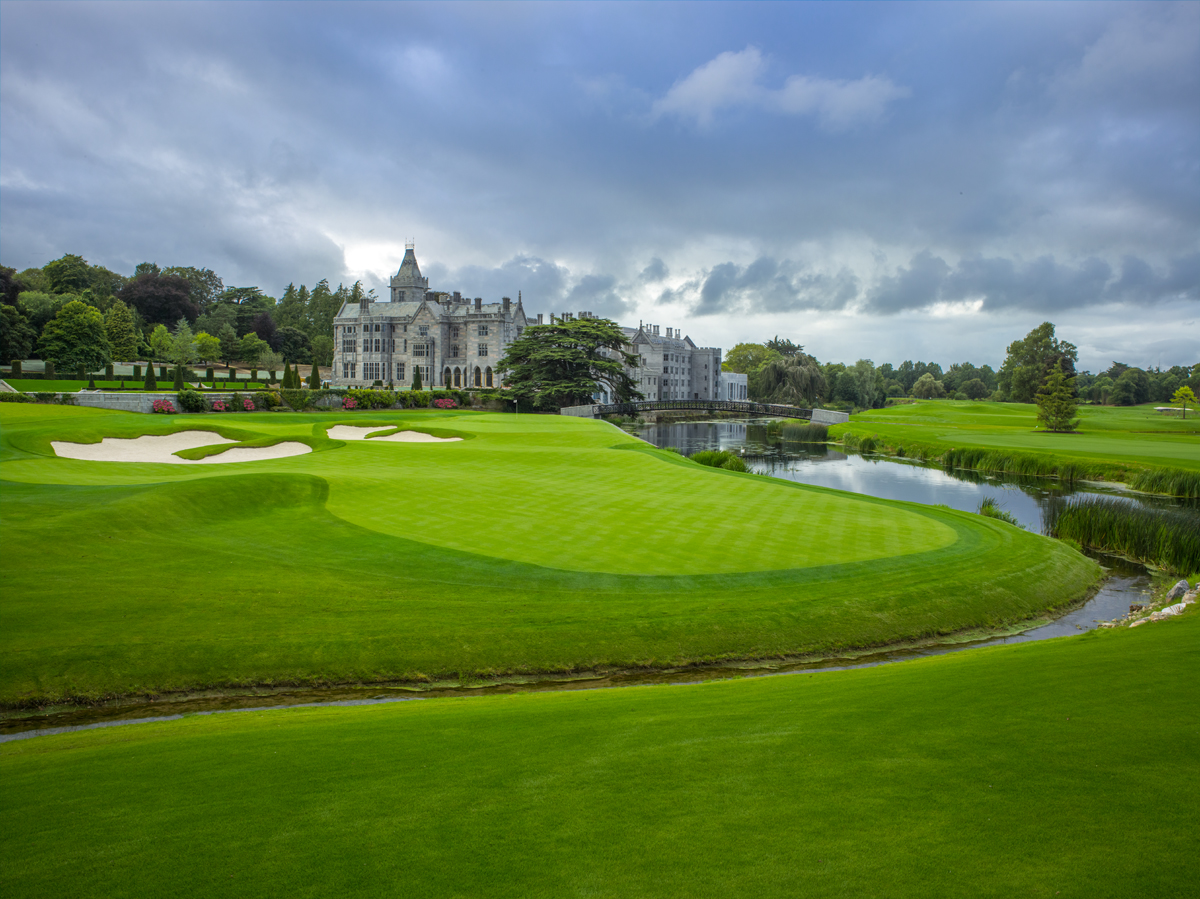 The most exciting transactions are the ones that cost such an exorbitant amount of money, the value simply cannot be uttered. Which is to say, southwest Ireland's Adare Manor, opening this month after a two-year renovation—which cost an undisclosed amount of money—plans to ring in a new era of luxury. It should sound something like: "cha-ching." The original owner, the second Earl of Dunraven, envisioned the manor in 1832 with features correlating to the calendar year, such as 365 windows and 52 chimneys. While the 840-acre estate was later turned into a hotel, a new set of owners are taking it up a notch, increasing the number of lavish guest rooms from 62 to 104, thanks to the addition of a 42-room wing. Plus, a legion of luxuries: The world's 11th La Mer Spa, an 18-hole Tom Fazio-designed championship golf course and, rounding out the countryfied pursuits, anything from falconry to clay pigeon shooting.
Extreme Luxury
There's nothing placid about the scene that swells around Lake Wakatipu in New Zealand's Queenstown (which prefers its other title, Adventure Capital of the World). And there's even more reason to live on the edge, once the lakeside QT Queenstown opens in December. The 69-room boutique hotel first tested the waters in March, when the sixth-floor restaurant and bar was opened to the public. It was truly a sight to be seen, as bartenders stirred buzzy cocktails in front of floor-to-ceiling windows, which just so happen to frame the area's Southern Alps. Guest rooms will command striking views, too. Each is outfitted in a steely grey palette with touches of quirk like artsy graphic prints, haloed mirrors and herringbone towels. However, be warned that the full experience is nature-bound and designed to connect with the surrounding landscape; it's a slick launchpad for Queenstown's thrills, from paragliding in full view of The Remarkables (a mountain range that lives up to its name), boating across rapids and, if you're so inclined, heli-skiing.
The After-Aspen Crowd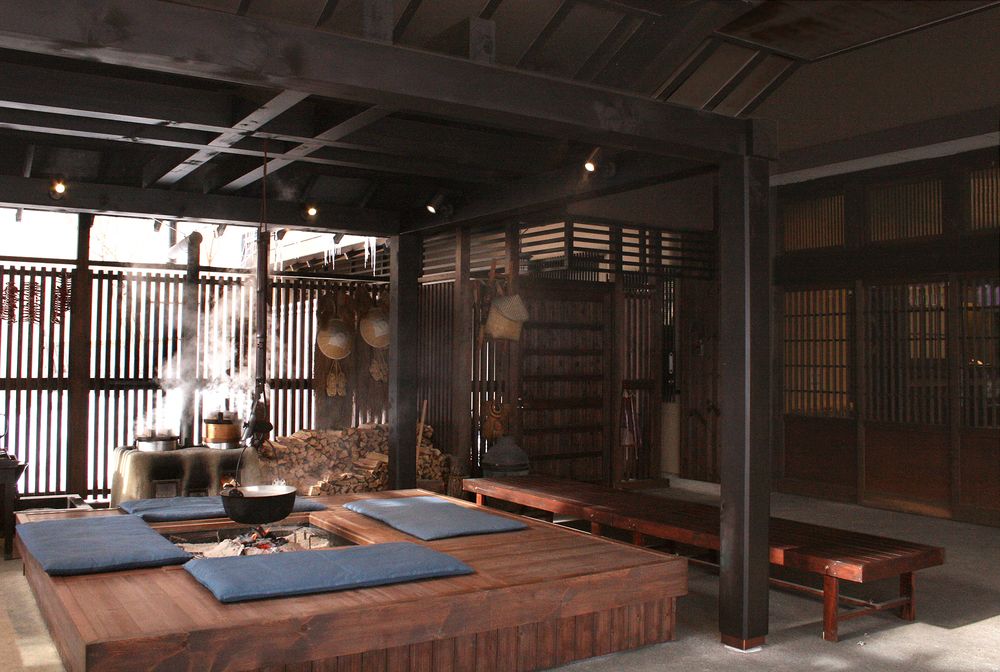 Nagano, Japan hasn't seen much action since the 1998 Winter Olympics, but it's heating up again — or at least, its hot springs will be, once KAI Alps reopens. Now operated by Hoshinoya Resorts, an enduring brand which opened its first traditional ryokan over a century ago, the renewed resort is reason enough to skip Aspen this year. Peacefully tucked in the Shinshu countryside, the retreat whisks guests to Hakuba Goryu Snow Resort, part of Japan's largest ski area, where a new private lounge is a cozy gateway to the surrounding mountains. Post-ski, the resort itself might be all-tradition and full of Japanese minimalism, but it's certainly indulgent—especially in one of its two suites, which are cozily stocked with wood stoves and a sunken hearth fireplace. The reason to stay, of course, is to dip your frosty toes into the property's natural hot springs, which come winter, are infused with seasonal apples for additional nourishment.
Seeking Medical Makeovers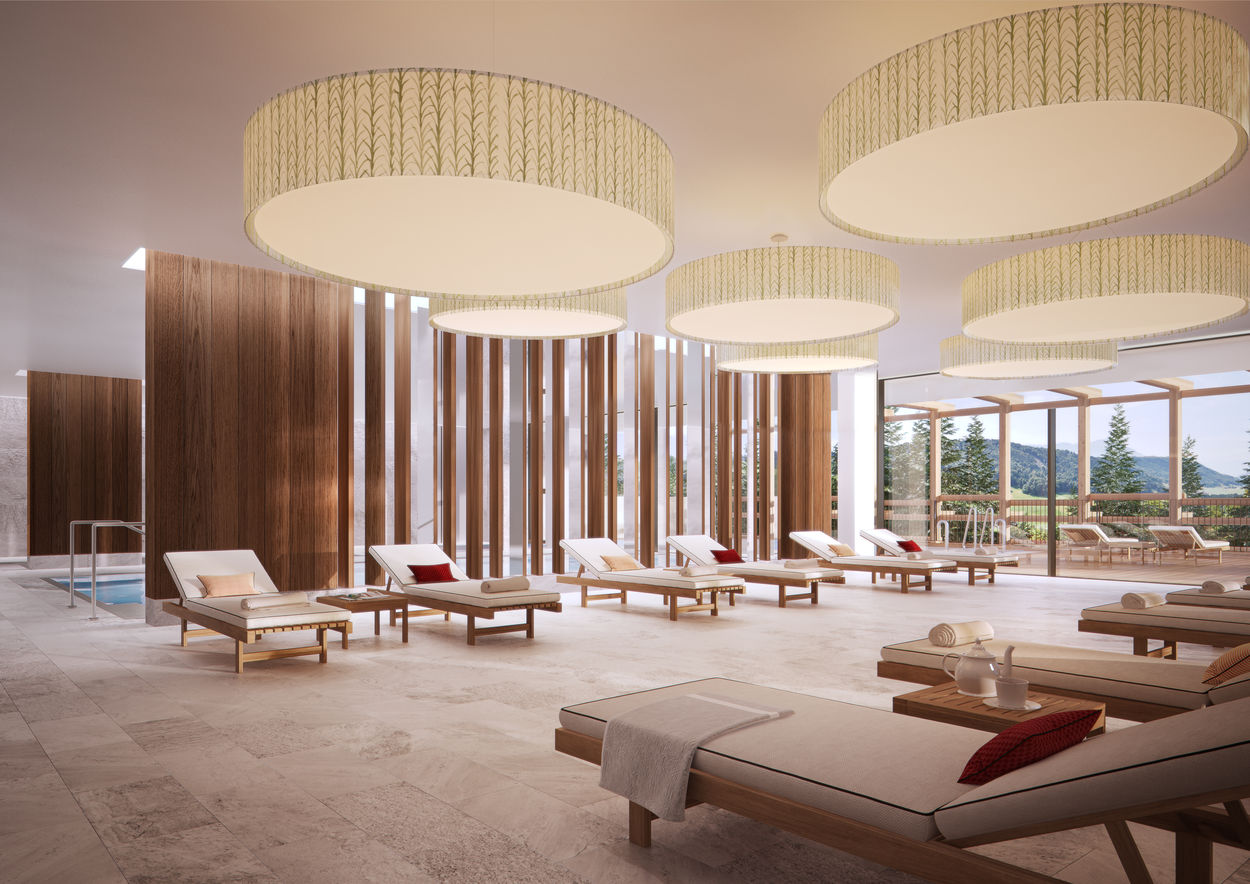 Travel can be transformative—especially at Waldhotel Health & Medical Excellence, a medical retreat that's taking the concept to new heights, at 2,800 feet above Lake Lucerne in Switzerland. Opening December 12th, the hotel is just one of four within the recently opened Bürgenstock Hotels & Resort Lake Lucerne, which in its heyday drew A-list crowds (Sophia Loren, for one) to this Swiss mountainside. Building on history, Waldhotel is fully contemporary, clad in stone, timber, and designed by Italian architect Matteo Thun. Besides the crisp mountain air, Waldhotel, with 160 rooms and 32,000 square-foot spa, aims to heal the mind and body with a variety of treatments and a fleet of physicians. Seeking weight loss? Check. Feeling stressed, and experiencing burn-out? Check, check. Seeking a youthful glow? Check-out here, and you'll leave a whole new, very relaxed you.
All-Season Beach Bodies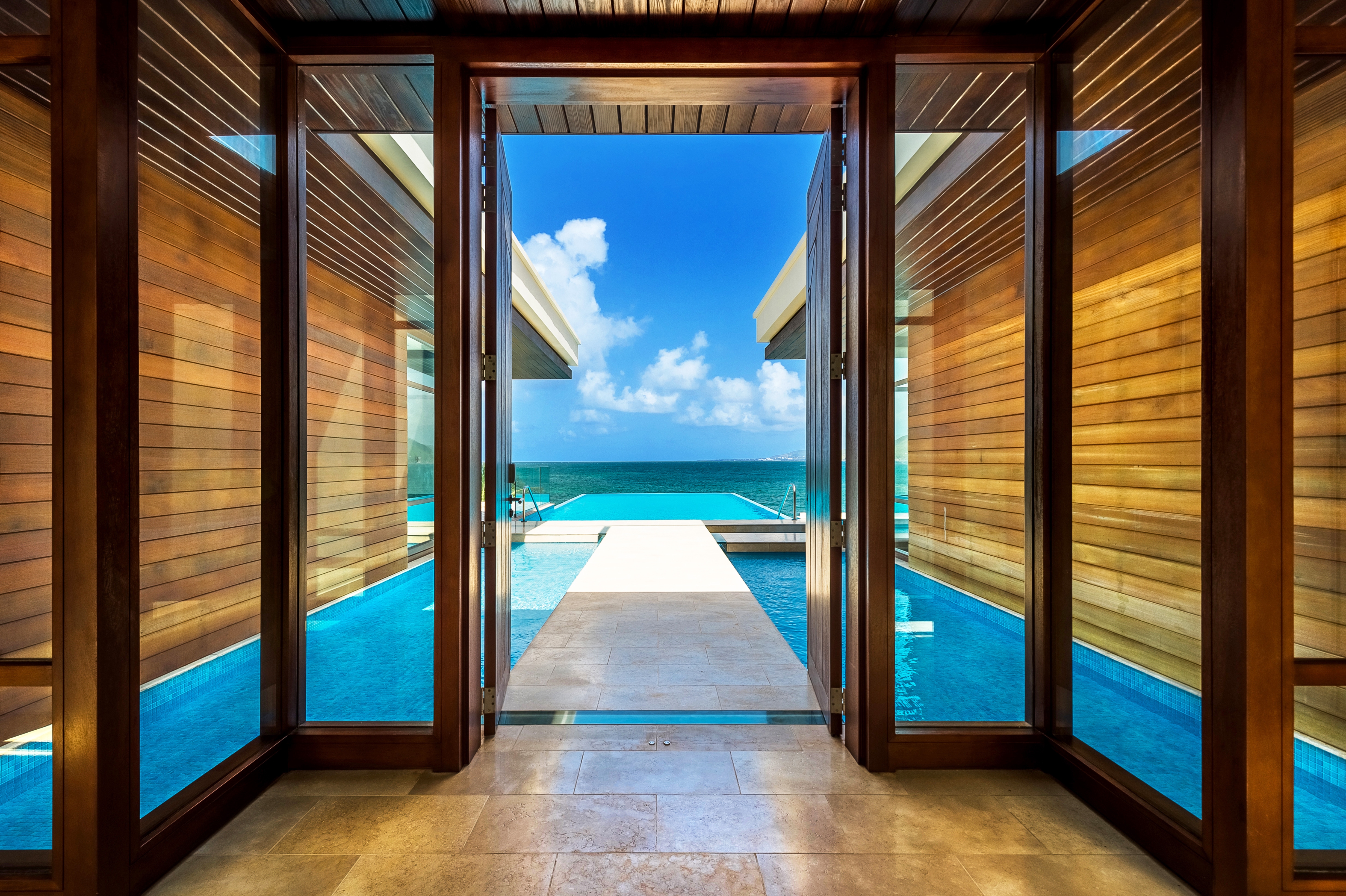 Of course, if the beach is more your brand, St. Kitts is your port of call. New this month, Park Hyatt St. Kitts opens as the brand's first foray into the Caribbean. You might as well go big by booking the 5,210-square-foot Presidential Villa with three rooms, a personal chef, butler, infinity pool and a price-tag of $14,000 per night. But the pleasures abound, even if they aren't presidential, in the hotel's other 126 rooms overlooking Banana Bay's sugary sands. All in all, it's a brilliant new stud for the Park Hyatt, and with St. Kitts' famously friendly locale, it's one for the whole family. So think of the kids, or don't. Of its three new restaurants, the most gracious at the Park Hyatt might be The Stone Barn, which thankfully is an adults-only restaurant.
Hip Homebodies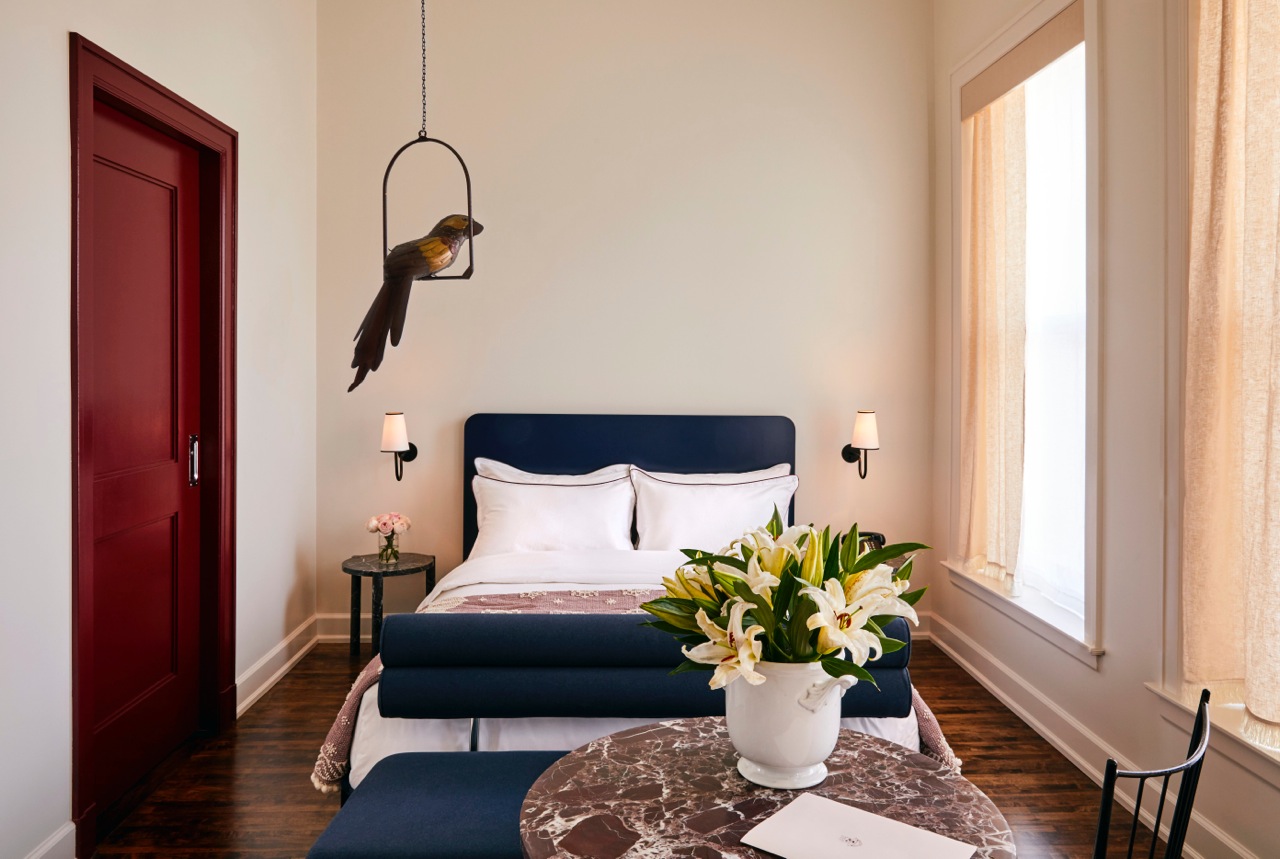 If you're looking for somewhere closer to home, it's time to take a closer look at Detroit—seriously. The city's upswing has a certain billionaire benefactor to thank, while its rough-around-the-edges character is getting a fresh perspective with this coming January's soft opening of The Siren Hotel. Designed by development firm ASH NYC, an iconic Wurlitzer building that dates back to 1926, is getting the finishing touches of a hip remodel. Expect spruced-up guest rooms, all beautifully pared-down with cream-painted walls, maroon door-frames and dark wooden floors, but expect some bustle everywhere else; among its enticing new restaurants and bars is a tasting counter helmed by the James Beard-nominated Garrett Lipar, sure to draw impressive lines for its coveted eight seats. There's also Candy Bar, a new cocktail bar by the local mixologist Dorothy Elizabeth. As spot-on as a refresh can get, it even includes a flower shop, aptly named Pot & Box.
The Opulent Conservationist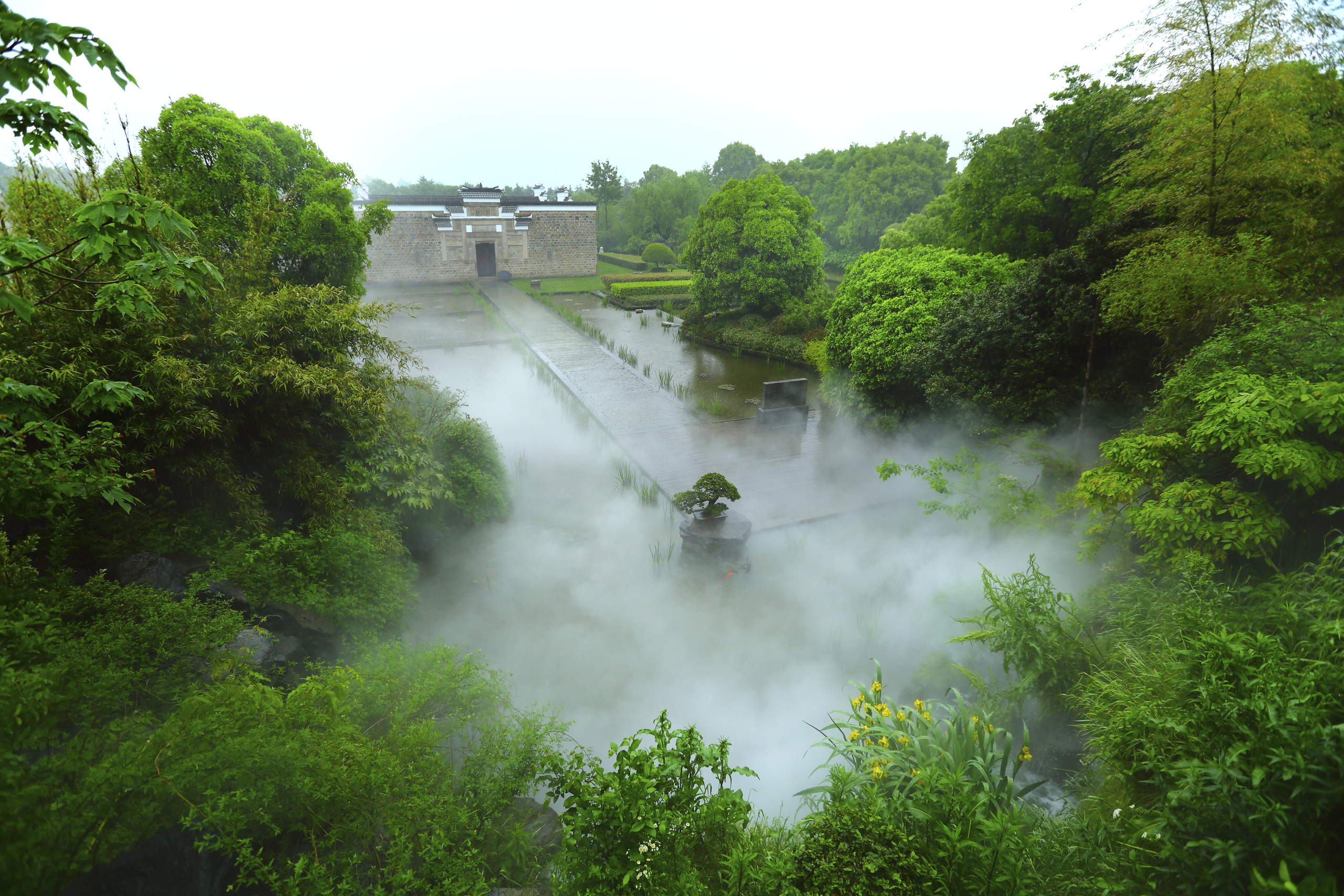 Anticipation for Amanyangyun is nothing new: Scheduled to open much earlier, but now delayed until this winter, the ethereal escape is over ten years in the making. Roughly one decade ago, an ancient forest of Camphor trees, 2,000 years old and endangered by a construction project, was transplanted nearly 500 miles away in Shanghai, forming roots that would later become Aman Resorts' newest property. In the spirit of conservation, 26 Ming and Qing dynasty dwellings were dismantled from across the country, painstakingly restored, and rebuilt in their new sylvan home and reborn as hotel rooms and suites. The brick houses, soothed with soft earthy tones and bamboo and wood textures, are a temporal touch that's followed through with the feature attraction, Aman Spa, where treatments are informed by traditional Chinese medicine and contemporary technique. Nothing less than state-of-the-art, the destination spa is a wellness journey through time.