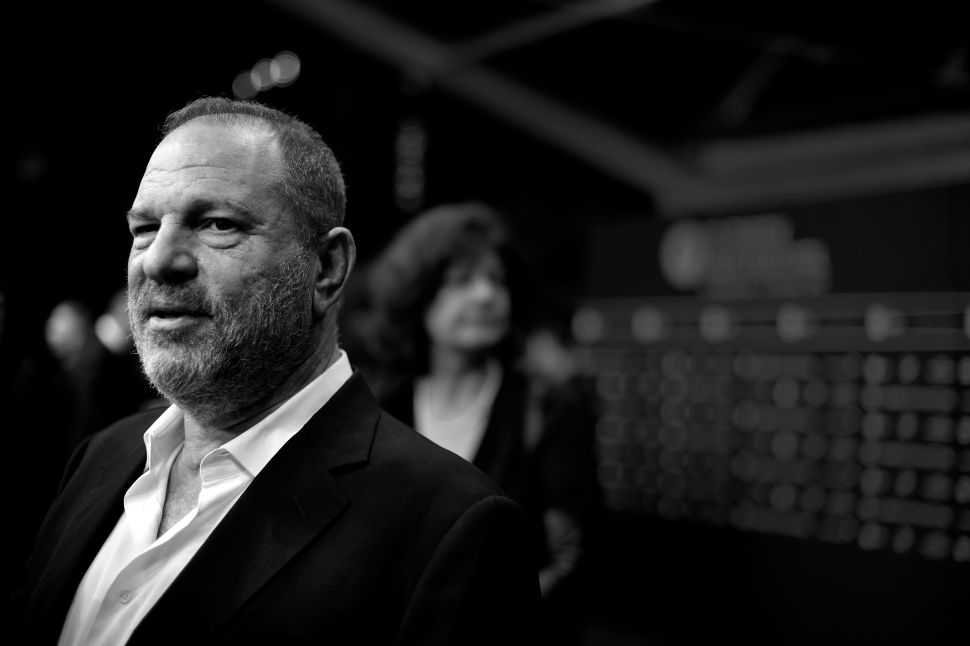 Harvey Weinstein does not, at first blush, seem to be a victim of anything, especially when looking at the emerging accounts on Instagram and Twitter. However, the recent tweets, where a person can be accused of rape with impunity, seem to render him a front-line casualty of a First Amendment misunderstanding, which could have genuine monetary consequences for the cyber-libeler.
Freedom of speech goes a long way in the U.S., much further than almost any other jurisdiction. Here, a person's reputation does not seem to be worth a great deal if gently maligned or tickled by scandalous accusation and in order for an aggrieved person to have a genuine case for libel, the defamer usually has to push the boat out pretty far, but ordinarily the plaintiff would have to prove damages.
However, in special circumstances, where defamation per se, is alleged, monetary damages are presumed. The calumnies that fall under this umbrella in New York until 2012 included imputations of homosexuality, but the law was narrowed then to limit defamation per se to: (i) charging a plaintiff with a serious crime; (ii) accusations that tend to injure another in his or her trade, business or profession; (iii) that the plaintiff has a loathsome disease; or (iv) imputing unchastity to a woman.
Undoubtedly, the Rose McGowan tweet "Jeff Bezos I told the head of your studio that HW raped me" falls under the first category above. Ms. McGowan at any given trial may rely upon the maxim that the truth is always a defense, however there may also be liability for breach of her settlement agreement with HW. While the details of the agreement are unknown, it is undoubtedly the case that it was bound in confidentiality, non-disclosure and non-disparagement language. Whether Weinstein is bold enough in the current media climate to pursue such libel or breach of contract claims fully remains to be seen.
Where the media interest should really lie is whether these accusations could injure a person like Weinstein in his business or profession, given that Hollywood, from root to stem, has been leveraging sexual favors for years. If the investigating authorities take the complaints seriously, as they should, it is likely that the self-congratulatory façade of the Oscar-bedazzled industry will start to vein with spidery cracks.
If there is an official investigation of the likes of Operation Yewtree, which recently rocked the U.K. with multiple convictions of major celebrities for child abuse, it will begin with the Weinstein cases and evidence may quickly emerge of that which is already being alleged; that he is boorish, slobbish and has abused his position of power to obtain sexual favors. Whether consent was given, withheld, or he deluded himself into believing that it was being freely given may eventually be matters for juries.
Where the investigation should actually lead is to the ignoble Californian rot that reads like its own screenplay. Talent agents groom and pimp out their often young and vulnerable charges with the promises of fame, which, while normally hollow, can result in the holy grail of patronage from a studio executive, leading actor or major distributor.
The inquiry may implicate producers who were sired to understand that to get their movies made, the leading cast members would be compelled to do a little more than go out for dinner with the executive producers, who are footing the budget. The net could also be cast over the LAPD who, having received reports of sexual attacks, succumbed to the pressure of superiors in the force or external political pressures, since LA runs on Hollywood.
Rest assured, one thing will occur, the actors will act and there will be ribbons, shows of solidarity, and tears on demand. While many have been victims in an industry that demands sex appeal and nudity waivers as an indicator of acting ability, there will also be those who stood by as their fellow cast members confided in snippets and overdosed to cleanse the mind of the price that movie fame exacts.
This, by no means ends with Weinstein, there have been multiple accounts of both male and female actors being treated as sexual objects by those of the opposite or same sex in positions of power. One weapon that can be used to silence such tales coming to light is the law of defamation with the threat of presumed monetary damages, but if Weinstein's trial by Twitter or Instagram is teaching us anything, the power of the First Amendment in the social media age may even topple Hollywood itself.
Robert Garson is Managing Partner of Garson, Ségal, Steinmetz, Fladgate LLP, an intellectual property and international litigation firm in New York, and a leading representative of corporate whistleblowers. He is also a barrister qualified in England and concentrates on IP and First Amendment matters.
More by Robert Garson: 
Manchester Will Never Be Defined by the Bottom Feeder of All Criminals
In Darling Ireland, Famous Actor Narrowly Escapes Archaic Charge of Blasphemy
In a Country Where Nudity Has Never Been Taboo, Why Is Kate's Chest Worth $1.6M?